I'd venture a guess that a quarter of all questions we get are about this issue.  Probably untold more people return lid knobs (mostly on Amazon) because they think they got the wrong one. Take a look at these pictures that accompanied recent emails.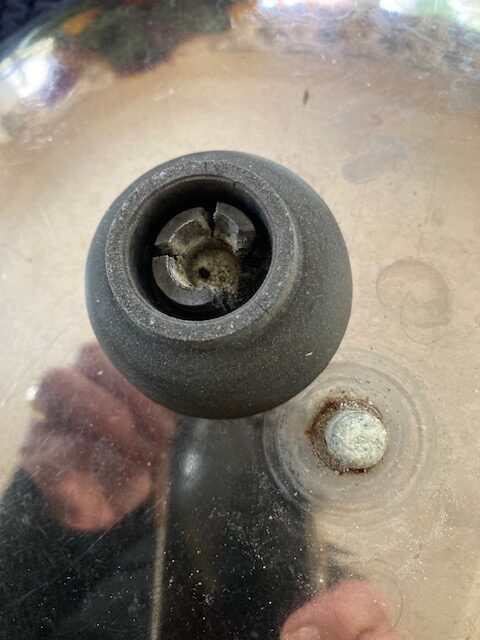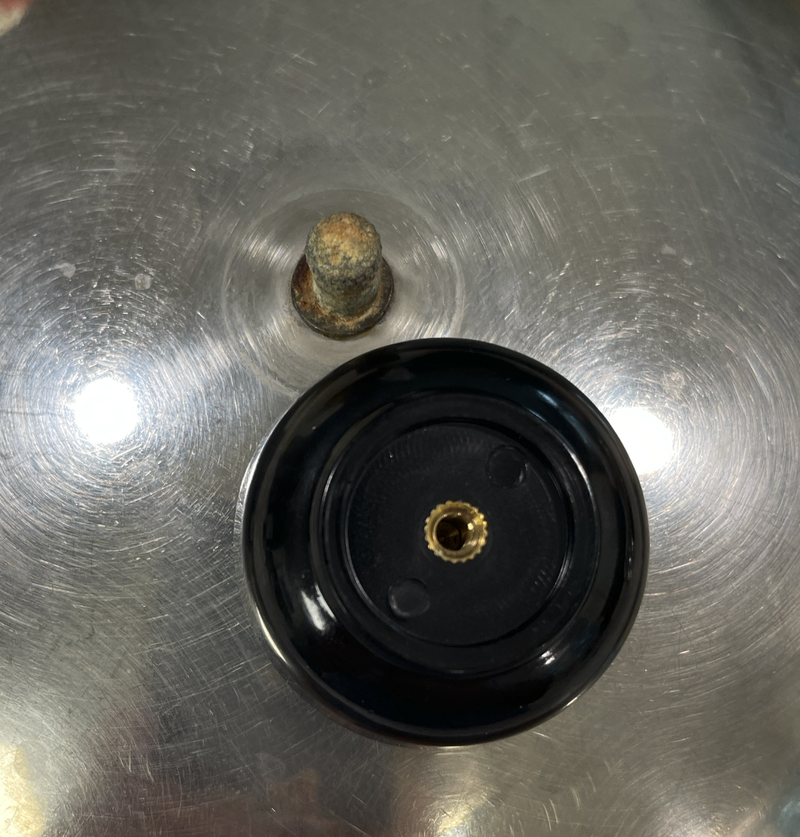 The questions are typically:
The replacement knob that I recently ordered X000W1KUXZ does not fit on my pot lid. As illustrated in the pictures attached the screw is much larger.
I recently purchased this knob to replace one that broke from my parents' set from 1960 only to discover that the stem for the knob is larger and does not have threads!  Does any such replacement exist?
Problem is the hole in the knob is too small for my screw that is on my lid!  I am hoping you can help find the right one?
What you see in the above pictures is the nut insert from the old knob that has stuck to the lid screw.  The corrosion on the nut insert and the state of the old knob is a pretty good indicator why; the disparate metals (typically aluminum and stainless steel) and the moisture trapped under the knob promotes corrosion which bind the screw and nut together, as the Bakelite in the knob corrode around it from years of use, and probably cleaning in the dishwasher.
The solution is to try and unscrew the nut from the screw with a pair of pliers.  Most of the time this is successful.  Some of the time the corrosion is bad enough that the screw will break off.  If that happens, you can drill a hole and use a separate screw, as we've outlined here.
Hopefully this new post, and the addition of the most recent posts to our home page will help more people find this information.