We get asked a lot whether our cap + trigger set will fit various kettles.  I just thought I'd point out that we created a page on this exact topic: How to determine the size of your Revere Ware tea kettle.
In short, our cap plus trigger are made for the 2 1/3 quart size, that looks like this: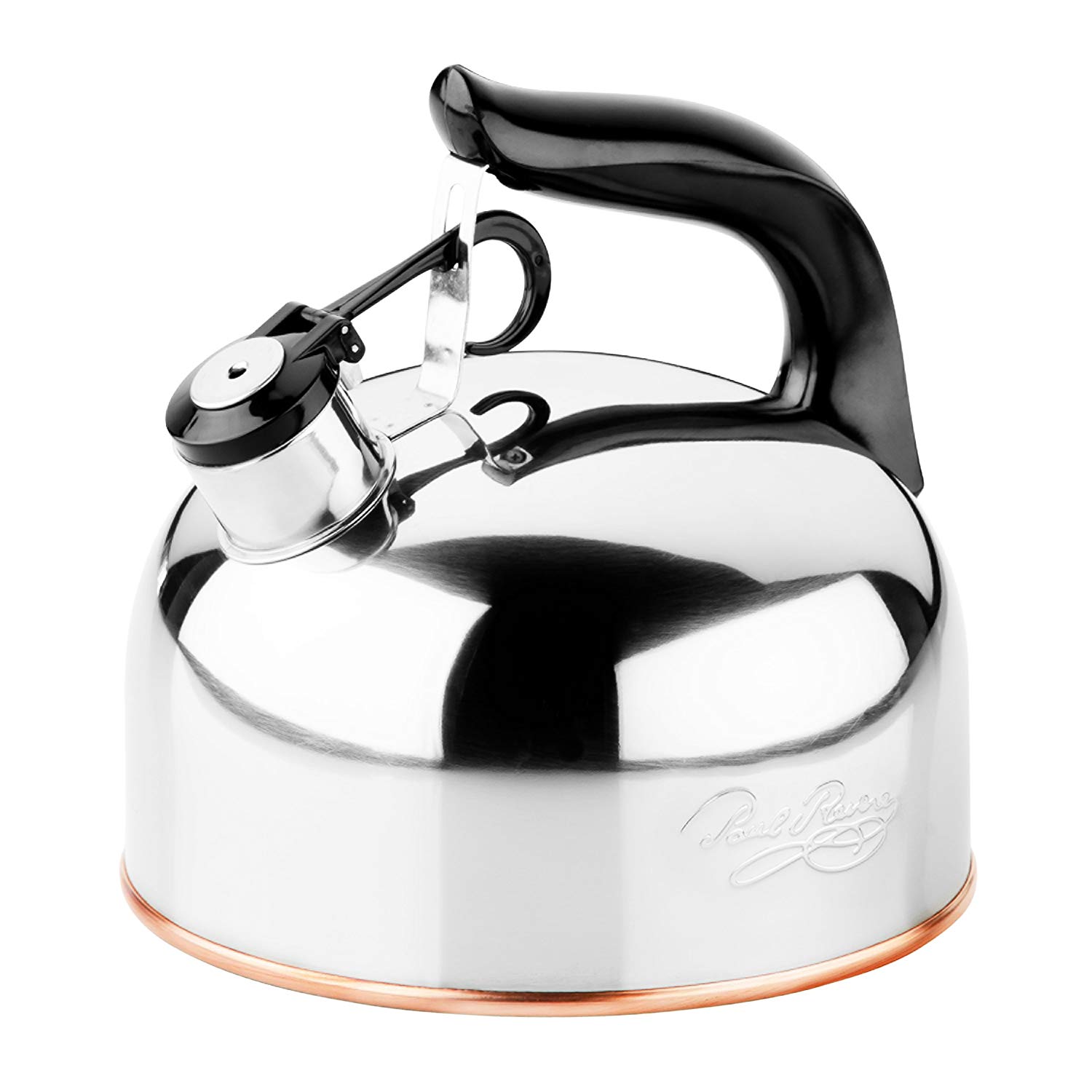 Some have the metal disk at the top of the cap (our replacement caps don't) and some do not.  The notable characteristics of this kettle are the handle that attaches directly to the kettle on the back end and to a metal riser on the front end.
Compatible kettles of this size were made under various model numbers over the years:  2701, 2901, 2722, and 2712.  The problem is that these numbers do not appear on the bottom of the kettle.  The numbers that do appear there, are pretty worthless to identify the model.
We've been told by some customers that the cap works fine on the 3 1/2 quart model.  The trigger definitely won't.  This model is characterized by the handle which has both ends of the Bakelite in contact with the kettle.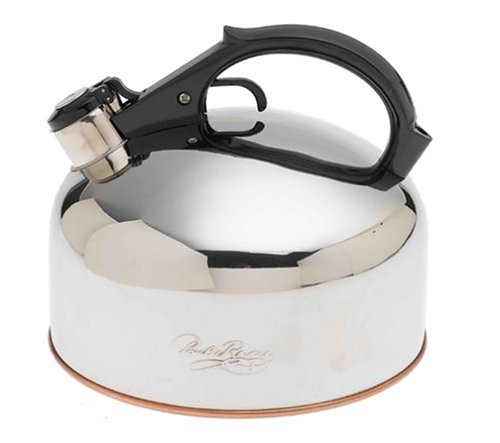 You can order a 3D printed trigger for this kettle from Shapeways.   We don't sell the cap separate from the trigger unfortunately, so if you are ordering for the 3 1/2 quart size, your going to get an extra trigger you can't use.