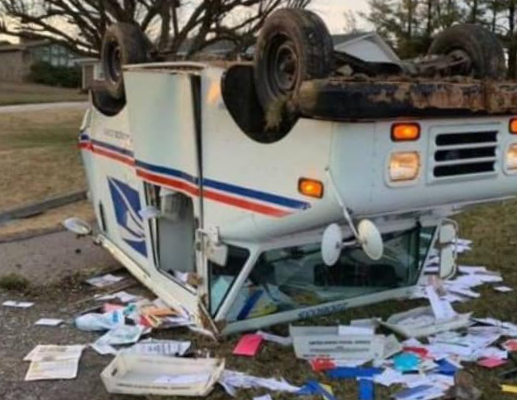 I'd been a difficult year and a half with regards to shipping via the US Postal Service, with much slower service, some extremely long ship times around the 2020 holiday season, and the somewhat more frequent unplanned world tour for some packages.  I thought I'd take a quick gander at some of our recent shipments to see how the USPS is doing in the last couple of weeks.
First, let me say that, we ship almost all of our packages via the USPS because it is far cheaper than either UPS or Fedex.  So, despite issues, there really isn't a better option unless you want to pay three times as much.  And even UPS and Fedex had issues last holiday season.
On average, shipments leave our fulfillment center about one business day after the order is placed.
It used to be the USPS promised first class delivery to anywhere in the US in 2-3 days. So how are they doing right now?  About double that.  The average delivery time to anywhere in the US among all packages was about 4 days.  Individual regions varied:
West Coast: 3 1/2 days (as few as 2 and as many as 6)
Midwest: 3 days (as few as 2 and as many as 4)
South: 5 days (as few as 4 and as many as 6)
East Coast: 4 1/3 days (as few as 4 and as many as 6)
We also had one package going from Nevada to the East Coast take an unexpected trip to Hawaii and another that was delivered to the USPS in Nevada and hasn't moved in 5 days, so these anomalies are still happening with some regularity.
As we head into what is likely going to be a very chaotic holiday season, expect things to get worse.  It wasn't unusual last December for some USPS shipments to take 3 or more weeks in the continental US.
Another factor is that the disruption may start earlier this year.  There is a lot of information starting to appear that container shipping is very messed up right now, with the average time on the water going from 41 days to over 70 days, and 100 ships off the cost of Southern California waiting to be unloaded.  Retailers are going to have a very hard time getting everything restocked for Christmas, which means many things will be unavailable and people will frantically be ordering what they can.  Furthermore, in response to this, it seems likely that a lot of shoppers are going to start doing their Christmas shopping early, which means November might see an extraordinary number of packages shipped and see extended delays as well.
Also consider that, despite the global pandemic in the last 18 months, personal income and savings are way up due to all the extraordinary measures the government has taken, and the fact that people aren't spending a lot on transportation, vacations, and other things. This means that there is more than the usual amount of money out there for holiday spending ,which will push up purchases and therefore shipping volumes.
The USPS seems to have held about steady with first class shipments in the US with the above numbers for most of the year.  I would expect October to be about the same, and then things start to get worse in November.
What you can do
First and foremost, please be patient.  Everyone should know by now that shipping anything is taking longer.  Even the coveted Amazon 1 and 2 days shipments are often late these days, and some Amazon shipments do seem to get lost with some regularity.
Second, ask us for help.  If your package seems to be permanently stuck and not making progress getting to you, give us a shout.  We have been known to drop a second shipment to try and resolve situations like that.  You may now know this, but if you receive a package, mark REFUSED on it, and put it back in the mail, it will go back to the sender. That is what we will ask you to do to one package, if both packages we send you for a single order arrive, eventually.
Third, order in October for the holidays.  Seriously.  My kids are working on their Christmas wish lists right now, and we hope to be done in the next couple of weeks, after which we will start ordering presents.  Also get your orders for things like Harry and David or Swiss Colony (my favorite) in early and set the ship date for early December.
With a little planning, you can get ahead of the expected difficult holiday season and skip all the mess.