Reader Kevin approached us for information about this interesting cauldron.
Hi I recently purchased this Revere copper pot/caldron and it has the makers mark "MADE OF REVERE SOLID COPPER ". Would you know the date this pot was made? I can't find any mark like this on line with a date.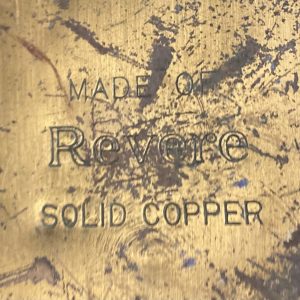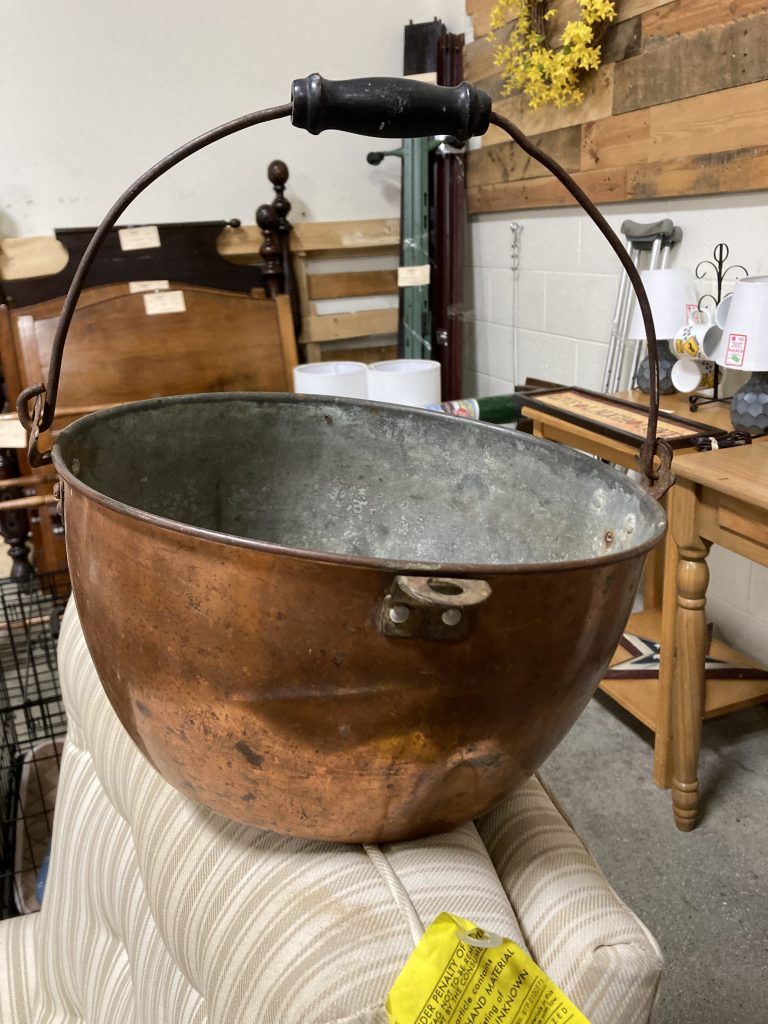 From the stamp on the bottom I believe that is before the Revere Ware cookware era. My best guess would be in the early 1900's, sometime
before 1928.  As far as I know post 1928 stamps included the word Rome as 1928 there was a merger with Rome Brass & Copper.
Does anyone else know anything more (or have better information) on these?