As a last gasp perhaps to revive the Revere brand, World Kitchen, shortly before selling or being acquired by Corelle Inc., came out with a new improved Revere Ware lined that seemed to want to bring together the nostalgia of the original Revere Ware cookware, with the more modern look of something like All Clad.  I present to you the Copper Confidence Core cookware line.  Yea, that's a mouthful.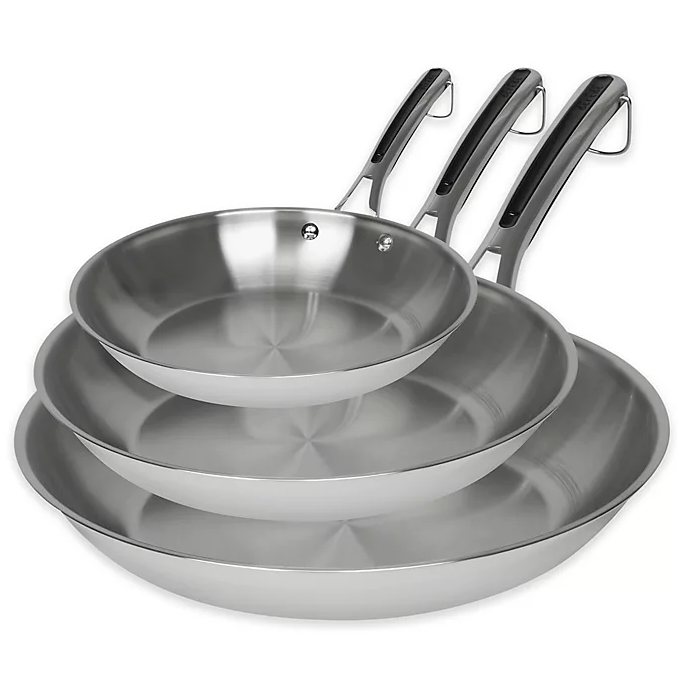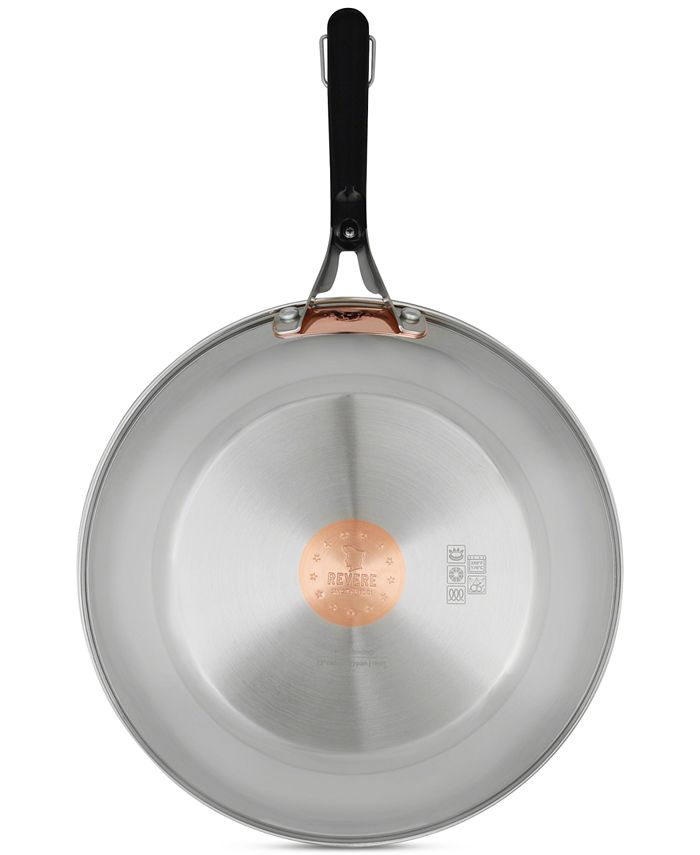 It must not have worked, because not too long after coming out with these beauties, the Revere Ware brand was discontinued.  That apparently isn't the end of the story, as, turns out, these pans seem to have the potential to be dangerous. A reader contacted us with this disturbing report:
I have a pan that the rivet cap exploded and hit me in the chest. 10″ pan. Popped off ( sounded like a gun shot). I saw an orange flash.
He also sent us these pictures: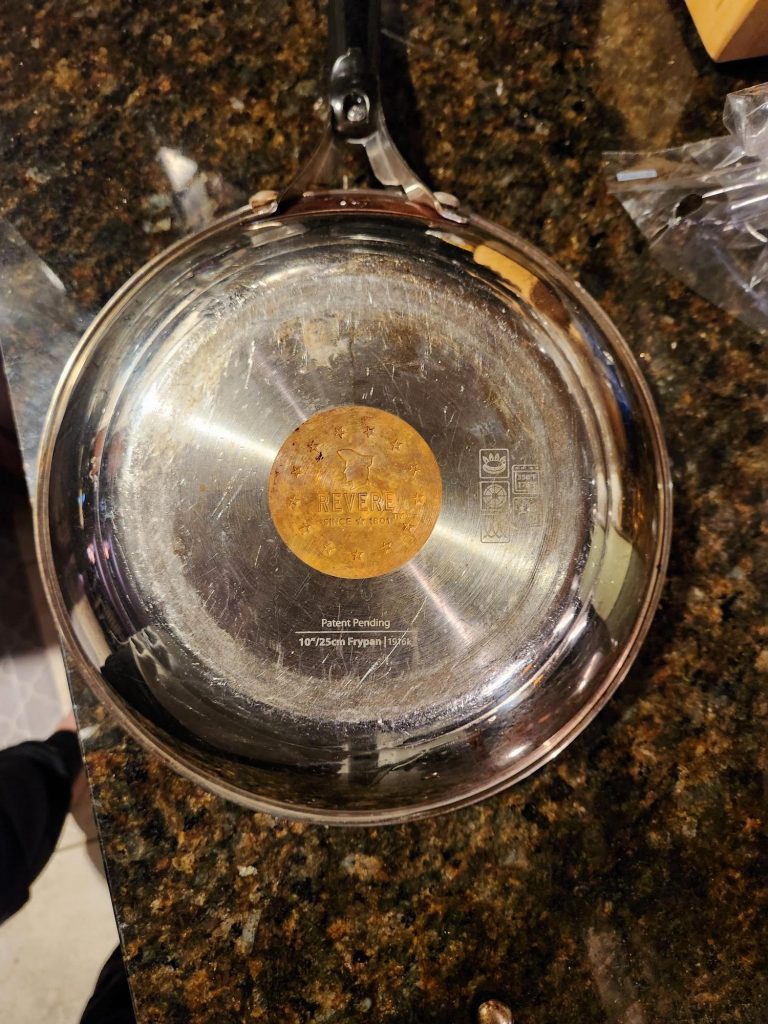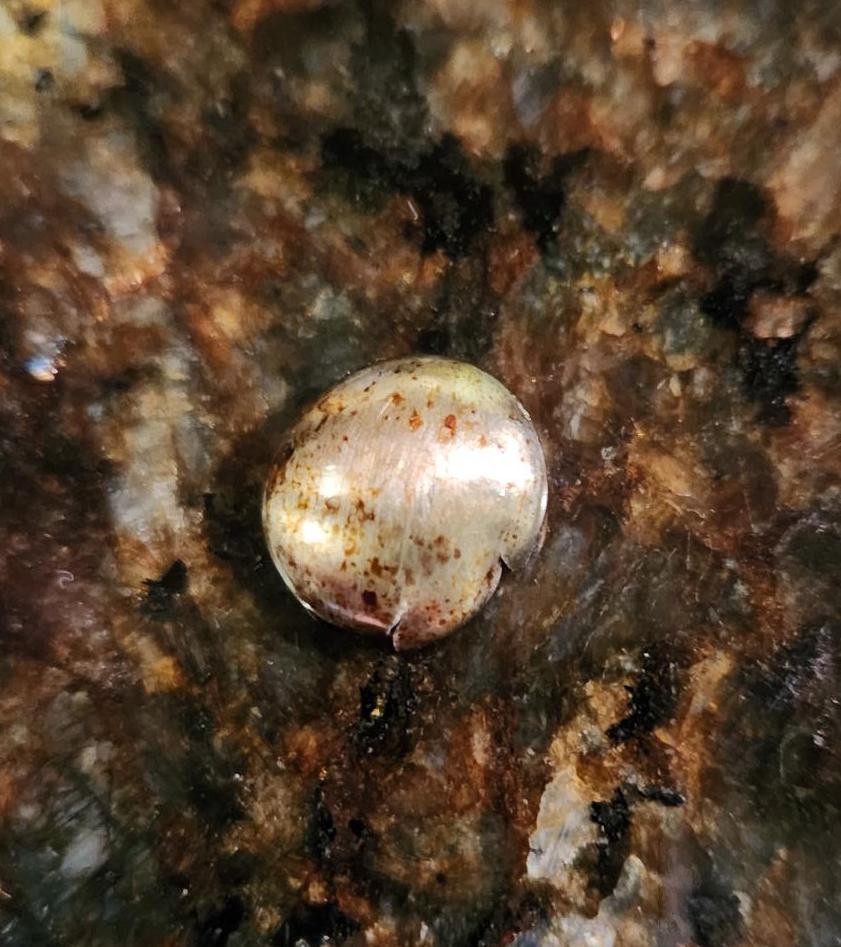 Seems that one of the rivet caps shot off the inside of the pan.  If it happened once, we have to consider that it might happen again.  Please use these cookware pieces with care, and perhaps make sure the rivet caps inside the pan are pointed away from anything living.