We've had a rash of emails from people looking for replacement weights for their 1970's era Revere Ware pressure cookers that look like this:
(You can find all of our accumulated information for this model here.)
These pressure cookers use a weight similar in shape and size to a standard Revere Ware lid knob to regulate the pressure which was alternately called the "pressure control regulator" or the "pressure control knob."  While I seem to recall that different weighted control knobs were available that were calibrated to different pressures, our manual for these pressure cookers indicates only a single weight that is calibrated for 17 1/2 lbs of pressure.
If you are unlucky enough to lose your pressure control knob, your pressure cooker is good as a doorstop, not much else, as replacements aren't available anywhere we are aware of.  For the enterprising DIYer that might want to make or have a replacement made, here are the important dimensions of the part: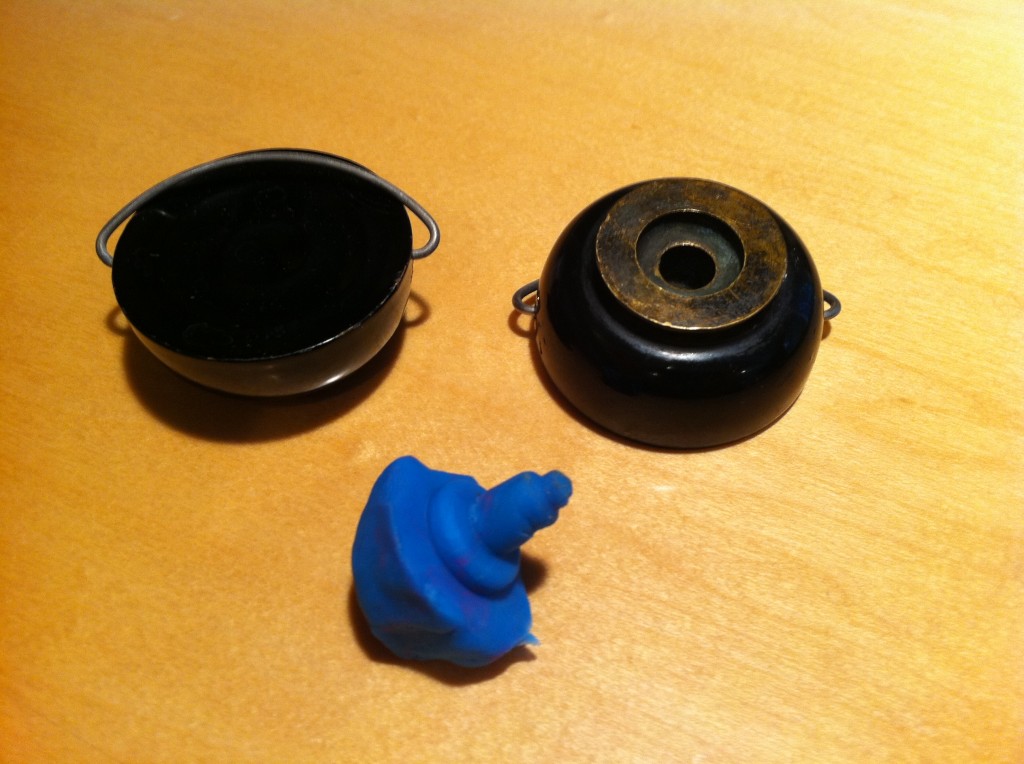 Weight: 6.1 oz
Material: Brass
The inside of the hole is a very specific shape, shown here thanks to Playdoh.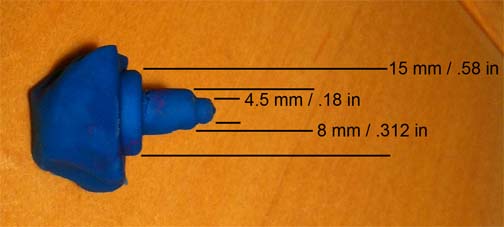 The diameter of the largest part of the weight is 1.75 in or 44 mm.
Please let us know (and send us pictures) if you've successfully made your own replacement.