Reader Adam sent us some pictures of an interesting percolator that has some differences from all of ours.  At first glance, it looks normal.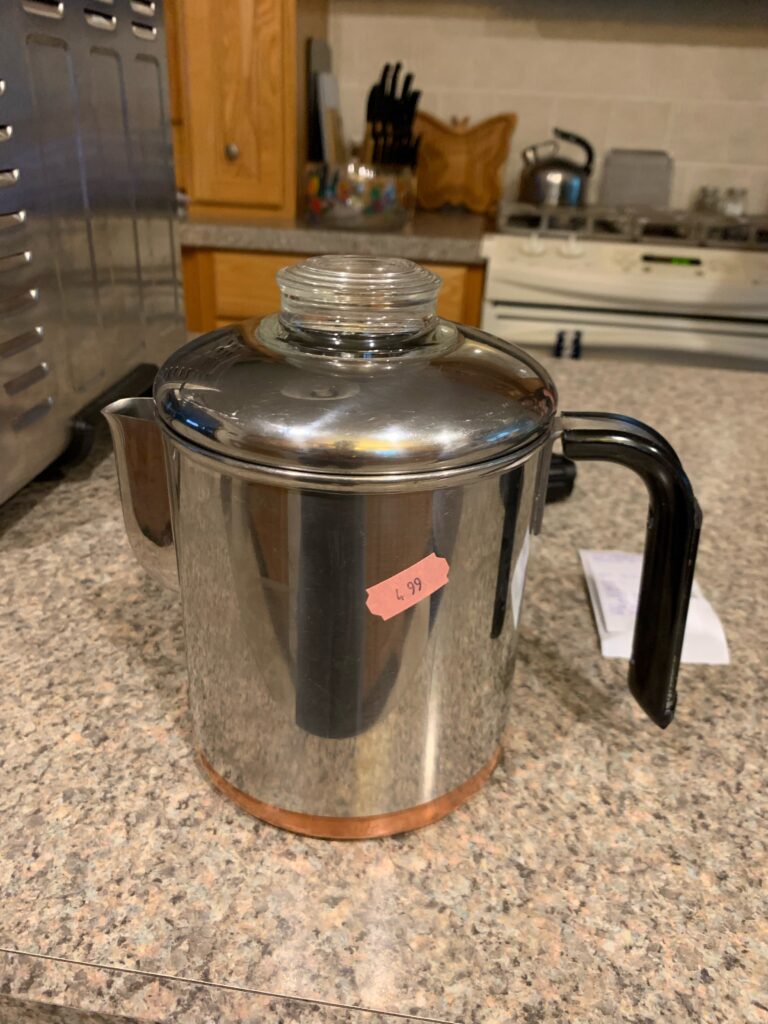 However, the handles were held on by brass rivets instead of a screw / nut.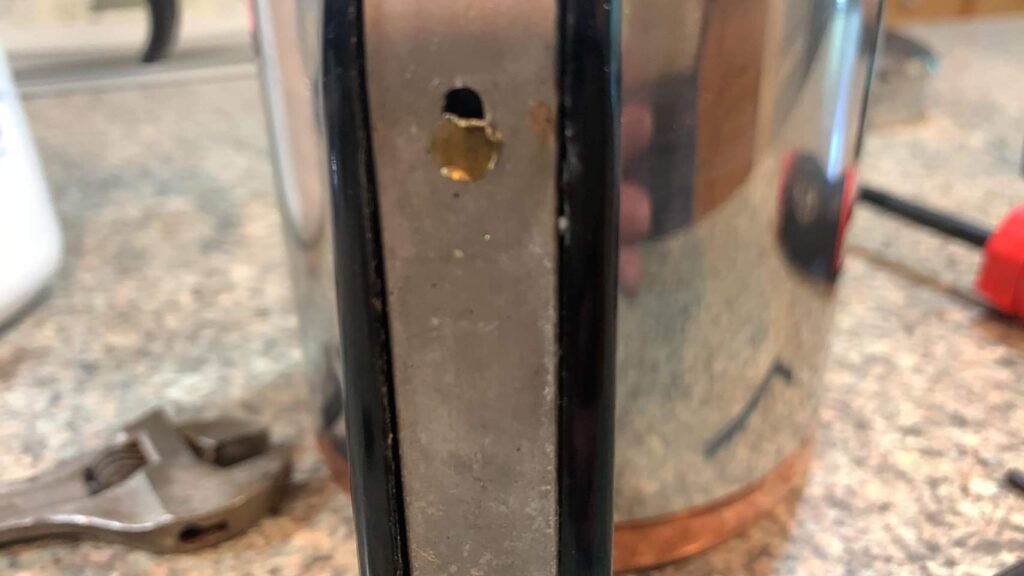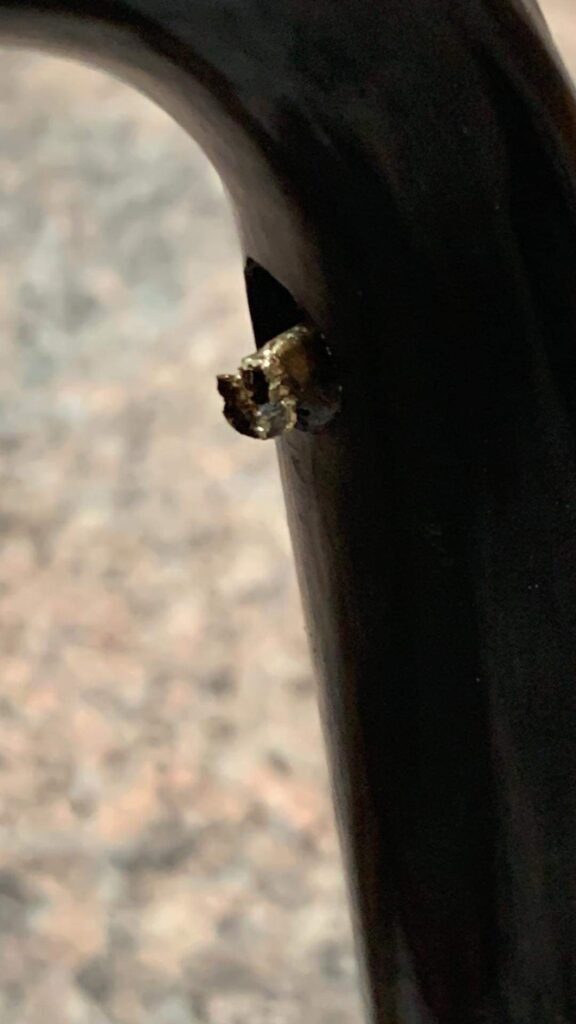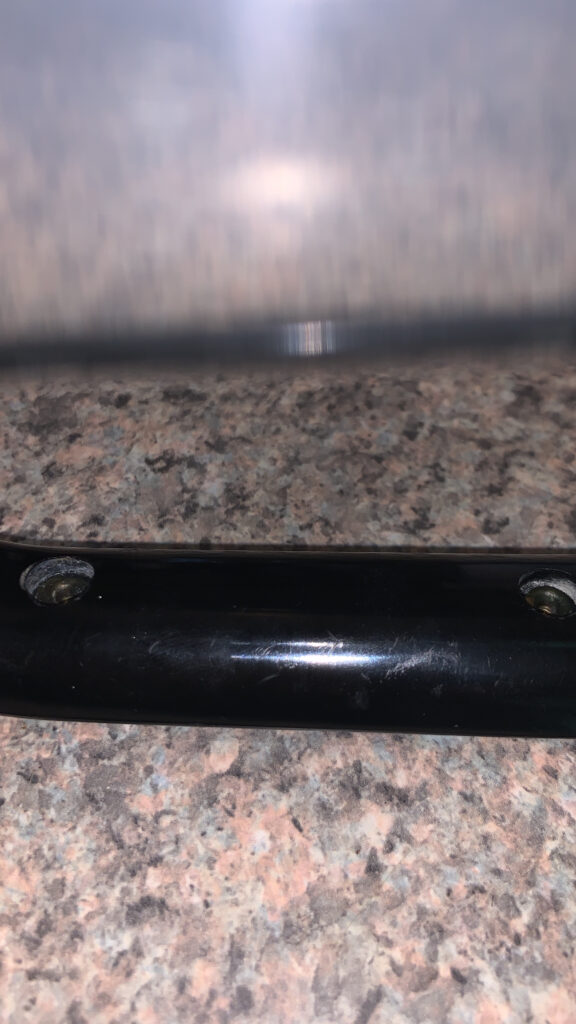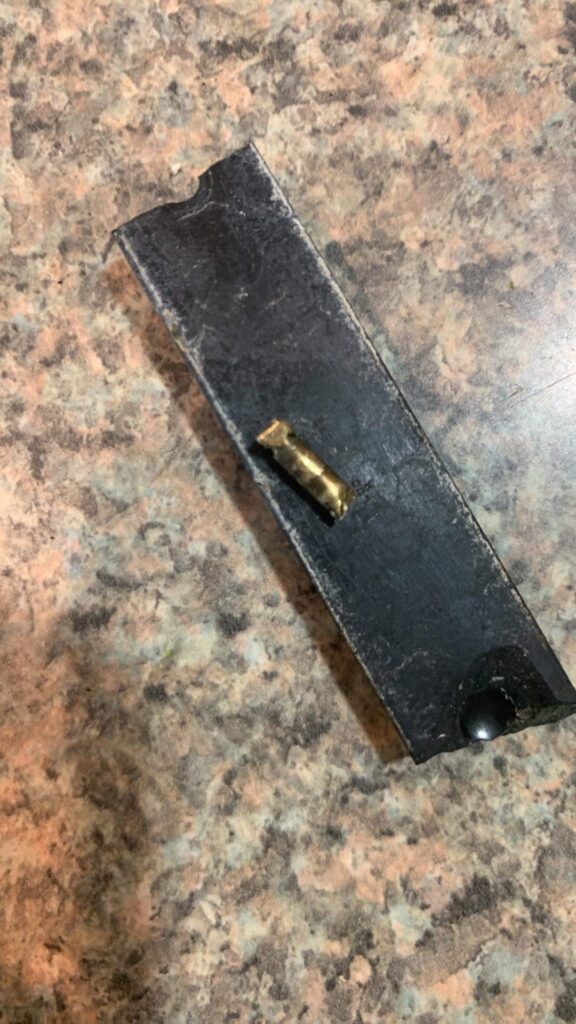 On the inside, there is a grid of holes at the spout: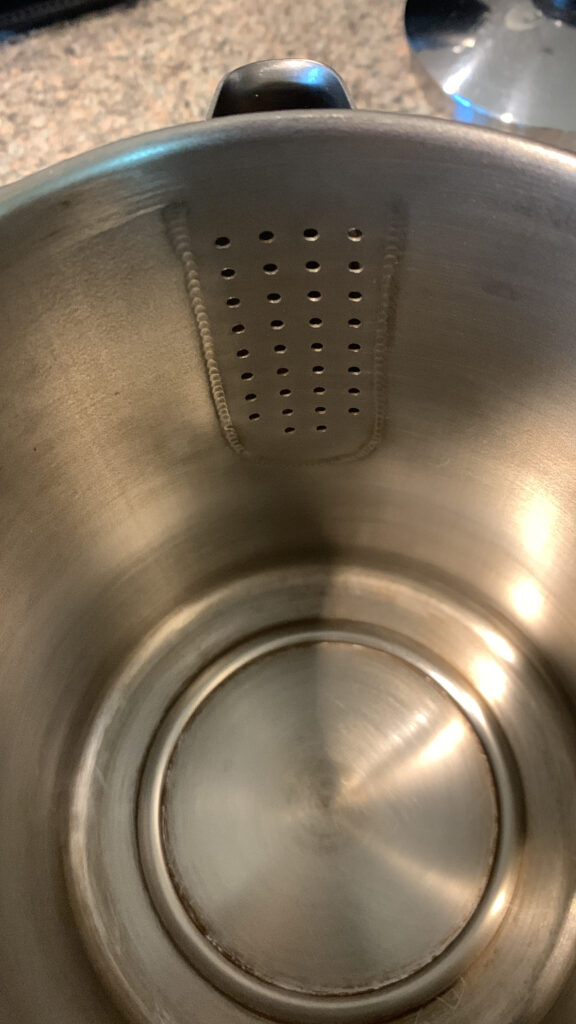 All of ours just have a larger hole at the bottom and a smaller hole at the top in that area.
Someone suggested it was a sales sample.