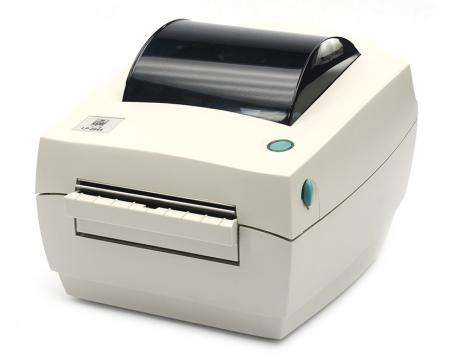 This post might be most interesting to those readers who run a small business.
As a (small) business owner for 18 years now, I've learned that it is important to keep an eye on costs.  Employees, even good ones, don't always pay attention to costs as much as I might as a business owner.  I've worked in environments where paying attention to keeping costs down is frowned upon, like a tech startup.  The motto among many tech startups is move fast and break things, and I'm pretty sure this doesn't include penny pinching.  I've also seen people come out of the big corporate environment to a small business and still act like they have all the money in the world to spend.
The bottom line for small businesses is, a dollar not spent is one more dollar earned, and, in a small business you typically work hard for every dollar earned.
Along those lines, when setting up my shipping early on for RevereWareParts.com, I bought used gear at a substantial discount.
shipping scale used for $75 vs $400 new
label printer used for $70 vs $300 new
Mind you, this was 10 years ago; with the explosion of online selling today, many cheaper options are available.  But also, when dealing with shipping software packages like UPS Worldship, they typically only support a few types of hardware, that tend to be on the more expensive side.
Used items often come with quirks.  The shipping software would occasionally lose connectivity with the scale and it would need to be added again.   And, most annoyingly, the label printer produced marginal quality labels.
I thought this was just a sign of age, and was an unfortunate trade-off for having gotten a well used label printer for much cheaper than a new one.
But a few weeks ago I decided to see if I could get a replacement head or something to fix the problem; 10 years was long enough to put up with it.
Much to my surprise, the website for the printer maker said that one of the causes for poor print quality was low power supply voltage.  Huh?  The Zebra LP2844 (the gold standard for shipping label printers) takes a 20 volt power brick.  Sure enough, mine said 16 volts.  Whomever sold it to me used just used one that fit the plug and seemed to work; it did print after all.  I found a replacement power brick at the proper 20 volts, and like magic, the print quality was perfect.
Perhaps someone will stumble upon this and fix their own Zebra LP 2844 print quality issues like I finally did; would be nice to help someone avoid the issue I had for so long.
I find that when I meet someone who also owns a small business, whatever it is, we often have a lot to talk about.  There are so many challenges to being a small business owner that most of us share, from bureaucratic  and regulatory issues, how to make the best of the tax code, economic cycles, employee issues, sales tax changes, dealing with Amazon.com, how to market your business … the list goes on and on.
Having to deal with technical issues when you don't have an IT person to back you up, is just another one of the challenges many small businesses face.