We offer plenty of cleaning tips, but unless you are obsessed with cleaning your cookware, inevitably over the years it will look like ours did, with lots of crud stuck in the nooks and crannies around the outside of pots and pans, black burnt on spots on the copper bottom that just won't come off, and lots of deep scratches that no amount of Bar Keeper's Friend can get out.
Now you have a new option for complete restoration.  Classic Kitchens & More offers a restoration service that (along with our replacement parts) will have your Revere Ware looking almost like the day it was made.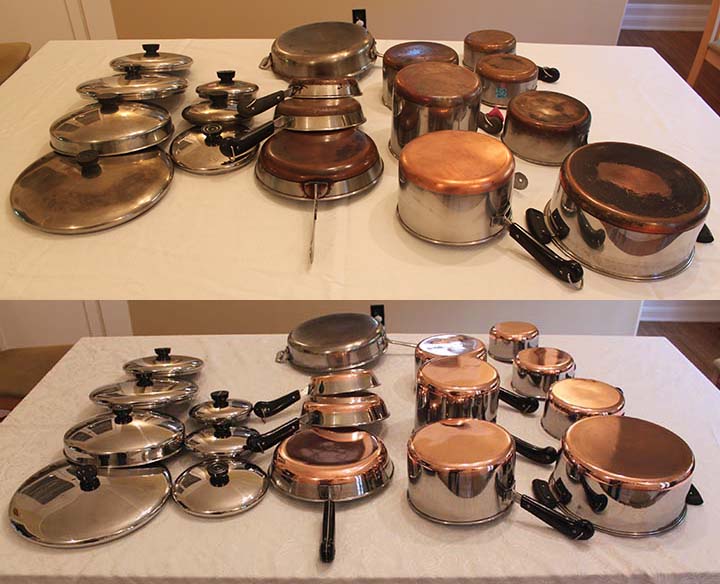 Some close-ups show the amazing difference even better.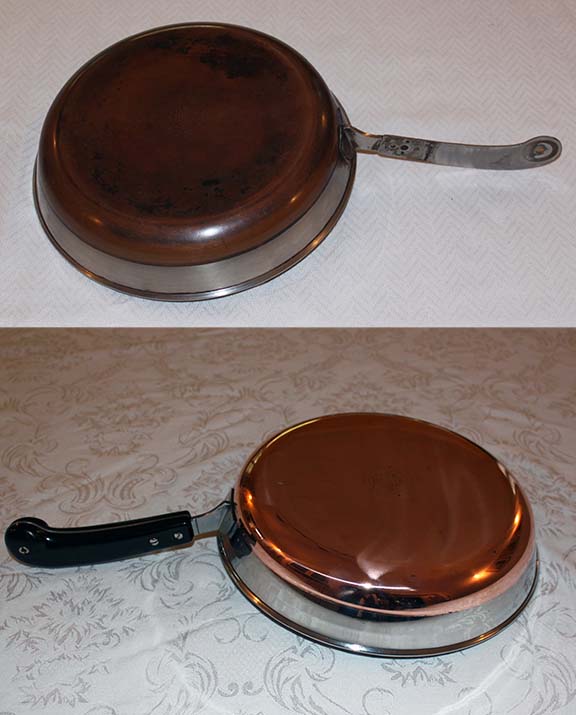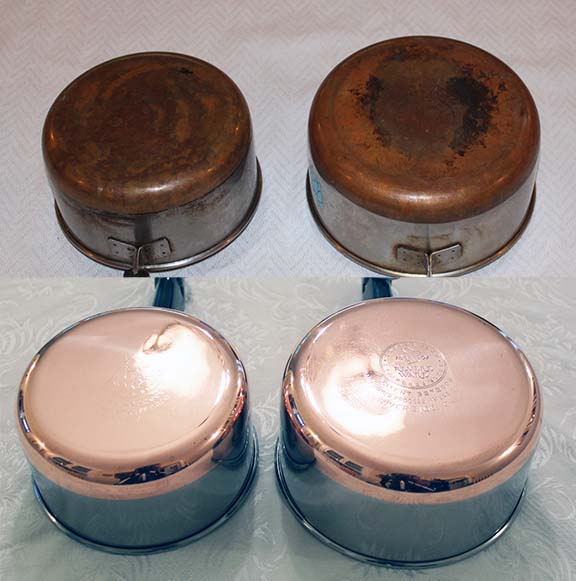 The results are pretty close to perfect; there are still a few "love" marks in the cookware from deeper scratches and some deeper pits on he inside (most likely from acidic foods or someone used oven cleaner to clean out some burnt on food).  I prefer them this way so they retain a little bit of their history.
Please contact Classic Kitchens and More (www.classickitchensandmore.com) for a quote.  Note that they can also do small repairs where the handle comes away from the pot/pan, as long as it hasn't separated in such a way as to leave a hole.
Update: Unfortunately we can no longer recommend Classic Kitchens and More.  We helped them some years back with the production of some coffee maker cords, and, after they received the items (perhaps we were too trusting) they failed to pay us the thousands of dollars we paid on their behalf.