Vintage Revere Ware was made during the "golden era" of Revere Ware that saw cookware with thicker copper and stainless steel layers, and general better quality.  This ended in 1968 as Revere Ware moved to cheaper construction.  You can see the difference in thickness between the vintage era cookware and later cookware in this image.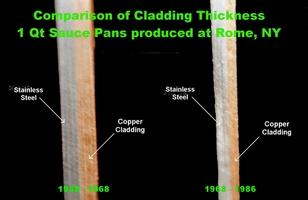 The earliest Revere Ware, produced between 1939 and 1947 used the older style handle with two screws close together at the front of the handle.  Here you can see these alongside the newer handles used from 1947 until 1968 that had the two screws on opposite ends of the handles.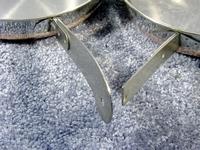 You can find a tutorial on adapting our newer replacement handles to these older pots here.
The earliest pans have the Riding Revere stamp on the bottom, soon replaced by the early Revere Ware stamp.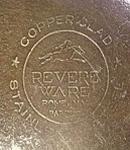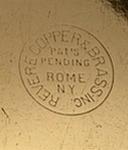 In 1946 Revere Ware started using the more familiar stamp on the bottom that includes a circle and either the words "Process Patent" or "Pat. Pend." Post 1968 Revere Ware has a much simpler logo that does not include a circle or any reference to a patent.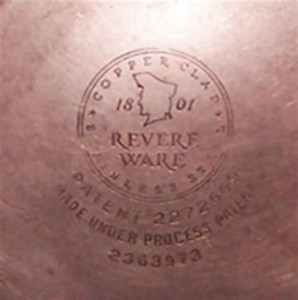 This is the most likely type of vintage Revere Ware you will come across, and the most useful as replacement handles are available from us, as opposed to the earlier style.
Getting the most out of your vintage Revere Ware
Being at least over 50 years old, your vintage Revere Ware has probably had quite a life.  You can refurbish it with the help of our cleaning guide.  We also have a collection of manuals available in PDF form.  If you have a problem, see our repair guides section.
We sell a number of replacement parts made to fit vintage Revere Ware including: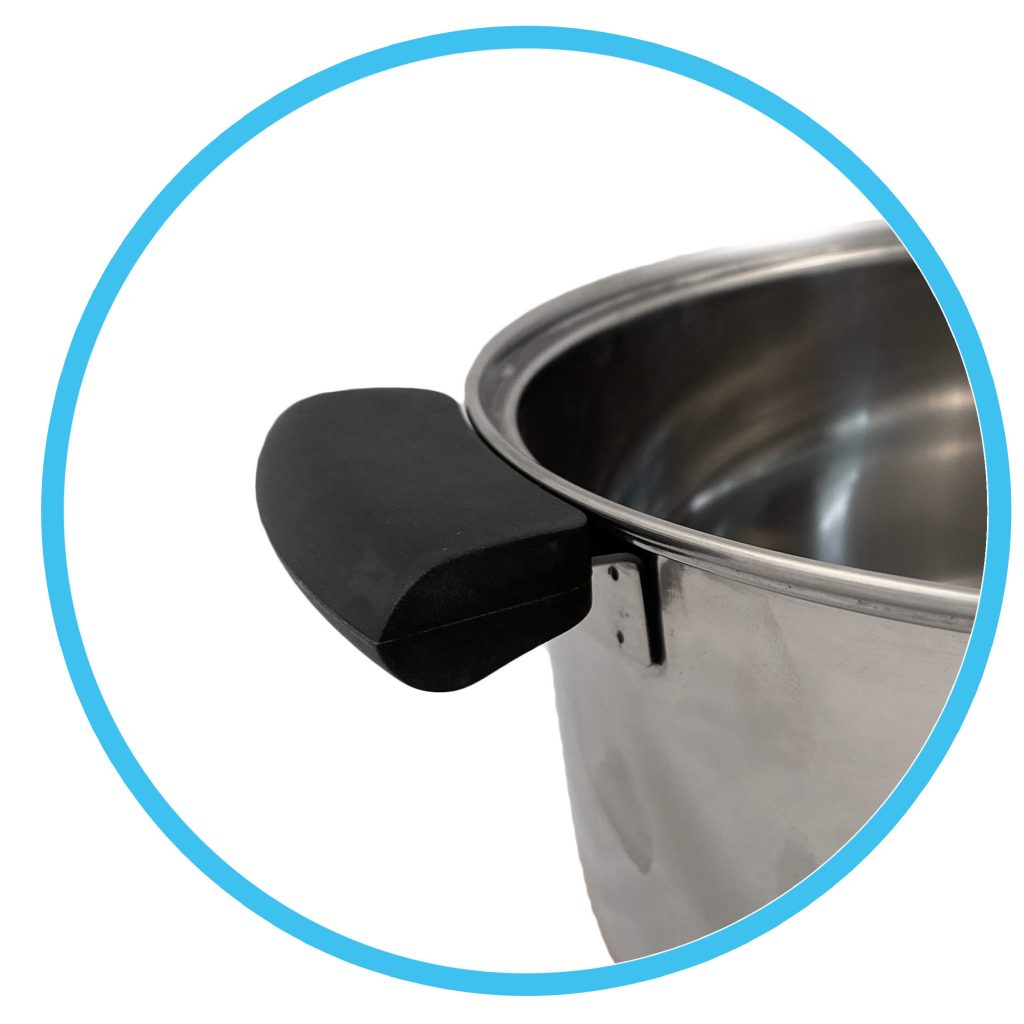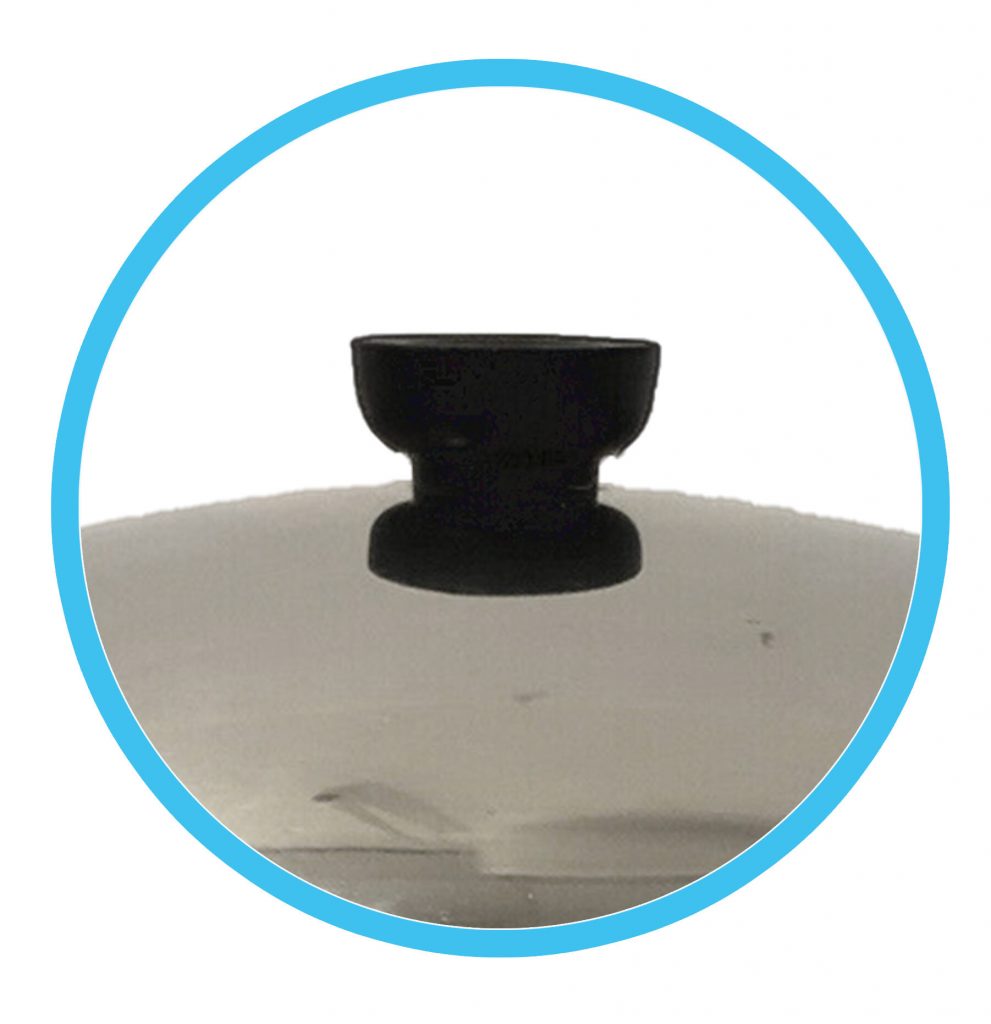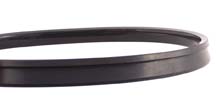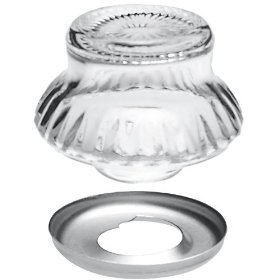 Where to get vintage Revere Ware
If you are looking to replace a damaged piece or just get more, eBay is the best place, with almost 14,000 Revere Ware related listings as of May 2021.  Our site revereware.org nicely categorizes all the Revere Ware listings on eBay to make it easy to find things.