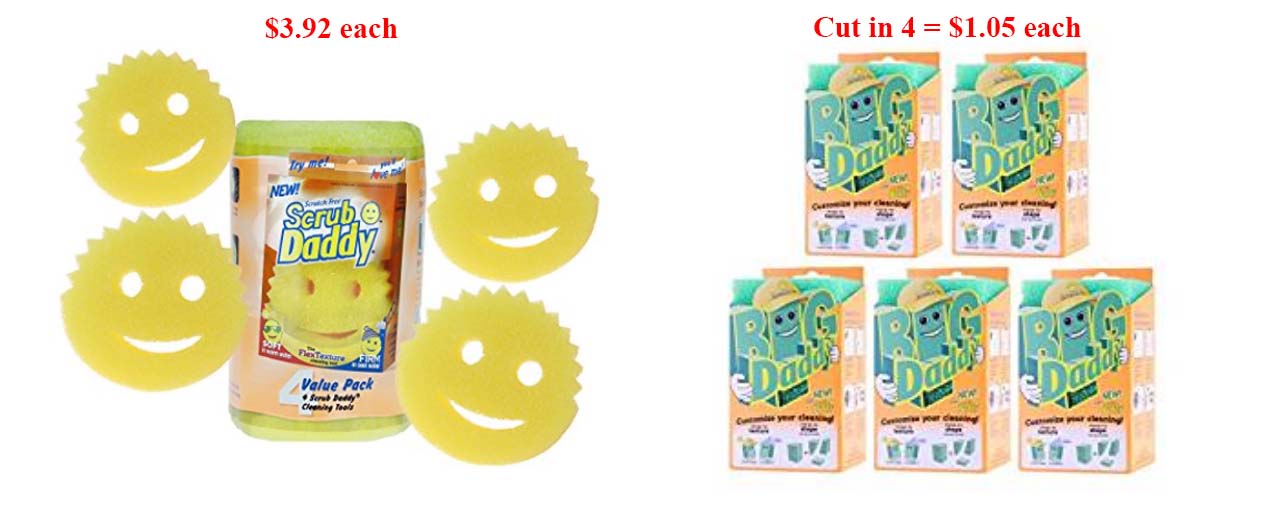 A few years ago I discovered the Scrub Daddy sponges.  They are nicely abrasive without scratching the polished stainless steel on the outside of my Revere Ware pans.
The problem is, they are expensive at almost $4 per sponge, and they start falling apart after a couple of weeks of use.  That's $100 of sponges a year, or about a Spotify subscription.
I recently discovered that the company makes another type of sponge out of the same material – the Big Daddy sponge, which is a giant block.  Now, I slice that block into four pieces, which end up just a tad smaller than the Scrub Daddy smiley face sponges; this brings the cost down to about a buck a sponge.