In bringing back some of my favorite (and most useful) blog posts from the 12 years we've been posting, this one stands out as one of my favorites.
I like Sponge Daddy sponges as they really do a great job and are scratch free for non-stick and other more delicate items.  But they are expensive.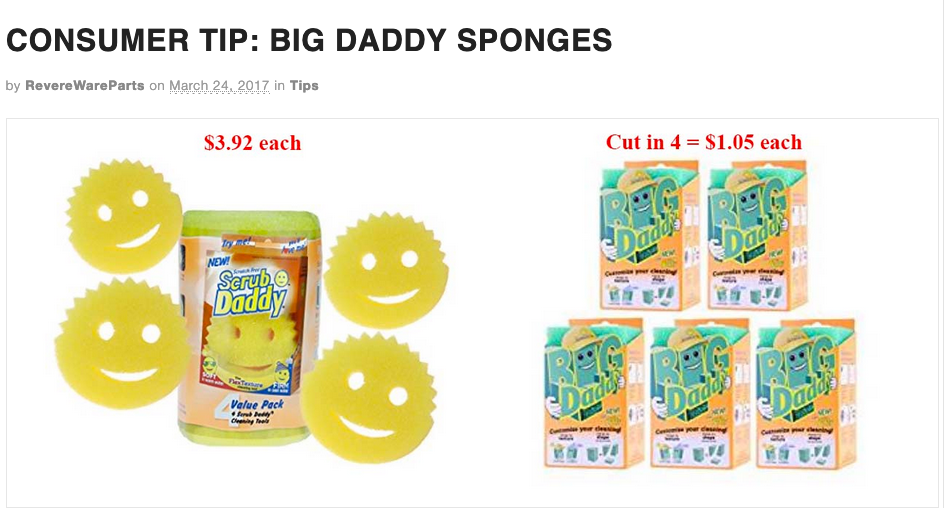 My solution 5 year ago was to buy the bigger Big Daddy sponge, and cut it in to 4, that are roughly the same size as the Scrub Daddy sponges, at a fraction of the cost.  So, with all the inflation we've had lately, what does that look like today?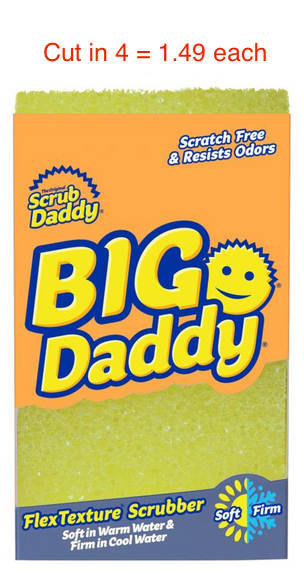 More expensive but almost an equal savings at 30% the cost.