FREE SHIPPING ON ORDERS OVER $30 – ALWAYS!
(Applies to orders shipped within the US only.)
We offer newly manufactured parts for your vintage Revere Ware to help keep your cookware functional and looking good for years to come. Refurbished vintage Revere Ware offers an excellent cooking experience at a fraction of the cost of new cookware.
Vintage Revere Ware
from eBay w/new handle from us
$30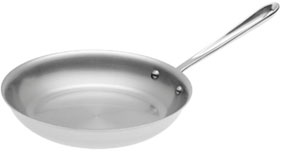 New All-Clad
from William-Sonoma
$275
RevereWareParts.com is a maker of replacement parts for Revere Ware cookware. We are not affiliated with the makers of Revere branded cookware.