I'm always looking for things like brochures to help fill out the Revere Ware information we have an we present here.  An early brochure | price list from 1943 appeared recently and I snapped it up.  You can see all the early styles they have in those first few years of Revere Ware, and how they differ from the style the dominated much of the vintage era, through 1968.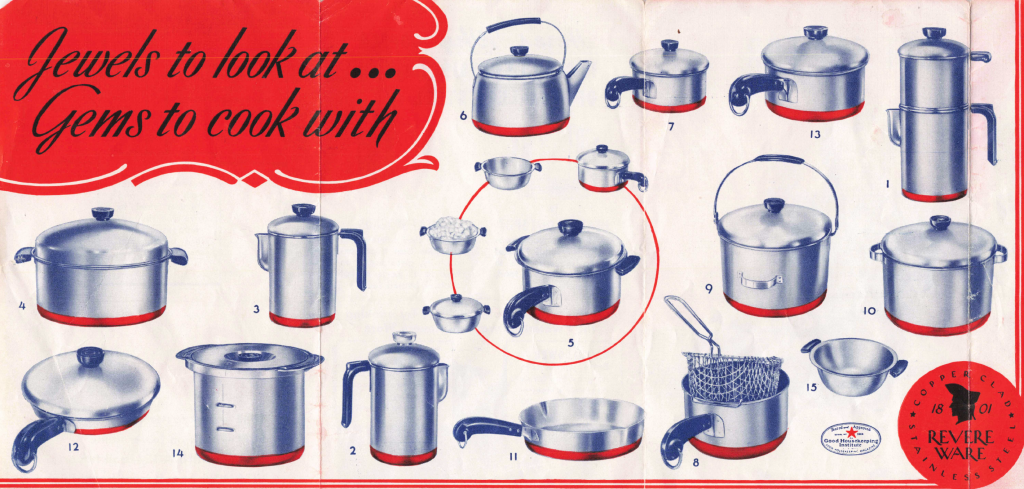 You can find the entire catalog here.  There are some really interesting pieces in there.  The thin lipped skilled for example, with pouring spout.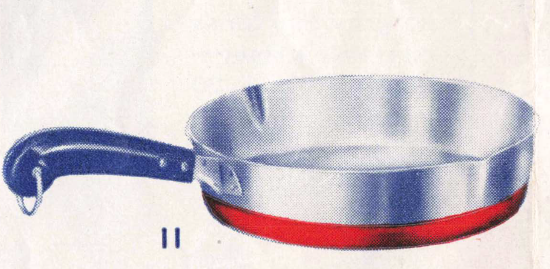 I happen to have one of these.  The sauce pot with strainer basket is something I hadn't seen before either; they called it a French fryer.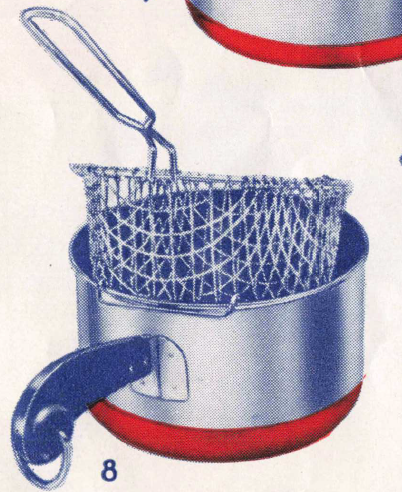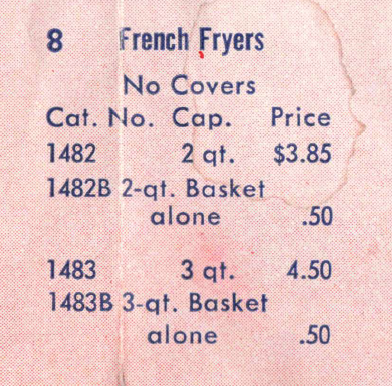 The double boiler had Bakelite handles, and came in two sizes, 1 1/2 quart and 2 quart, that went with the 2 and 3 quart sauce pans.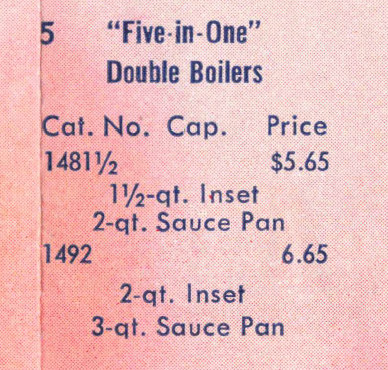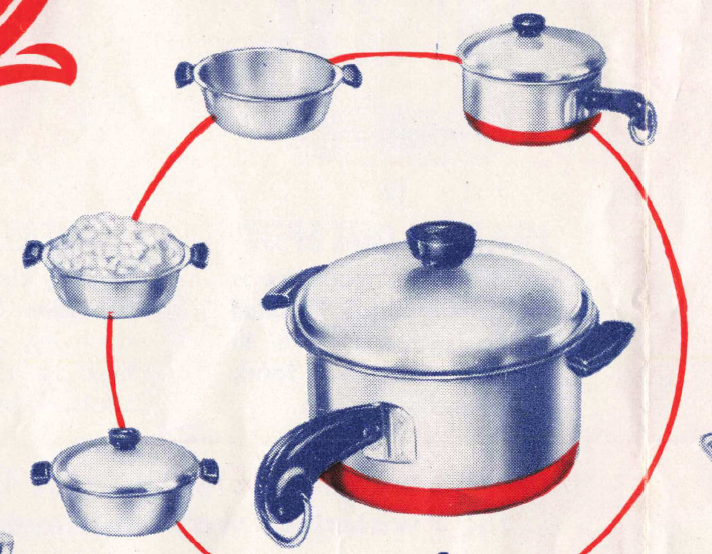 There is also the deep well cooker we've talked about before.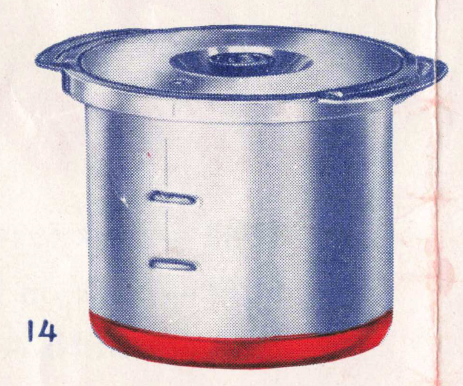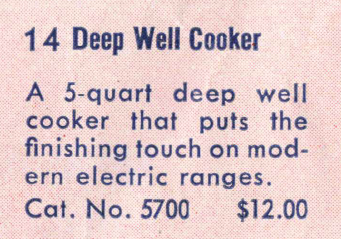 Interestingly what I've always heard referred to as the bale handled pot, they call a preserving kettle.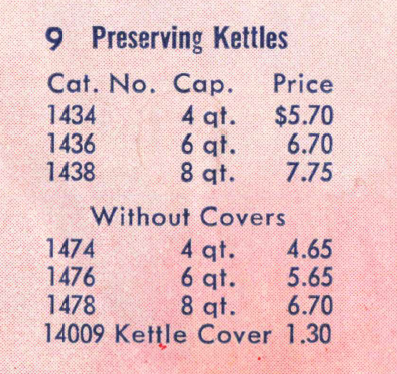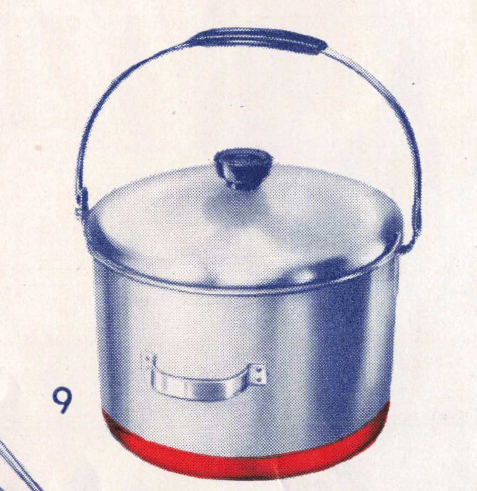 In 1961 they called it a bale handle kettle.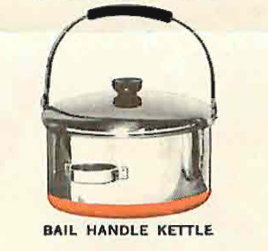 The percolator looks distinctly different from those of later years, with what appears to be a glass knob that looks much like the Bakelite ones.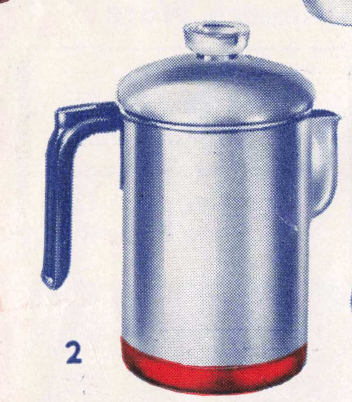 Here is one from 1953.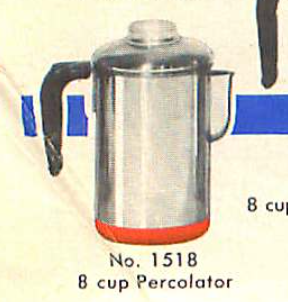 I'll bet the knob proved too fragile like that so they redesigned it.  Lastly, I just love this kettle design.