I'm not familiar with the Patio Ware line, but this great mailer from 1955 I recently found with a trove of other historical Revere items on eBay sheds some light on it.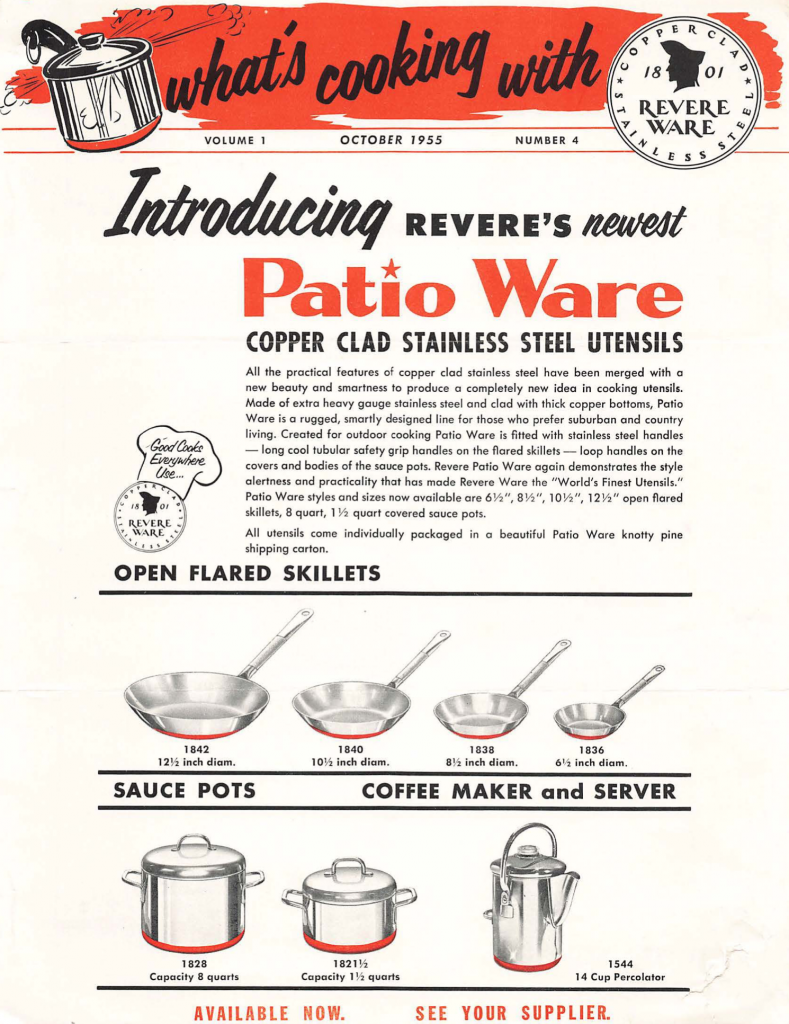 The 14 cup percolator is the only piece from this collection I am familiar with (and I have one). Apparently they were also advertised as being made for "a man's larger hands." 🙂
A search on eBay  shows that this must not have been a long-lived line, as there aren't many of them for sale – only 7 listings out of around 14,000 Revere Ware items on eBay at the moment. But whoo-boy, they sure do seem to sell at a premium.