We've written about this before, but as it is the most common question we receive, it is worth mentioning again.
Over the years, Revere Ware had many different types of lid knob screw inserts (the part that provides the threads inside the lid knob).  We've seen brass, aluminum, stainless steel, and threads directly in the Bakelite (the worst, as they strip easily).  It is fairly common for the screw insert to rust to the screw on the lid.  Rust is common whenever you have dissimilar metals touching each other.  Customer Evelyn send us some great pictures of her lid that has this problem.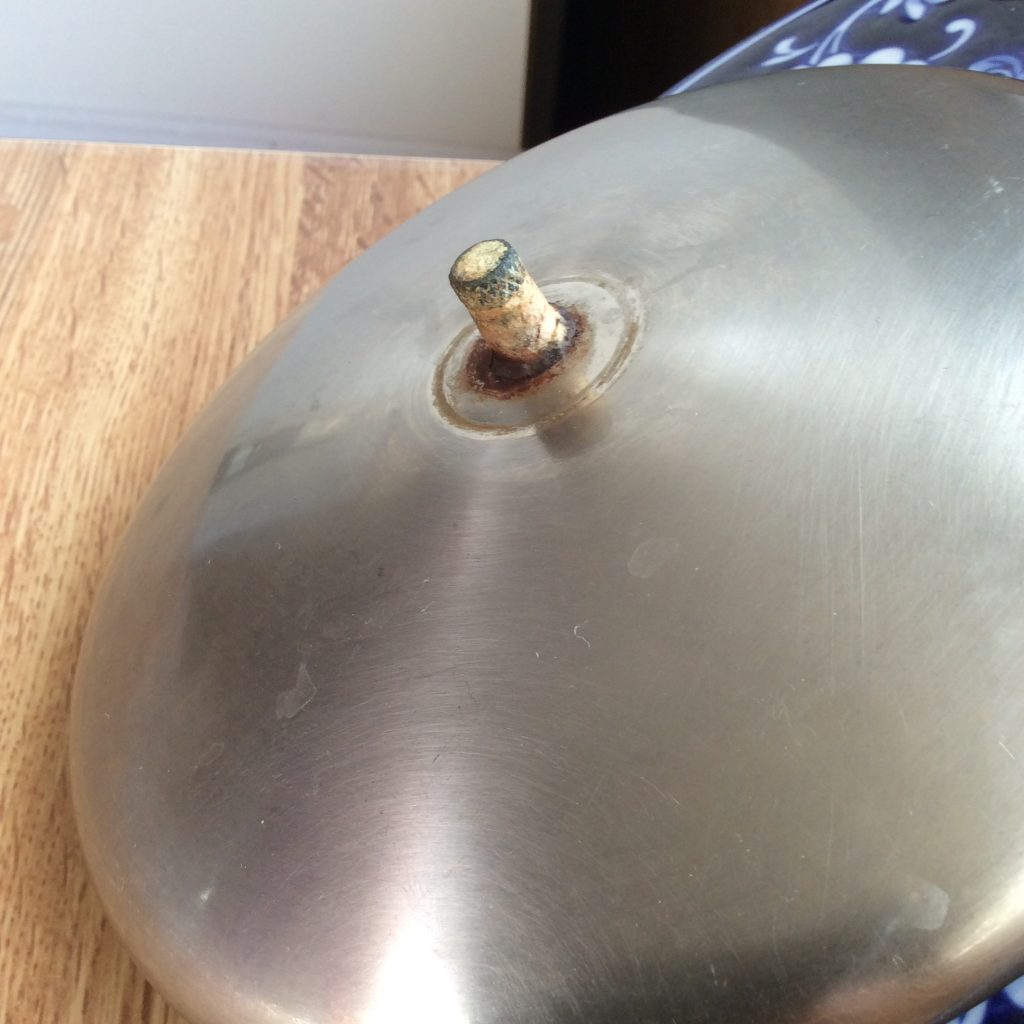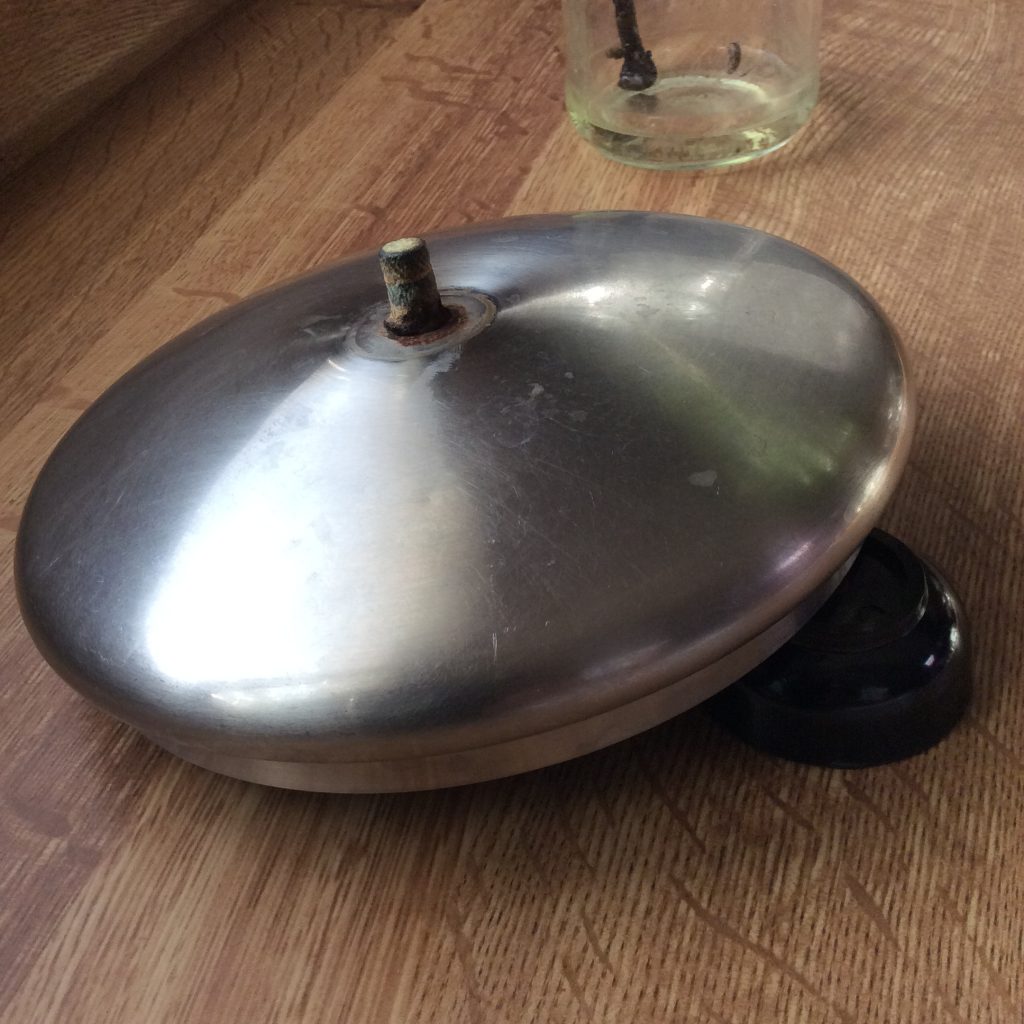 It makes it look like it requires a press-on knob, not a screw on one.
Evelyn soaked it with oil overnight, and then used a pair of pliers to unscrew it the next day.  It came off and she was able to use the replacement knob she ordered from us.