In the ongoing saga of the thoughtless silent termination of the official Revere Ware brand, I have come across yet another prescient indicator of how little thought actually went into the decision and its aftermath.
If you search for Revere Ware on Google, here is the first result:

This takes you to this page on the Corelle website: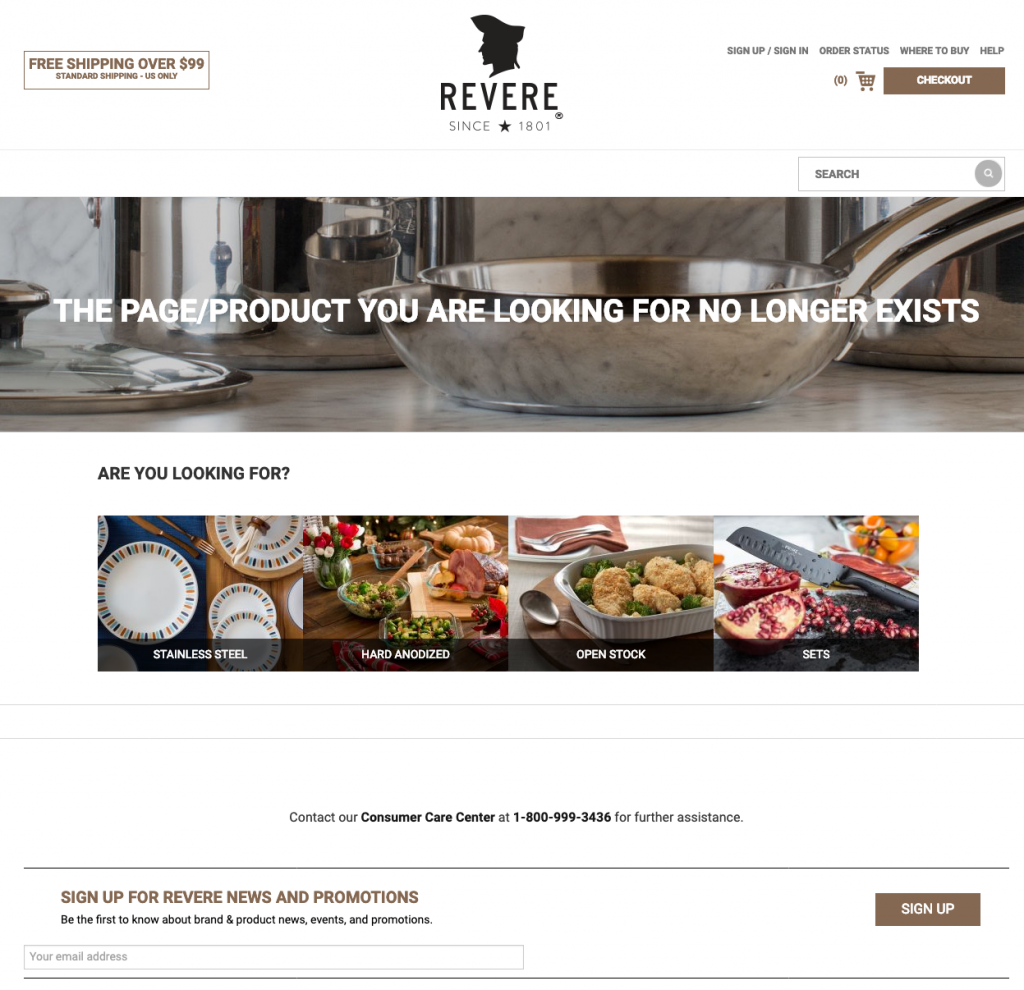 How fitting … it simply no longer exists.  But you can still sign up for Revere news and promotions.  And, rather than revising this page further than the no longer exists message, they left the prior categories of products (Stainless Steel, Hard Anodized, Open Stock, and Sets) and simply replaced the images with stock photos of other Corelle products that don't at all related to the titles.
And to top it all off, they proudly announce at the top, Revere, since 1801.
Despite the fact that the most iconic Revere Ware products, the copper bottom cookware, was a complete dud as a quality product for the last decade few decades, it is sad that Revere Ware met such a demise, rather than passing the brand on to someone else that might make a better go of it.