In the parlance of vintage items, new old stock, or NOS, is a term you want to be familiar with.  New old stock items are items that are old, but never used.  If you are interest in vintage items, finding a never used piece, or replacement part, can be the holy grail of picking.
Searching eBay for new old stock revere ware shows some interesting stuff.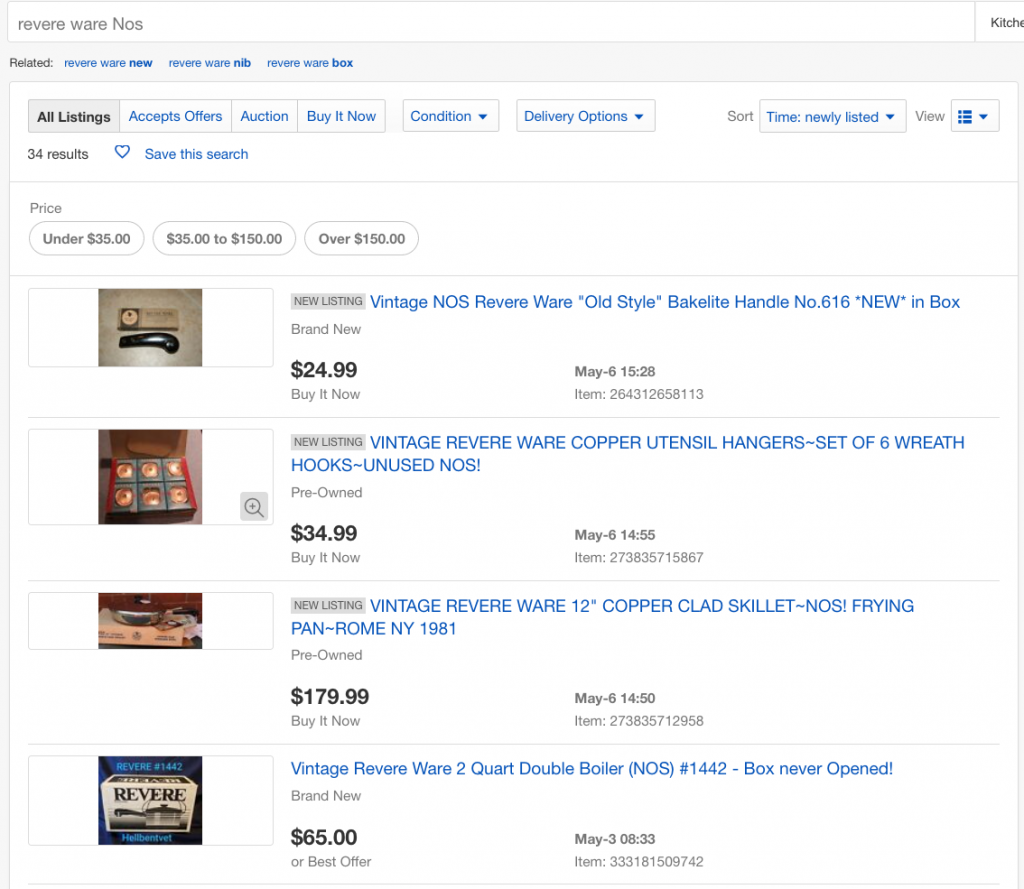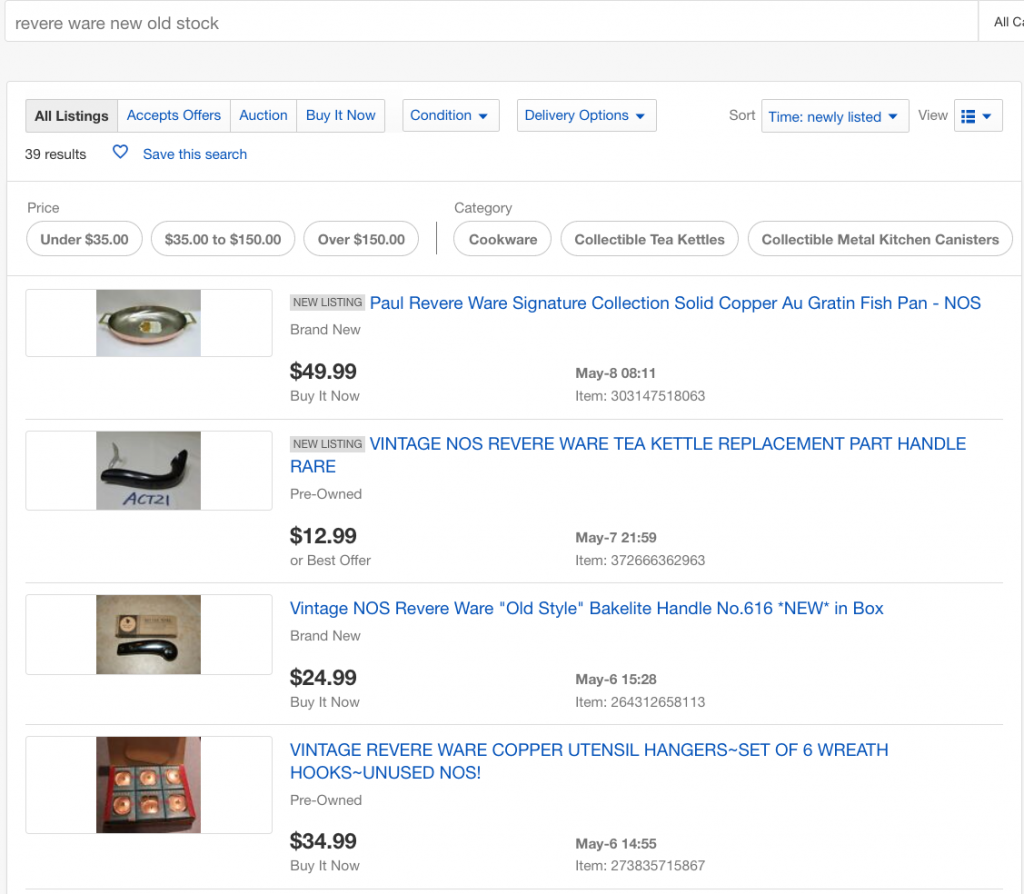 Today, we see an interesting early 40's handle you can't get replacements for, from us or anyone else, and some nice new vintage items.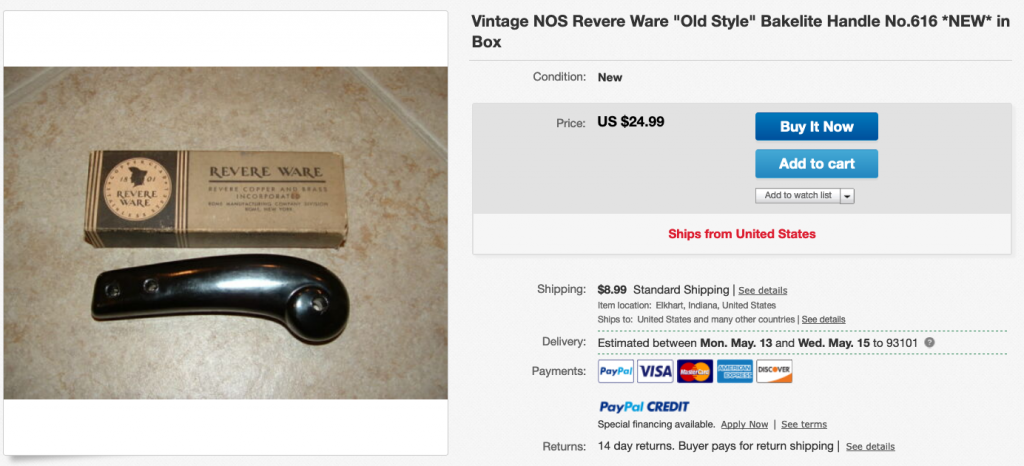 Some old items can be ruined by time alone; rubber items can often degrade over time even if not used.
But for the most part, searching for new old stock / NOS items can bring up some really interesting stuff.