I sometimes get a chuckle out of seeing poor shape of people's beloved Revere Ware, that they simply refuse to let go of.  I've heard a few stories of the lid without a knob that is used with a pair of pliers kept nearby.  We often get pictures of really damaged Bakelite handles that people have been using that way for years.
It's not surprising that people soldier on using damaged cookware thinking they won't be able to find replacement parts.  While we've been selling them now for ten years, before we came on the scene, there was a good 30 years where parts were not available.
Today's winner in that department is Alex, who sent us these pictures of his skillet.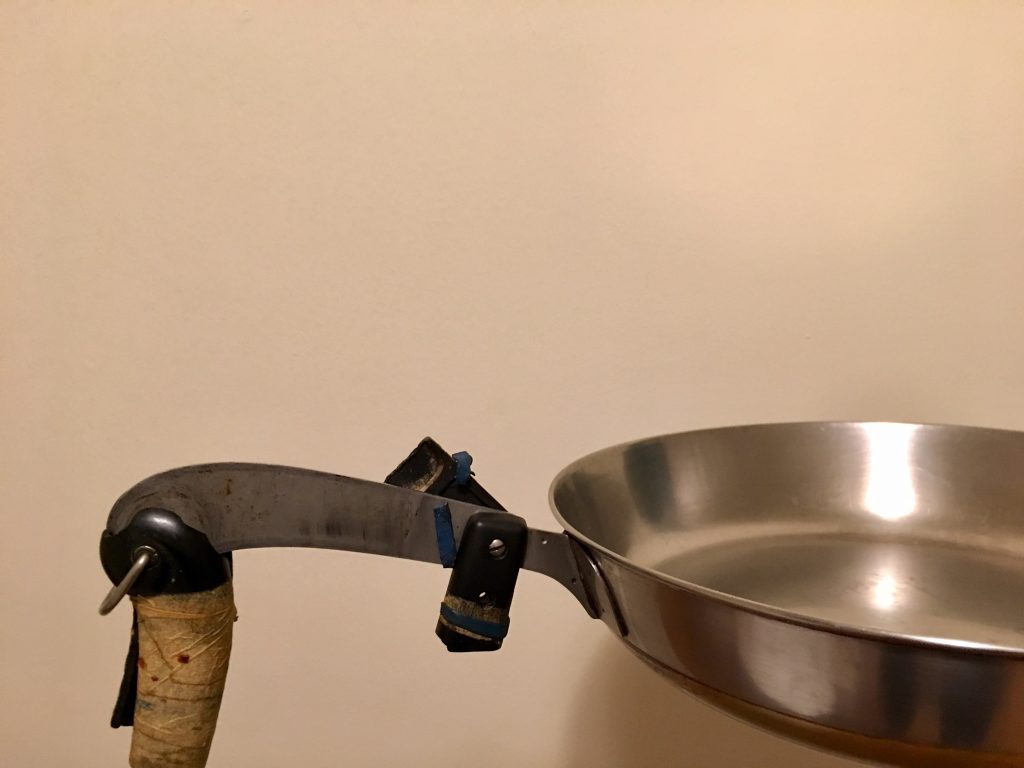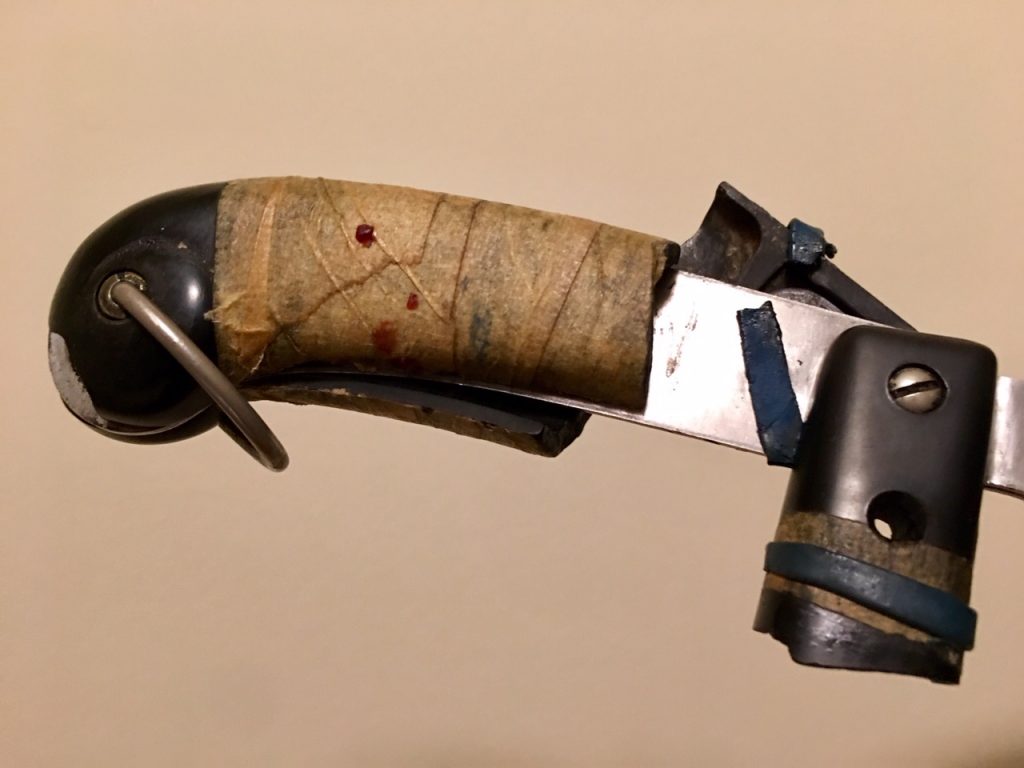 I can only imagine how long they have been held together that way.
Sadly, that is the early style handle for which we don't have a direct replacement, although our replacement handles can be used with those for a somewhat imperfect fit.