Karen sent us these picture of some very strange Revere Ware handles, that appear to be black paint over a speckled (Bakelite, we think) handle.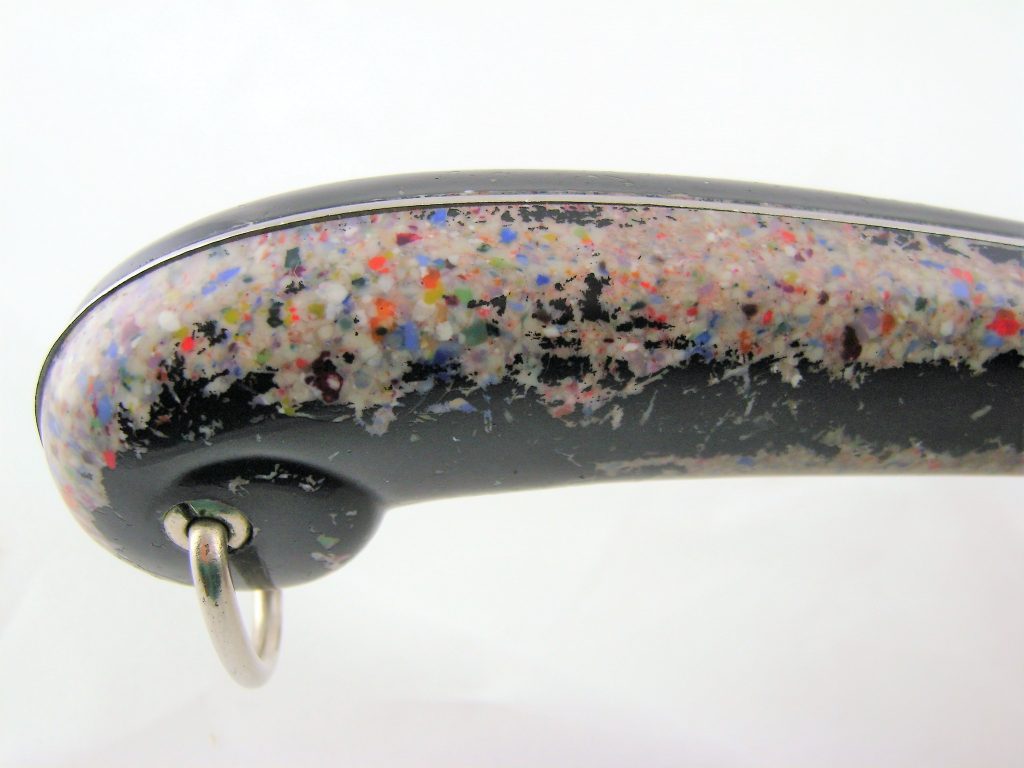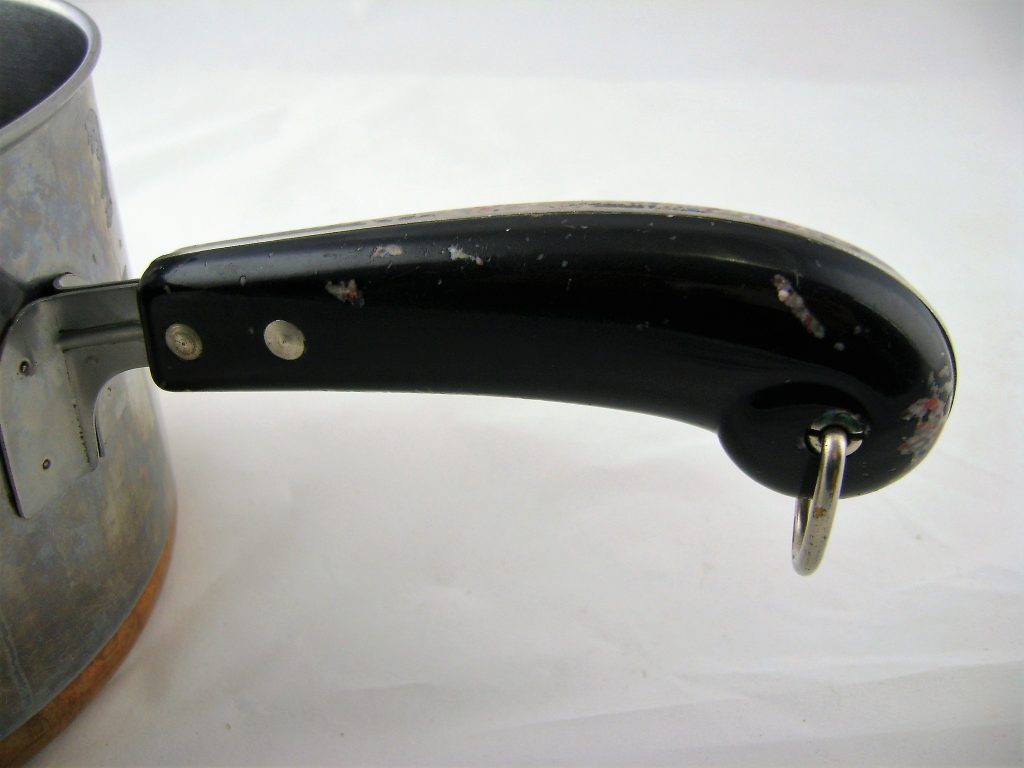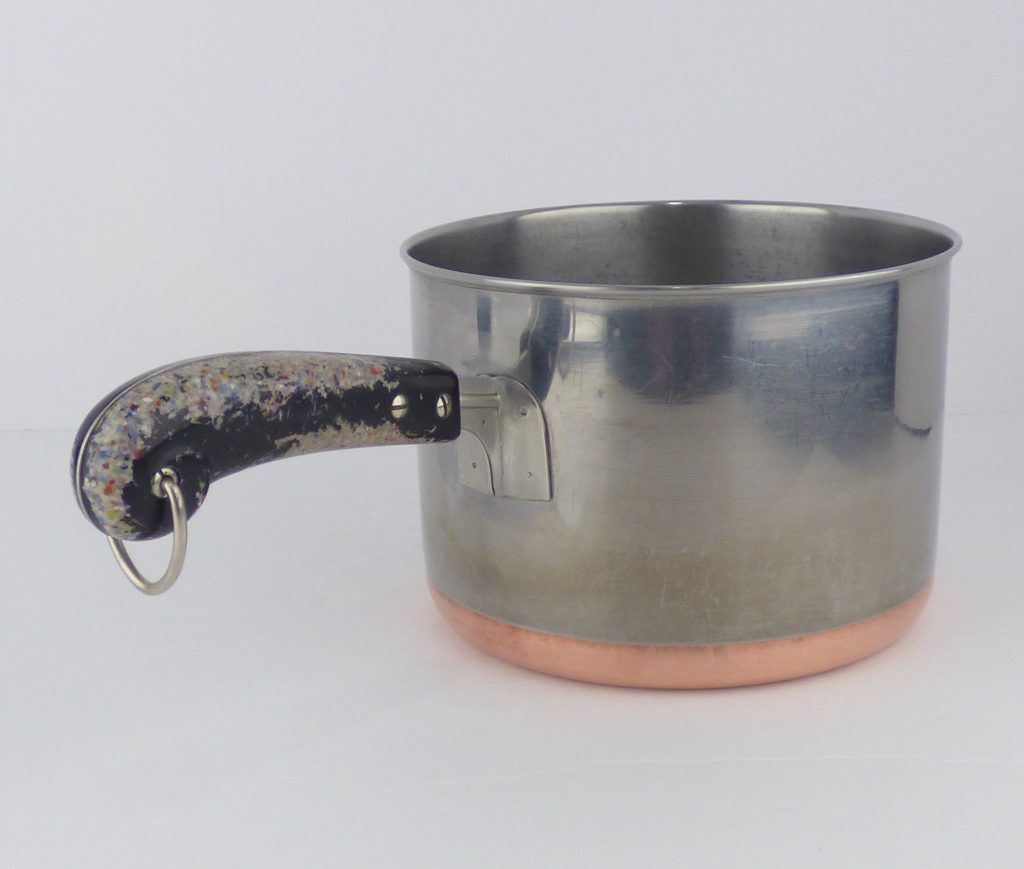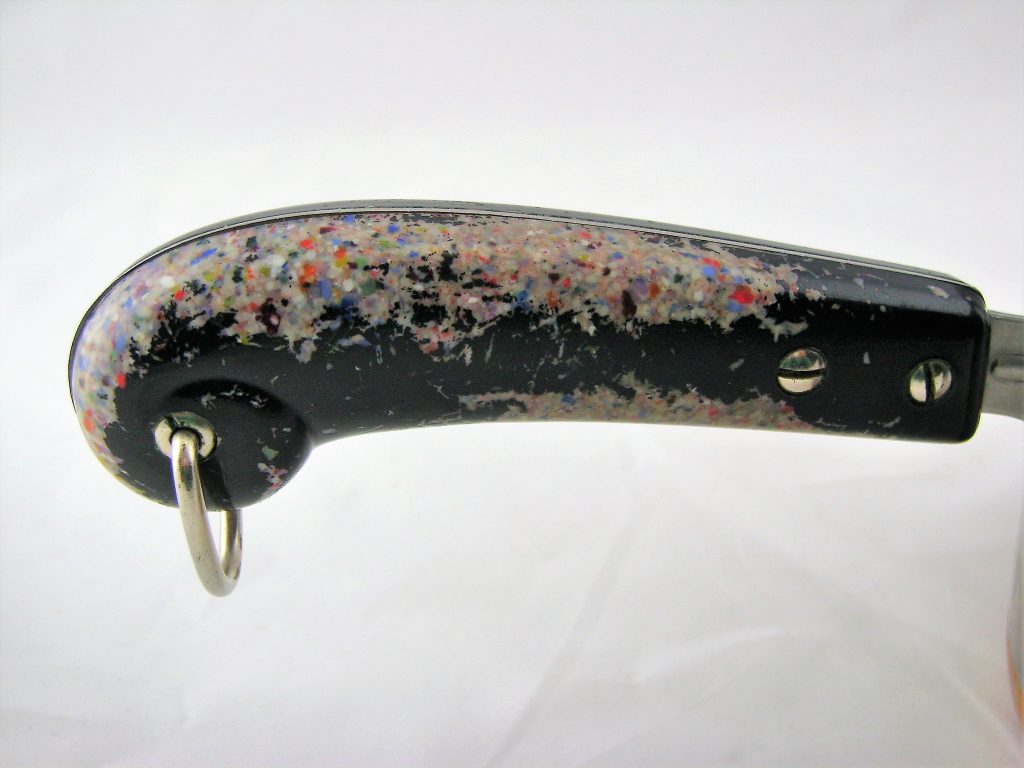 From our photo guide, we know that the logo and handle style put the piece somewhere between 1939 and 1946.  My guess is that this was some kind of early production model or prototype.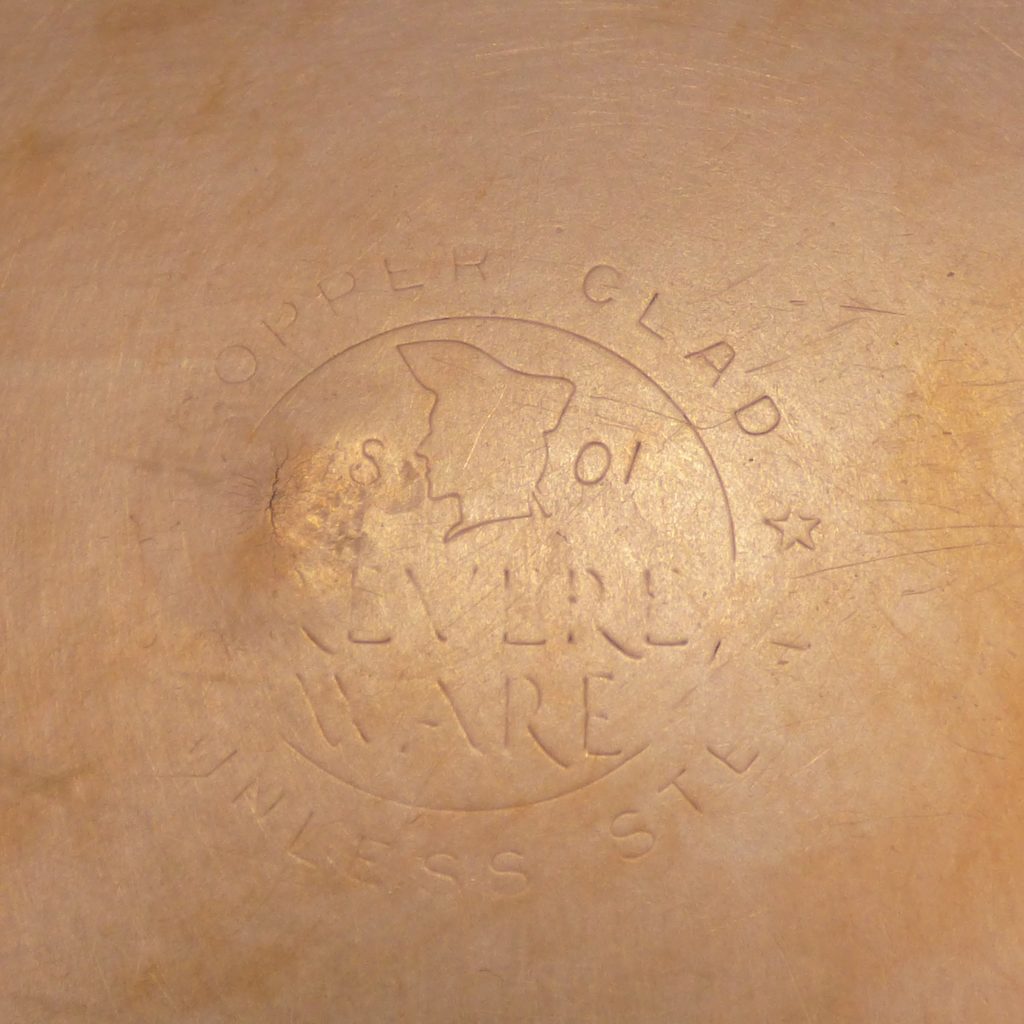 If anyone has more information on this type of handle, please contact us.