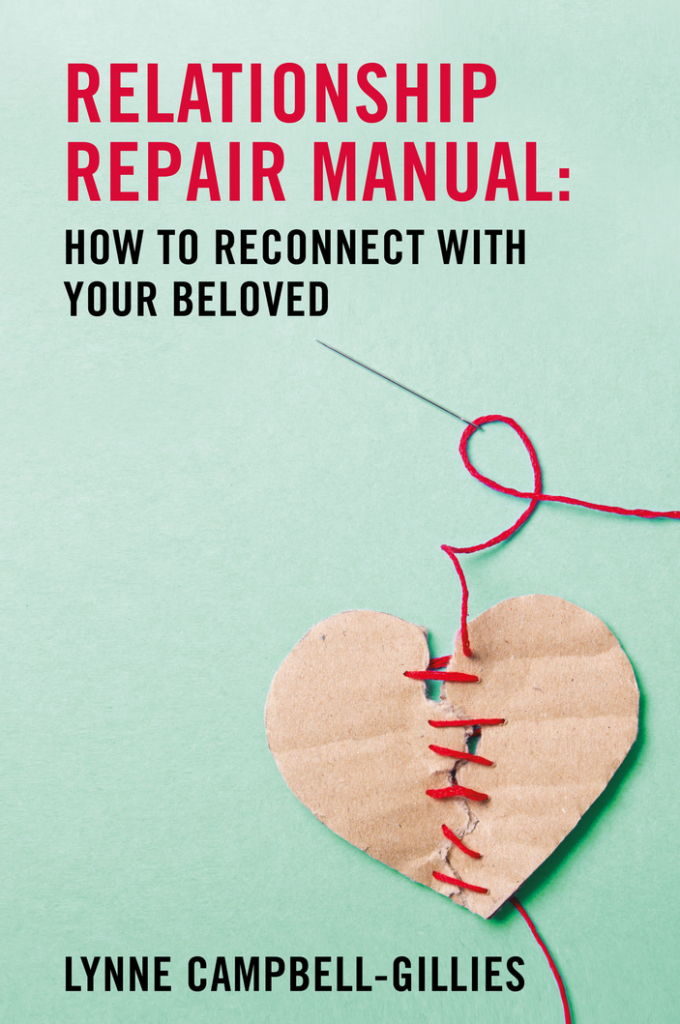 The last year has been plagued by issues selling our replacement parts on Amazon.com.  First there was some abuse by a single customer who ordered about 100 parts just so she could go through them and pick the few she wanted with the smallest molding defects, and then returned almost all of them.  We stopped selling on Amazon.com for about a month while we worked to tighten down our sales policies to avoid that type of thing in the future, and while Amazon investigated, and possibly banned her from continuing to purchase there.
Then Amazon started suspending some of our listings due to high return rates.  We did some major revamping of our listings, added lots of photos with circles and arrows and writing to make it explicitly clear exactly what the parts were and were not made for.  Amazon made this very difficult as we had to go through multiple support requests for each part, just to be able to get listing changes approved; the entire process took a month and a half.  We also removed the low volume parts that had high return rates figuring people will just have to get them from our website.
Now they've once again suspended our listing for our most popular part, the single screw pot handle, that fits most Revere Ware pots from 1968 through the late 2010's.  On reviewing our return rate we see that, despite all of our new "educational" material, we are still seeing lots of returns, perhaps even more than before.  And the process to get it restored has become that much more complicated.
I am seriously scratching my head on this one.  We have something like a 1% return rate for sales made from our own website. Because people are forced to contact us before they return something, we have a chance to help solve the problem, and often times, these customers just need a little help figuring things out, and we are able to avoid a return, or we can send them a replacement for a defective part.
For sales on Amazon.com some of the return rates approach 25%.  It seems that there is just no way to convince Amazon.com customers not to order items they aren't sure will work, or to at least ask questions before ordering. Furthermore, almost no-one contacts us to ask for help before returning a part, despite the fact that we've added explicit instructions to most of our listings on how to contact us through Amazon.com.  The only real differences between ordering on our site and Amazon.com is the free shipping.  Free shipping, it seems, causes people to act unreasonably, by ordering things they have no real expectation will work, and making no attempt to get help before giving up.
The real shame of all this is that it makes items unavailable for everyone else.  More and more of our parts are now available on our own website only.
I'm not sure of the path forward this time, but I've got a few ideas.
Raise the prices on Amazon.com significantly to discourage casual buyers looking for generic parts and that don't read the details.
Start shipping problem items ourselves so that people have to contact us for a return, and we can interact with them.  Not excited about this one; there are a lot of shipments and I already have a day job.
Somehow get Amazon.com to stop returning parts deemed defective by customers back into inventory.  Seriously, look at this return report.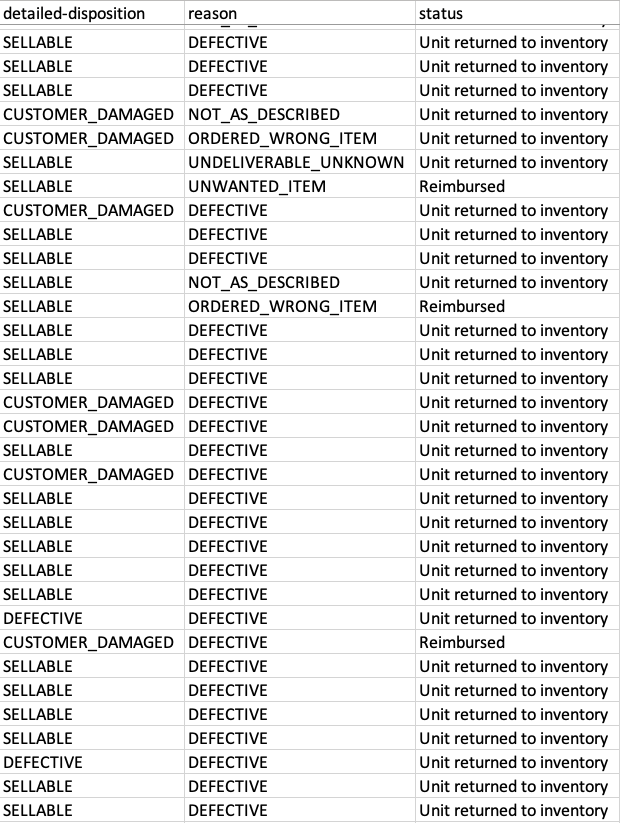 Does returning items that customers claim are defective back into inventory strike anyone else as odd?  I can't help but wonder if quite a few of my returns are the same few defective or customer damaged parts getting sold over and over again.
Start stuffing every part with a detailed troubleshooting guide, and contact information.
Stop selling on Amazon.com altogether.  I've thought about this from time-to-time.  It seems that the majority of time I spend on this business is now related to Amazon.com.  This will probably mean that our sales will drop by about half, but my workload for this business (above and beyond my real day job) will drop by 75% or more.  We ship things to our fulfillment center for our own website sales in boxes, with a cover sheet. We ship things to Amazon.com and every item has to be labeled, and some get an additional insert (to try and help reduce the return rate ha ha).  This is a business of passion much more than profit, so I don't like the idea of making replacement parts less available to people, but Amazon.com is just not a good partner anymore.
That's what I've come up with so far.  Any Fulfillment by Amazon gurus out there with some other ideas?