Revere Ware is iconic, no question about that.  It was a mainstay for a good part of a generation or two and there continues to be a strong following today, even though it is no longer in production.  But all things related to Revere Ware over the years do show some relationship to the era in which they came from.
And over time, standards change.  We know there has been a lot of vocality on social issues in the last few years, especially with the #metoo and #blacklivesmatter movements.
Sometimes, when we look back at a snapshot in time, to see how things were, it helps us understand just how much things have changed.
Take for example a part of an ad from 1948.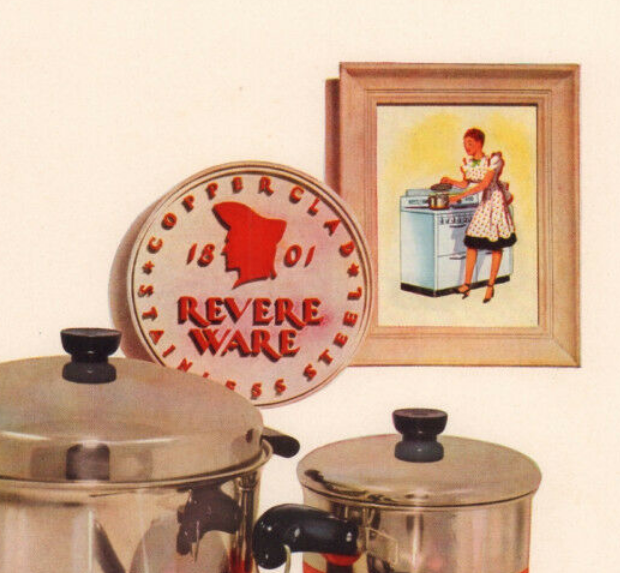 Clearly, it was assumed then that the women's place was in the kitchen.  We have none of that at my house in this day and age. 🙂
And consider this ad, from 1970.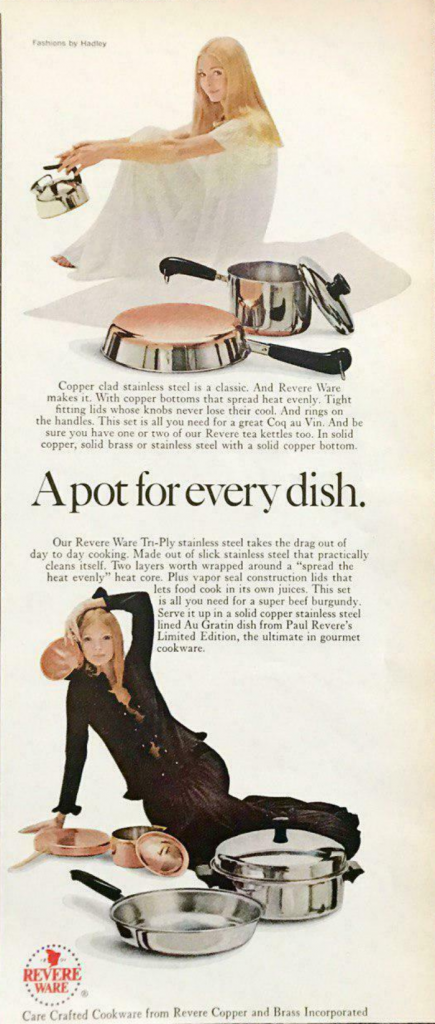 I get the play on words; it's even a bit funny, in a way.  But I don't think women of today would appreciate being referred to as a "dish".  I have to wonder if they did in 1970.  Perhaps they didn't, but didn't feel empowered enough to speak up about it.  I think in both cases Revere Ware was likely just going with the prevailing attitudes of the day.  With three daughters, I appreciate that attitudes towards women have improved significantly since then.
And sometimes things get worse.  Sitting around with some friends yesterday (thank goodness we can start doing that again), we were lamenting the throw away nature of much of what is produced these days.  Not so back in the golden olden days of Revere Ware, as evidenced by the fact that so many people are still using their 50,60, 70, 80 year old Revere Ware.
A very wise person once said "Take what you like an leave the rest."  I'll appreciate the good things about Revere Ware and know that some of their advertising is a bit dated by today's standards.