Last week we wrote about the value economics of buying a new set of Revere Ware vs a vintage one.  Our conjecture is that, it costs about the same to get a nice set of vintage Revere Ware from eBay, which will last for decades more, instead of mere years for the poor quality newly manufactured copper bottom Revere Ware.
Along these lines, there are often full sets of vintage pieces that are available for a reasonable c ost. Take this 12 piece set.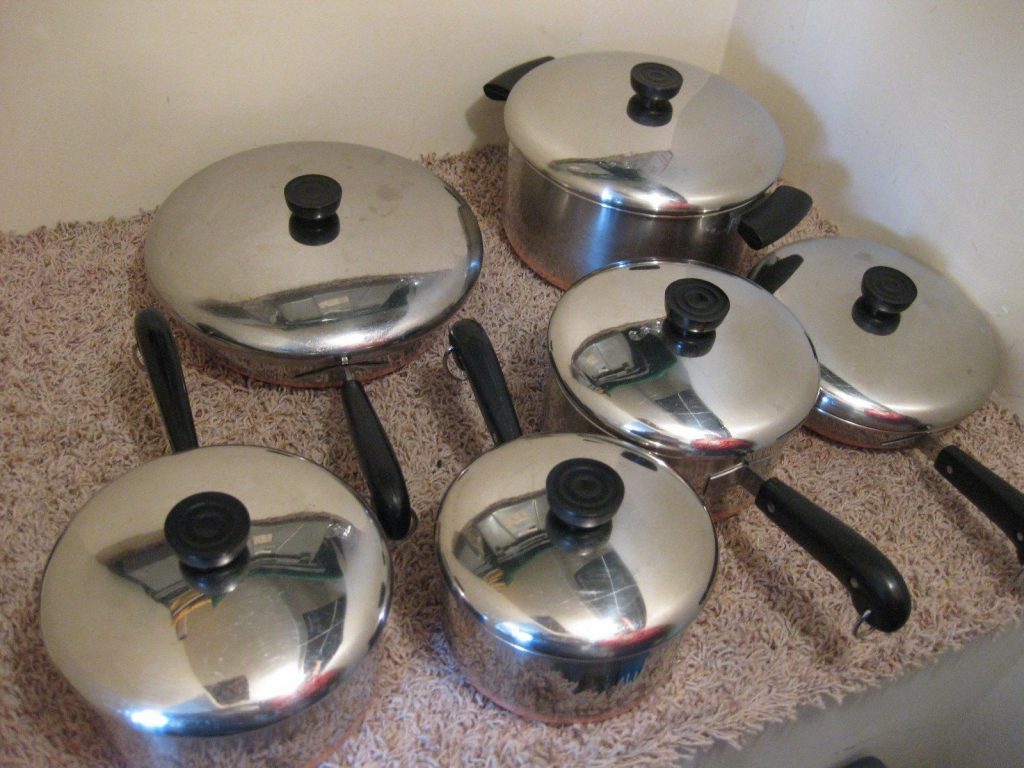 Or this 16 piece set.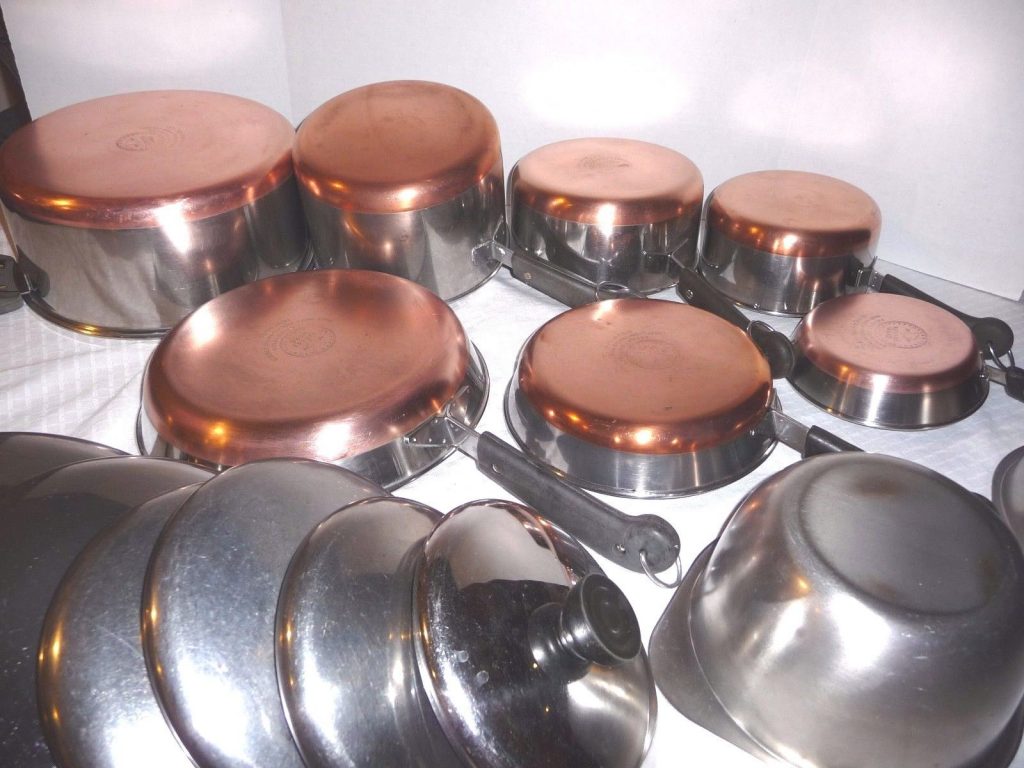 Both sets (and the many more like them) are comparable to the per piece cost we outlined in the previous post.