We make replacement handles, caps, and triggers for the common 2 1/3 quart Revere Ware kettle.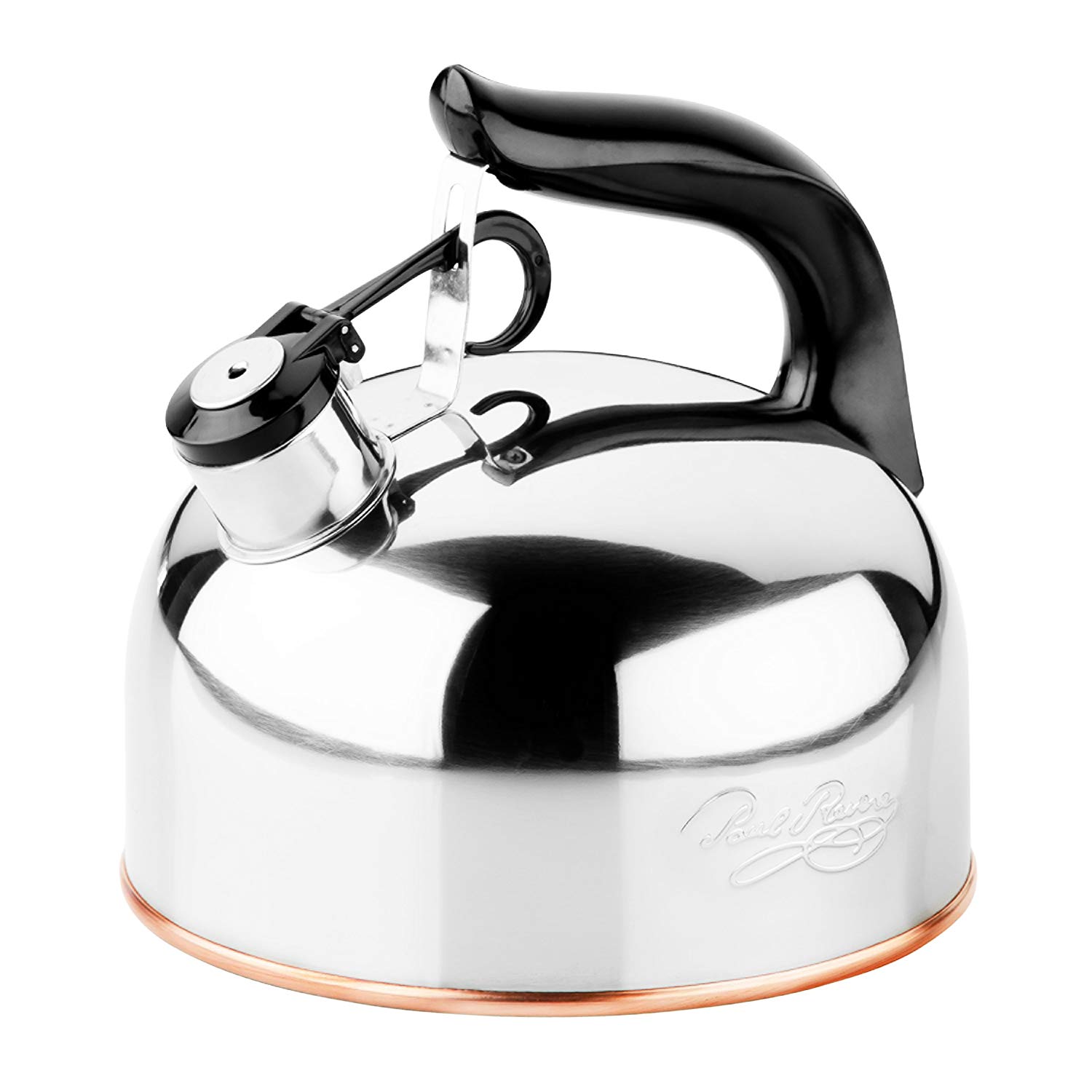 The less common, but still iconic 3 quart kettle is harder to find parts for.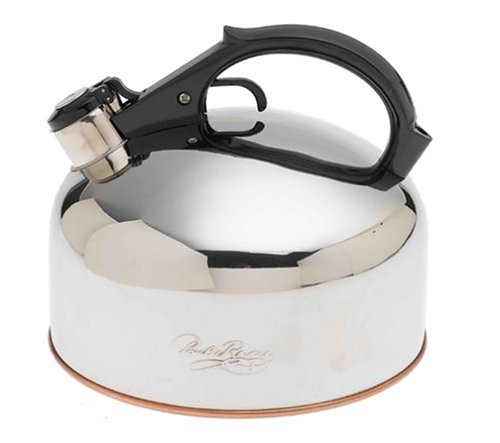 Our cap is said to work on this model by some customers, but we haven't tried it.  The trigger can be replaced with a 3D printed version we designed.  But for the handle, you are out of luck.  Except a brand new, new-old-stock version just popped up on eBay.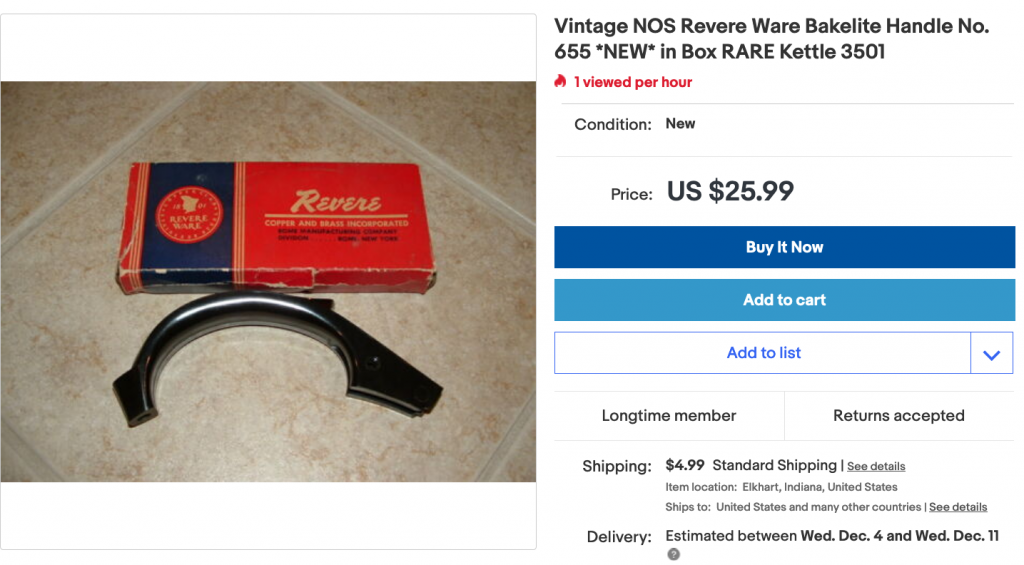 Get it while you can; these are pretty rare.