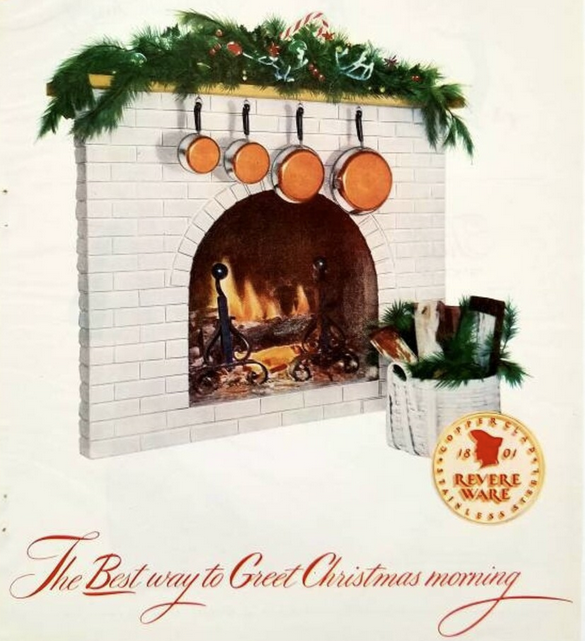 I hope everyone had a merry Christmas, Hanukkah, Diwali, Kwanzaa, or other holiday celebration.  It has been another banner year for Revere Ware lovers.  If our sales for Revere Ware replacement parts are any indication, interest in Revere Ware continues to be elevated from pre-pandemic levels.  2022 has been about the same as 2020, which is to say, not as good as 2021 but significantly better than 2019.  While Revere Ware as an official brand is dead, Revere Ware as a cherished brand is growing.  It's like the old adage, "Rock is Dead. Long Live Rock!"
In the spirit of Christmas, I came across this display of lids from an eBay listing.  Doesn't it remind you of a Christmas tree?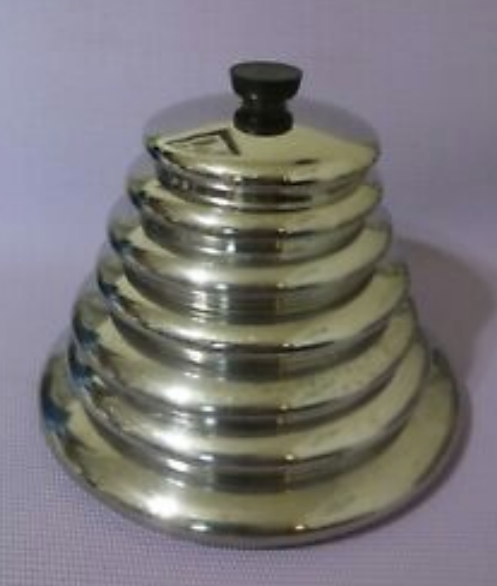 Happy Holidays everyone!