We had friends over for a traditional Swiss dish called Raclette, which is essentially melted (raclette) cheese over potatoes.  In days of old they would put a large wheel of cheese by the fire and scrape off the melted portion.  In these modern days, we have electric Raclette grills.  One of our grills has a stainless steel cover which sometimes gets melted cheese on it, which can get seriously burned in leaving those tough grease stains you often get on the outside of stainless steel cookware (and especially tea kettles which get splatter from cooking which then gets burned in as you heat the kettle).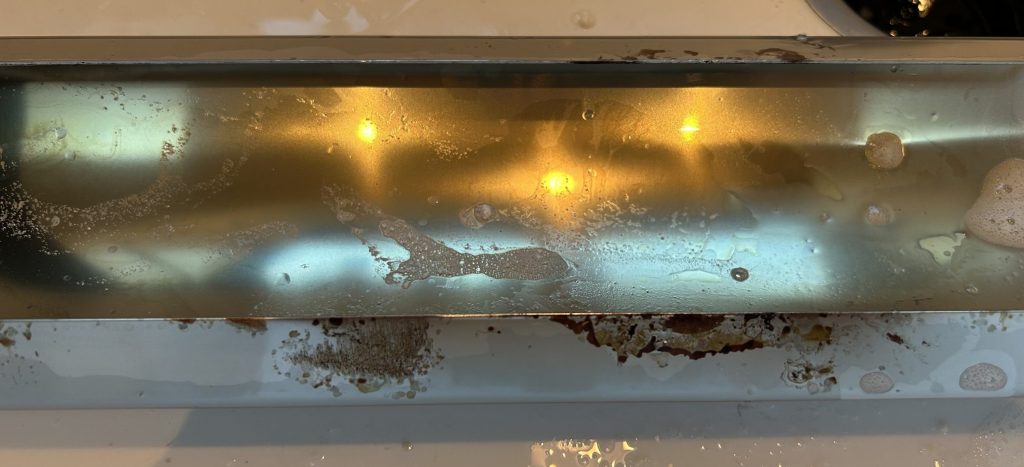 I was reminded today just how miraculous Bar Keepers Friend is at polishing away stuff like this.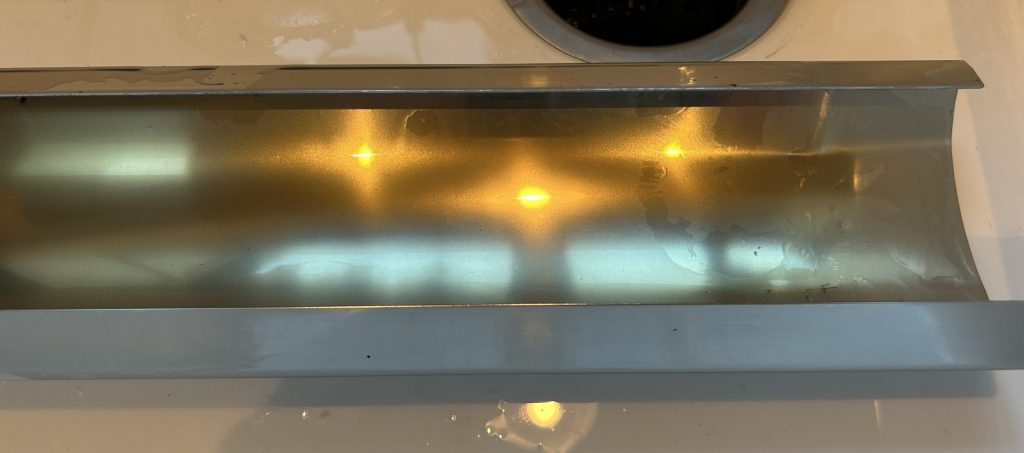 It really is the best thing to keep the stainless outside of your Revere Ware looking marvelous.  It can also help smooth out the inside and remove small pits that might otherwise cause food to stick.
If you haven't tried Raclette, you don't need a grill, and the cheese is fairly common these days; we bought ours at Trader Joe's (but it is popular these days and often sells out during the holidays).  If you aren't using a grill, just put your already cooked potatoes, slightly cut up, in a serving dish (like good old Corning Ware) and put it in the oven or microwave oven with the cheese on top, heat until the cheese is melted (and just a bit bubbly) and serve.  It is absolutely delicious. The cheese from Trader Joe's comes pre-sliced, making things very easy.
And if you are ever in Switzerland, I highly recommend touring a Raclette cheese factory.