Our 2-screw handles fit Revere Ware cookware made since the early 1940's.  However, from 1939 to the early 1940's Revere Ware briefly used a type of handle that was somewhat different, but looked very similar.  These handles had 2 screw holes near the pan side of the handle, and another screw that went through the hold where the hanging hook goes.  They look like this: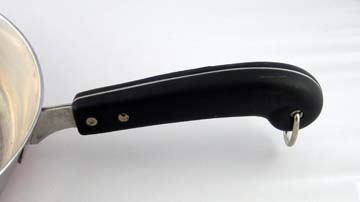 Unfortunately, because of the limited number of pieces that have this type of handle, we don't sell a replacement.  However, from time to time (like the ones above) they do appear on eBay.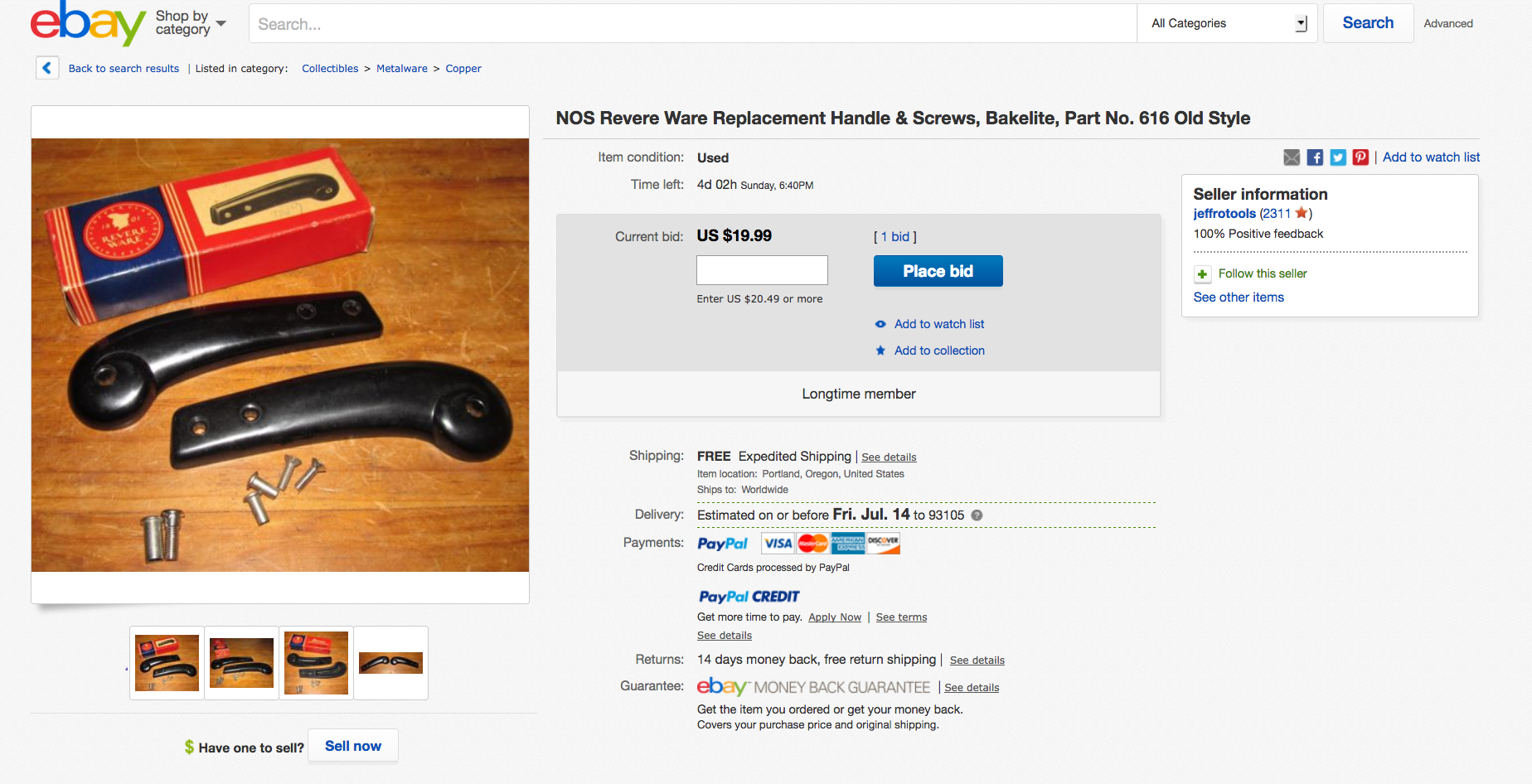 The key is to save a search on eBay like "Revere Ware handle) such that it will email you new matches.
For the less patient, we have a guide to adapting our handles to this style of cookware.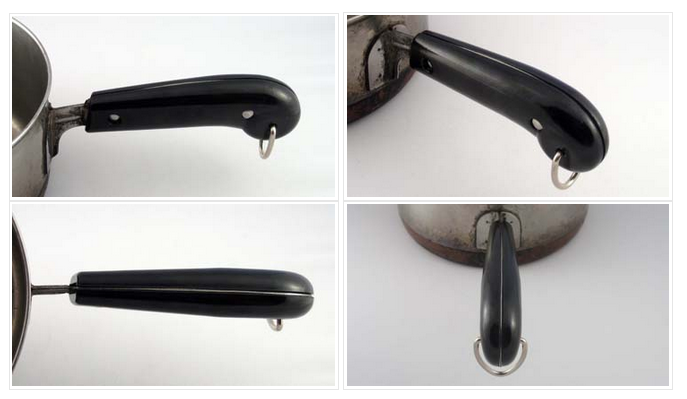 For the more ambitions, you could grind down the metal spline to get a perfect fit.