In our cleaning guide, we recommend against using steel wool to scrub stainless steel pans.  The problem is that bits of the steel wool filaments can get embedded in the cookware stainless steel and promote rust.
However, we discovered a new scrubbing pad recently made of stainless steel, the Scotch-Brite stainless steel scrubbing pads.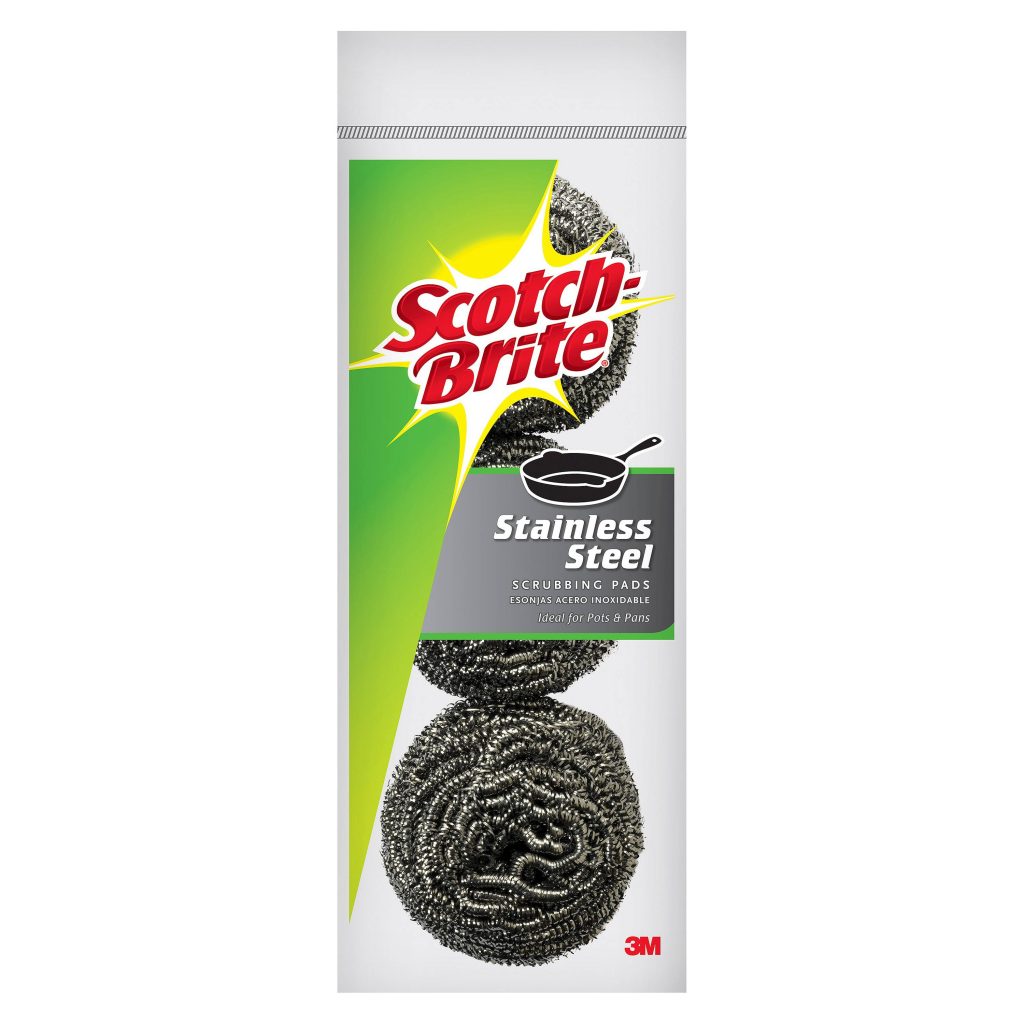 .
Scotch-Brite green scrubbers are our favorite tools for cleaning the inside of stainless steel pans, as they can easily remove food and hard water buildup, and leave the inside with a nice dull polish, (which it will end up with from metal utensils anyways).  The stainless steel scrubbers look useful for dealing with the harder burnt on crud.
As a reminder, never use an abrasive scrubber (either of the two above) on the outside of a stainless steel pan, as it will dull the finish.  To clean the outside, use a nylon scrubber to clean and Bar Keepers Friend to polish (as well as a good copper cleaner to polish the copper bottom).  If you have burnt on food on the outside of the pan, use one of the techniques in our cleaning guide to get it off without harsh scrubbers.