I've seen lots of ways old Revere Ware can fail.  For example, when the aluminum disk in the Tri-Ply cookware melts all over a stove top.
We had our own fail last week with a popover pan.  My wife loves making popovers and the kids really enjoy them. She has used her favorite popover pan many times, and always starts by putting it in the oven while the oven is heating, as per the popover pan instructions.
However, a few days ago, this process seems to have gone awry.  When she opened the oven, she noticed a red coating on the oven door and much of the inside of the oven; the popover pan has a red finish.  The coating seems to have vaporized and settled on everything.
Here you can see how the pan finish has mostly disappeared in many areas.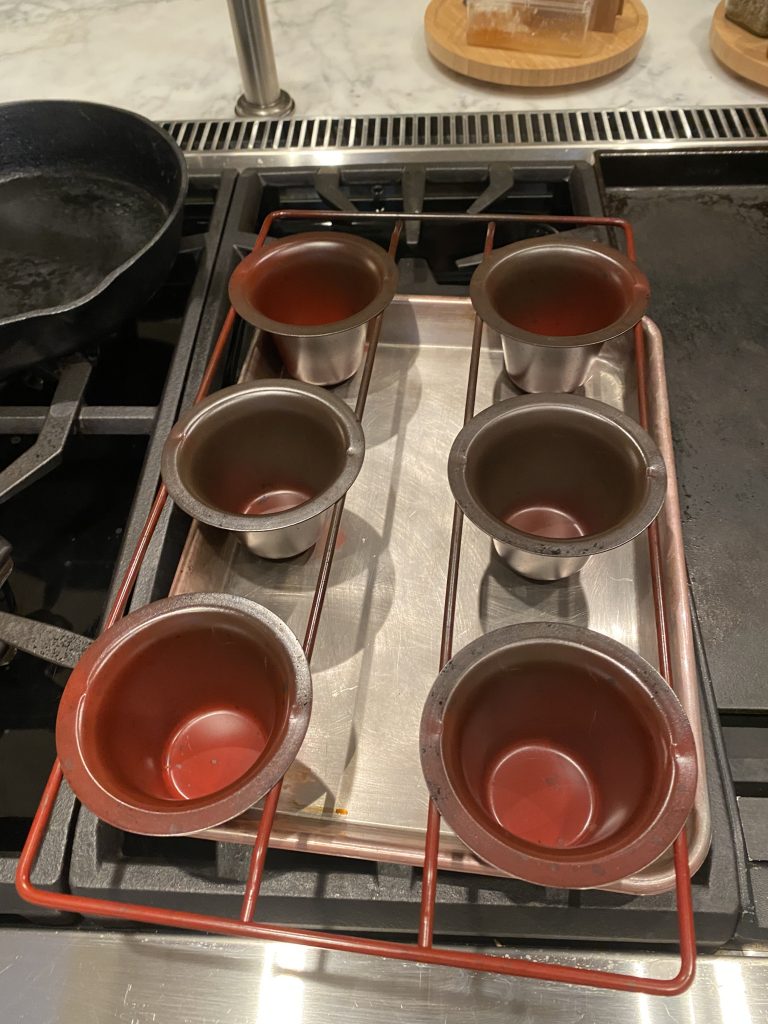 The oven racks seems to have taken much of the red finish, but the door got quite a bit as well.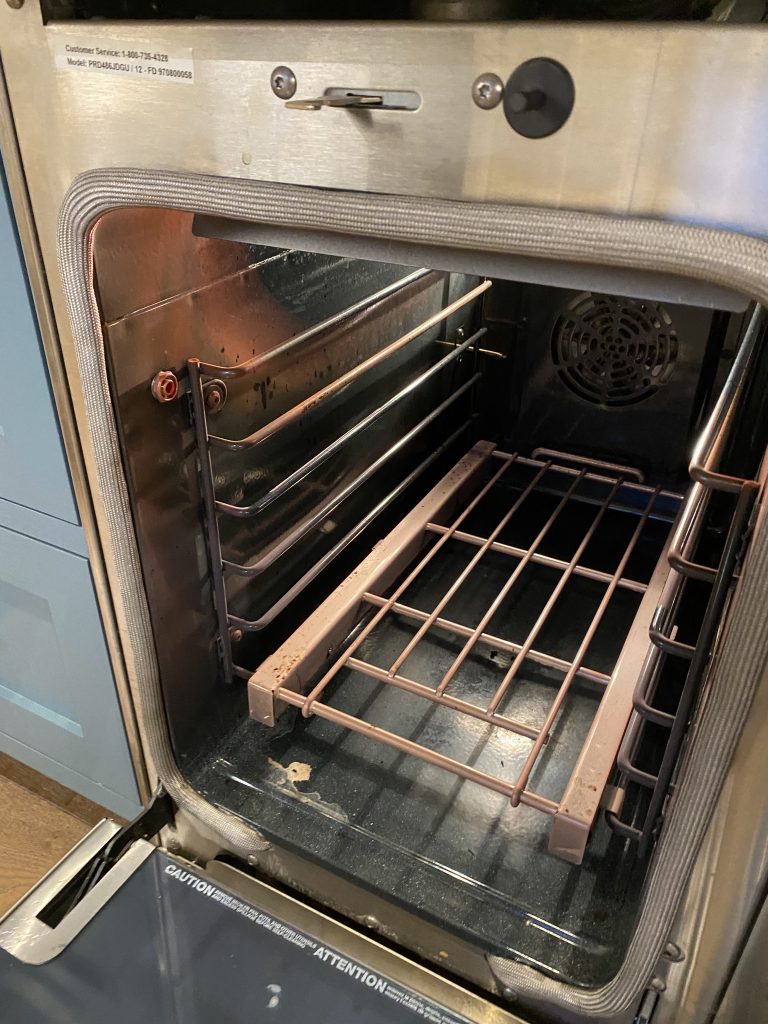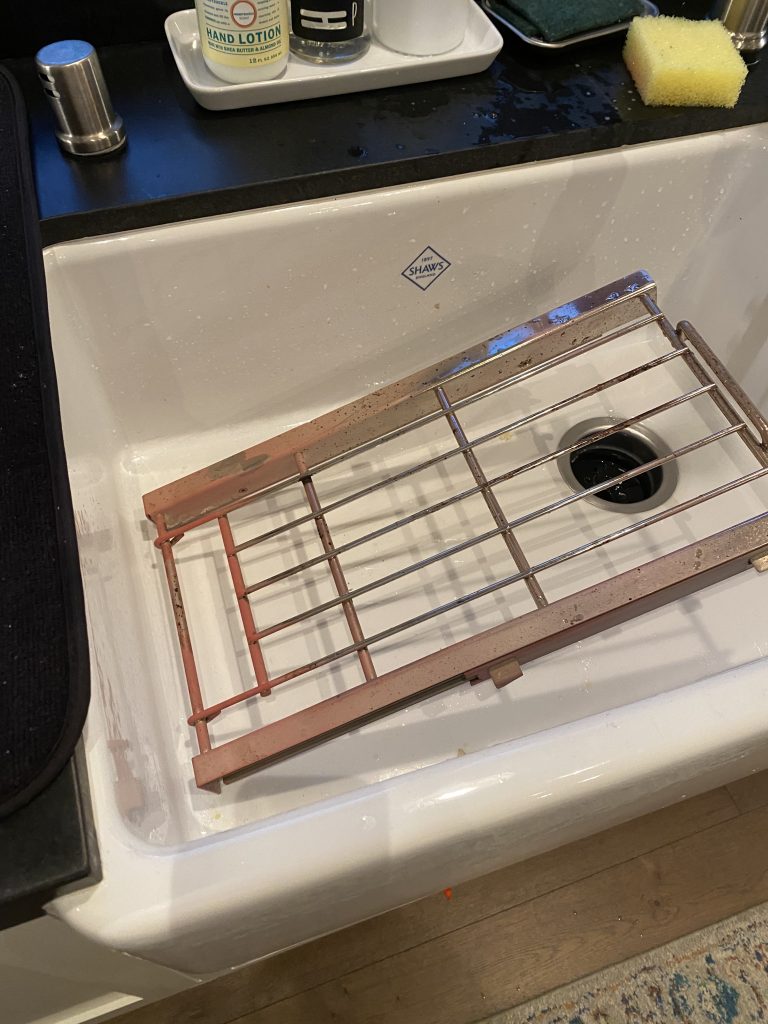 We were left scratching our heads.  We checked the oven controls; did we accidentally put it on self-clean?  Nope, the self-clean setting is all the way around the dial from the bake setting.
I suppose it is possible our oven malfunctioned and reached a temperature far higher than it should have, we may never know.
In our case, the deposit of red finish seems to scrub off pretty easily with soap and water, so there is no real damage done other than a ruined inexpensive popover pan.