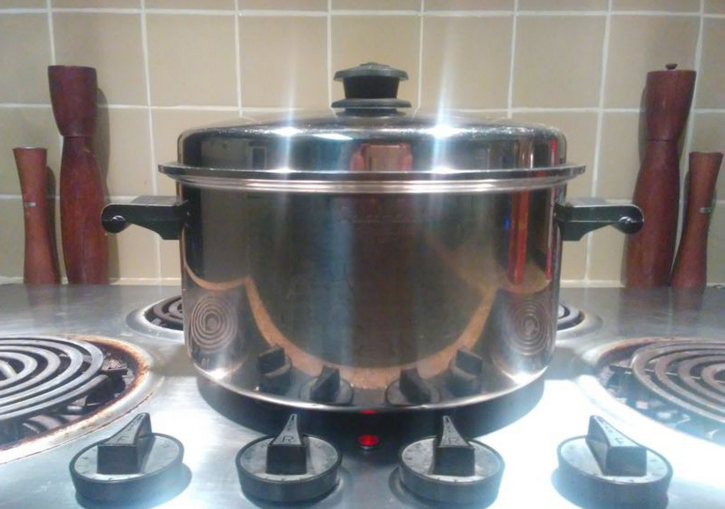 I came across this post on Reddit today:
I've got a set of both. Saladmaster is what my grandmother used and what I wanted more than anything. It's what I grew up hearing (they have a steam release tapper) as a child when she prepared her wonderful food. When my grandma passed my grandfather gave me her set.

My mom always swore by Revere Ware 1801 and that's what I got back in the 90s when I set up house. I've acquired a couple more pans since then.

I can sell either but just wanted others opinions on what they think is the better of the two, to keep, with out the emotional value attached.

I realize that neither of these would be used in a professional kitchen.

My husband and I move as DOD contractors every 1-2 years and am looking to size down the household.
I've never seen Saladmaster cookware in person, but based on the era it was purchased, I would have to say it has to be better than 90's era Revere Ware.  As a refresher, Revere Ware made good, quality copper bottom cookware from 1939 to 1968, the stuff with the process patent stamp on the bottom.  Starting in 1968, they went to reduce the cost of the manufacturing and cut in half the thickness of the stainless steel and copper in the cookware.  That made it much less effective at spreading the heat, one of the things Revere Ware was known for.  Fast forwarding to the 80's, 90's and up until 2018, when Revere Ware products were discontinued, the quality got worse and worse.
I would happily choose any 50's / 60's brand over newer Revere Ware.