I came across this interesting egg poacher on eBay today.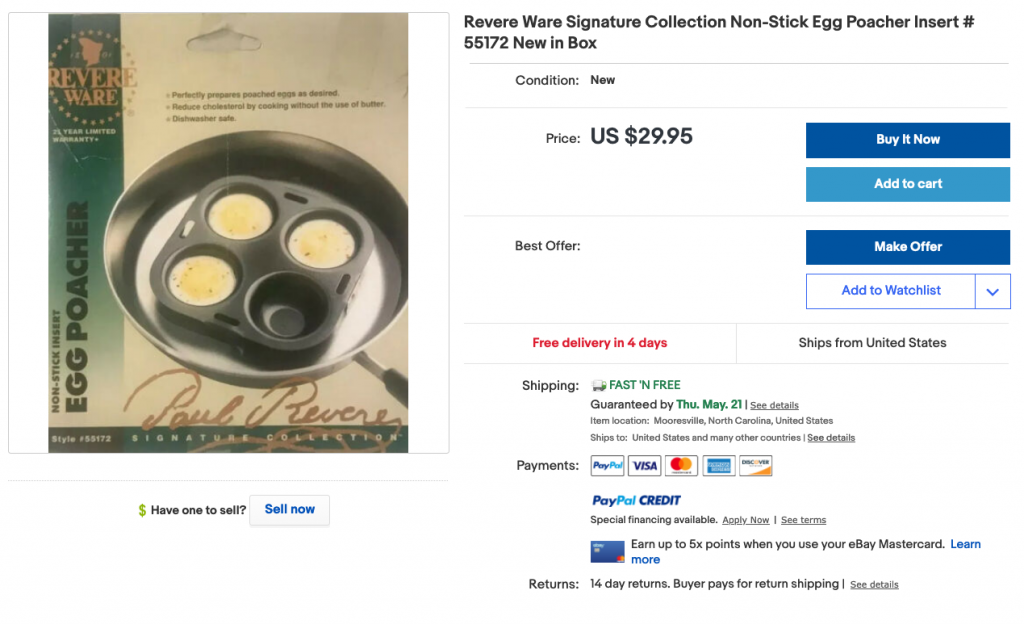 Now that, to me, looks like they took a muffin tin and called it an egg poacher.  Compare that to the classic egg poacher they sold in the vintage era which is a very classic design.
The muffin tin one is part of the signature collection, which, according to our Photo Guide, was first produced in the 70's, the period right after quality cookware produced during the vintage era ended.
To me, it is a good reminder of how Revere Ware changed course in a big way after which their products were never as good.