Some of the vintage pressure cookers come with an indented bottom, while some are flat.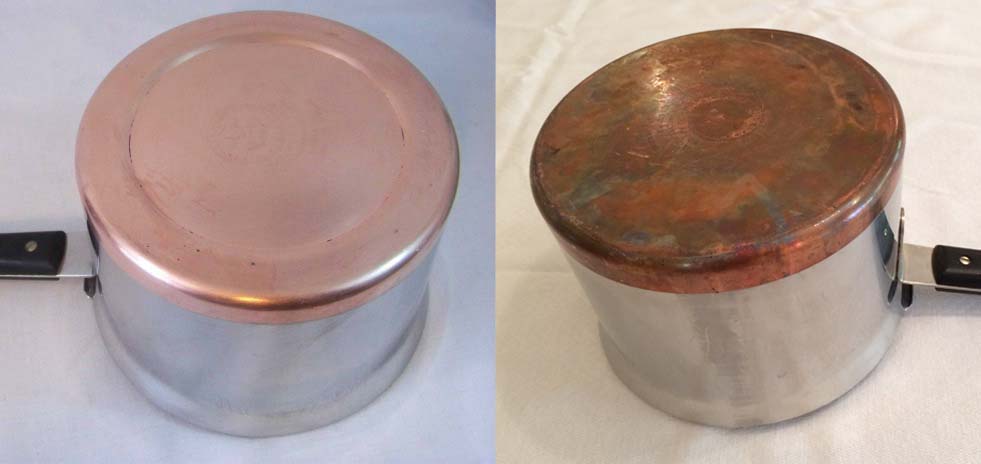 Revere Ware originally came out with these pressure cookers in 1946 (see the Revere Ware history site).  The original design had a pressure gauge and there was a small rubber gasket underneath.  This proved problematic and in 1948 they came out with a revised design that used a dial gauge.
The manual for the original pressure gauge model shows a flat bottom.  I have two specimens that also have a flat bottom.  We can presume that the indented bottom variety came out after 1948.   Looking at all available vintage pressure cookers on Ebay (that have pictures of the bottom), plus my own specimens, they clearly come with the indented and non-indented bottoms:
Indented bottom: 7
Flat bottom: 3
The vintage gauge-style pressure cooker manuals do not discuss an indented bottom or show pictures of the bottom, so there is no help there.  From the relative quantities of indented vs flat bottom pressure cookers in the wild, I would presume that at some point earlier in the full production life of these pressure cookers, they switched to the indented bottom because it was preferable for some reason.
Does anyone know when they might have made the switch and what might be better about the indented style bottom?