Here is an interesting piece currently for sale on eBay, a 10 quart stock pot.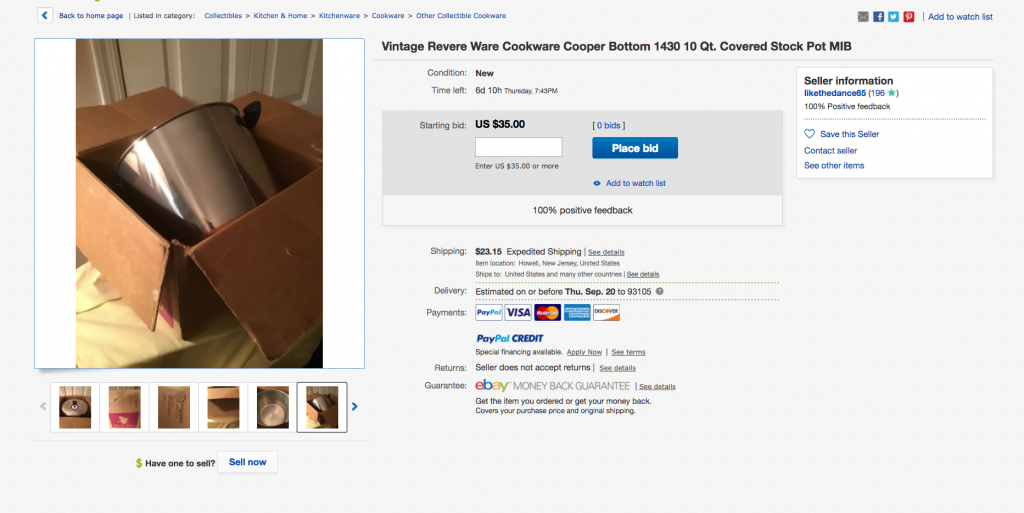 First of all, what a great starting price for a new in box (NIB) item, only $35.  If you are looking for a nice Revere Ware stock pot, I'd jump on this.
What makes this interesting is the confluence of styles.  On the one hand, it has the vintage handles.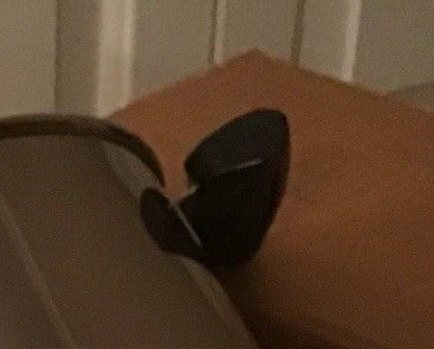 On the other hand, it does not have the process patent stamp, which I've always seen on this style stock pot (with those handles).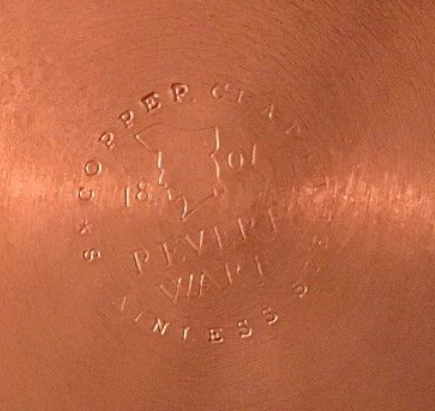 I also don't believe I've ever seen a 10 quart stock pot with those style handles.
My guess is that this is something that was produced around 1968, just when Revere Ware was transitioning from the vintage era to the newer (cheaper) era of cookware.