A customer asks:
One of the pans has black spots and fuzzy grey ones in the interior (silver toned) pan. What are those spots and how do I get rid of them?
Last year we wrote an article on removal of hard water stains; the grey spots are likely hard water stains.
The black spots are likely burnt on food that gets stuck in pits that are formed when cooking with acidic foods, like tomato sauce.  I've seen some cookware pieces with pretty prominent pits, and it isn't hard to imaging food getting burn on in those pits and resisting removal by scrubbing.  Here is a picture we found from an article on stainless steel stains: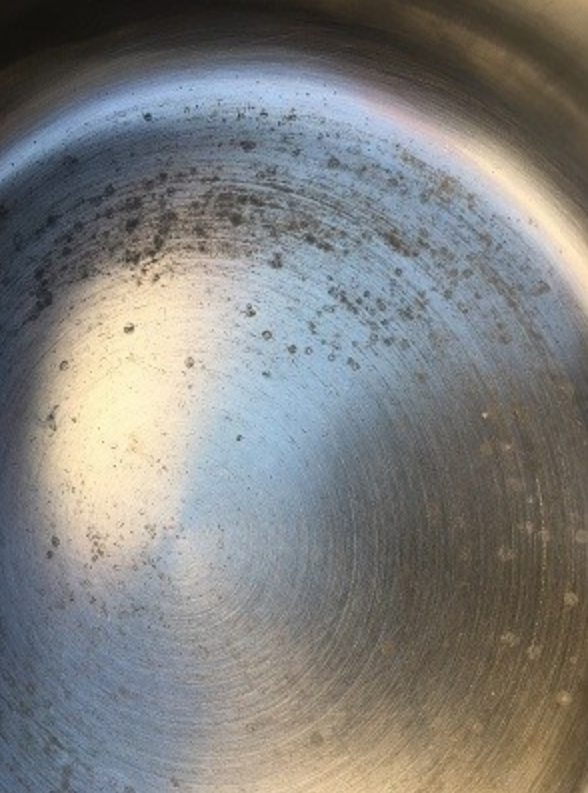 To remove the hard water stains, adding some vinegar and scrubbing with a Scotch-Brite pad, or balled up aluminum foil works quite well.
To remove the black spots, you can try adding vinegar and then some baking soda, and letting it soak, then scrubbing well with a Scotch-Brite pad.
In both cases, a good polish with Bar Keepers Friend will help get rid of any remaining residue.
The pits may not fully disappear, as that would require significant refinishing of the inside of the pan, but you can minimize the appearance by regularly cleaning in this way.