Revere Ware tea kettles have been off the market since 2018, when Corelle Inc. (now Corelle Instant Pot) discontinued the Revere Ware brand.
But, the market for used tea kettles is quite robust as the listings on eBay demonstrate.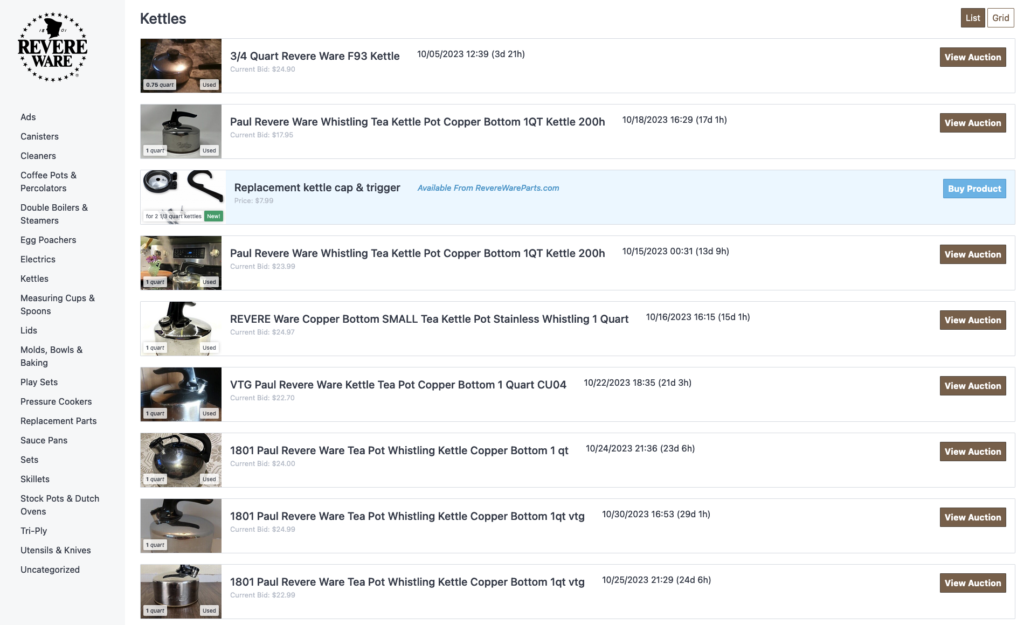 (That's our eBay Revere Ware listing helper site revereware.org that categorizes all the Revere Ware listings on eBay for your convenience.)
There are over 1,200 listings for kettles on eBay, or about 8% of all Revere Ware listings there.
So if you need to replace your cherished Revere Ware kettle, pick up a used one; with such an abundance of listings, you can surely fine them for a reasonable price.