I decided to try out the new Microsoft Bing Image Creator to try and create some Revere Ware related images.
revere ware copper bottom pan on a stove cooking eggs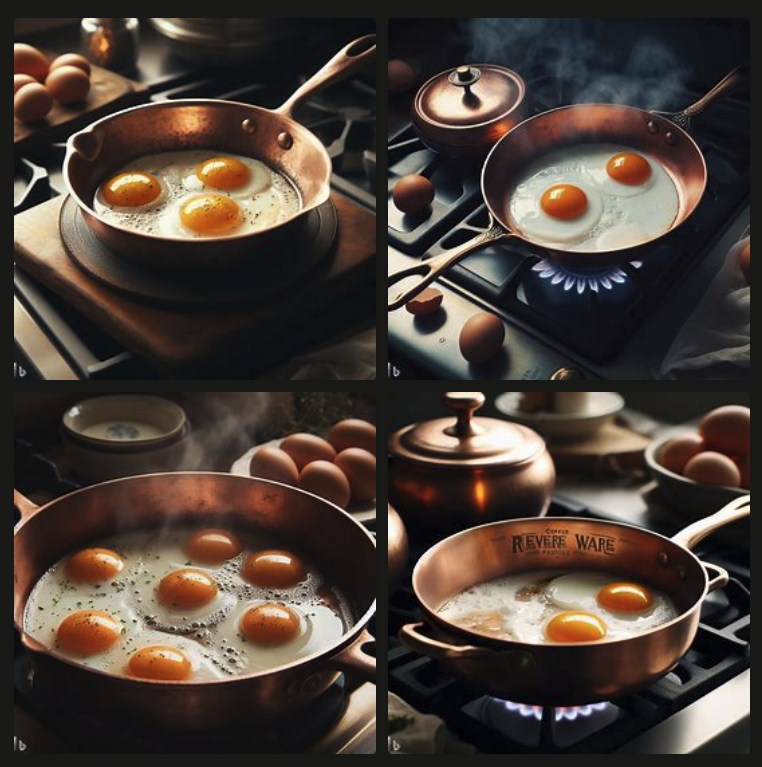 Revere Ware images much not be a very big part of it's training model. I love in particular the double long handled pan (looks useful if not easy to bump into one of the handles) and the pan with the logo on the inside.
revere ware copper bottom tea kettle pouring hot water into a mug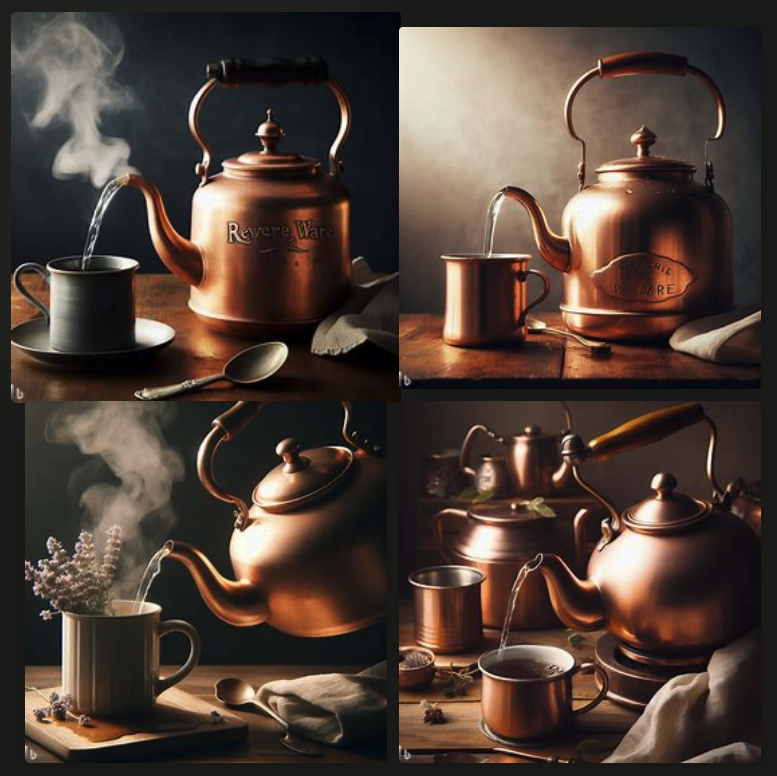 Again, doesn't seem to really know what Revere Ware looks like.  It thinks it can throw the name on a kettle and it becomes Revere Ware.  It perhaps does at least know that Revere Ware is a historical brand, as the style of the kettles is not at all modern.
revere ware stainless steel with copper bottom tea kettle with bakelite handles pouring hot water into a mug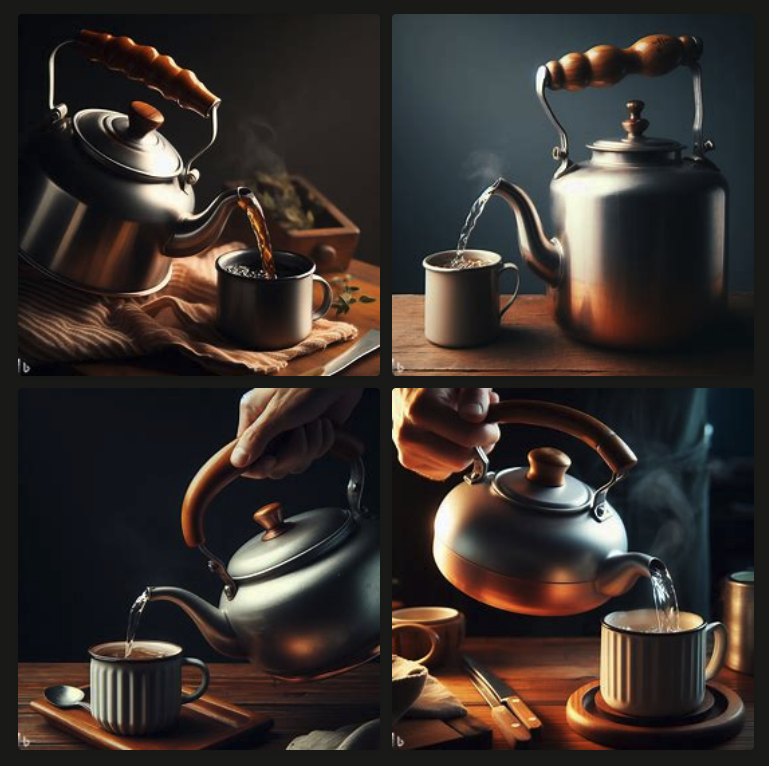 Absolutely no better.  🙂