We found a bunch of new old stock Revere Ware on eBay today.  It isn't cheap, but if you want to start with a brand new collection, you've hit the jackpot.
First up is this large very complete set:
For your consideration is NEW Real Vintage Revere Ware Copper Clad Pot set from pre 1968.  I removed all items to unwrap, inspect and photograph.  Not going to run across one of these again.  This #1400 set titled " KITCHEN JEWEL CHEST" contains a total of 18 items:

1 Quart Sauce Pan with Lid

2 Quart Sauce Pan with Lid

3 Quart Sauce Pan with Lid

4 Quart Sauce Pan with Lid

6 inch Skillet with Lid

10 inch Skillet with Lid

6 Cup Percolator (5 parts)

Special DeLuxe Hanging Rack!

The coffee percolator is beautiful and I'd never seen the hanging rack before.  Being all new it's a pleasure to see.

This box has been in storage for 50 years and not in great shape but the pans are!  Note the real storage patina on the bottoms.  Was going to polish but a collector may want them in real original condition.  I will ship in original packaging and add to it.  Please ask any questions before bidding. If you want to see something in particular please let me know.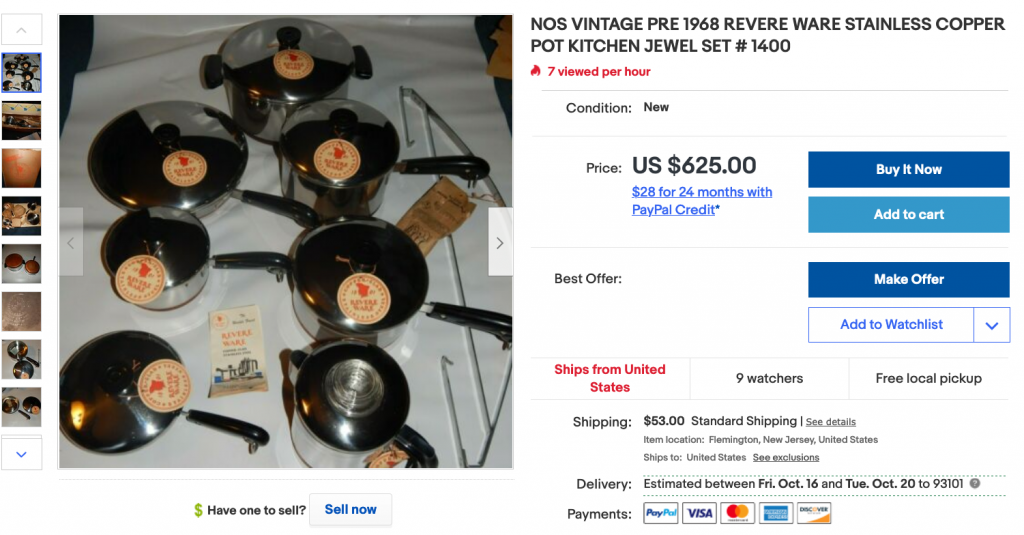 Next is a couple of 6″ skillets: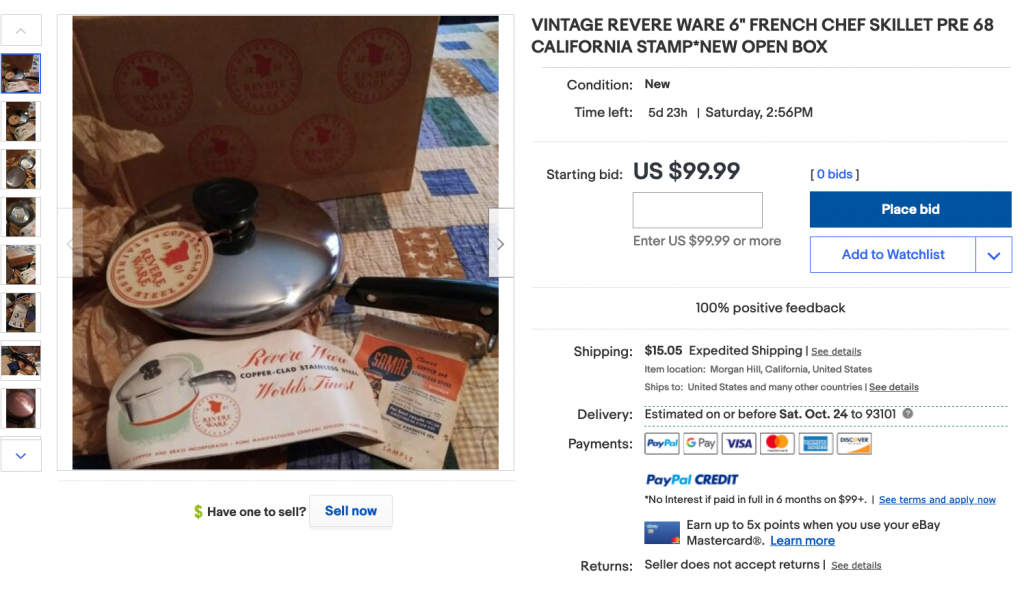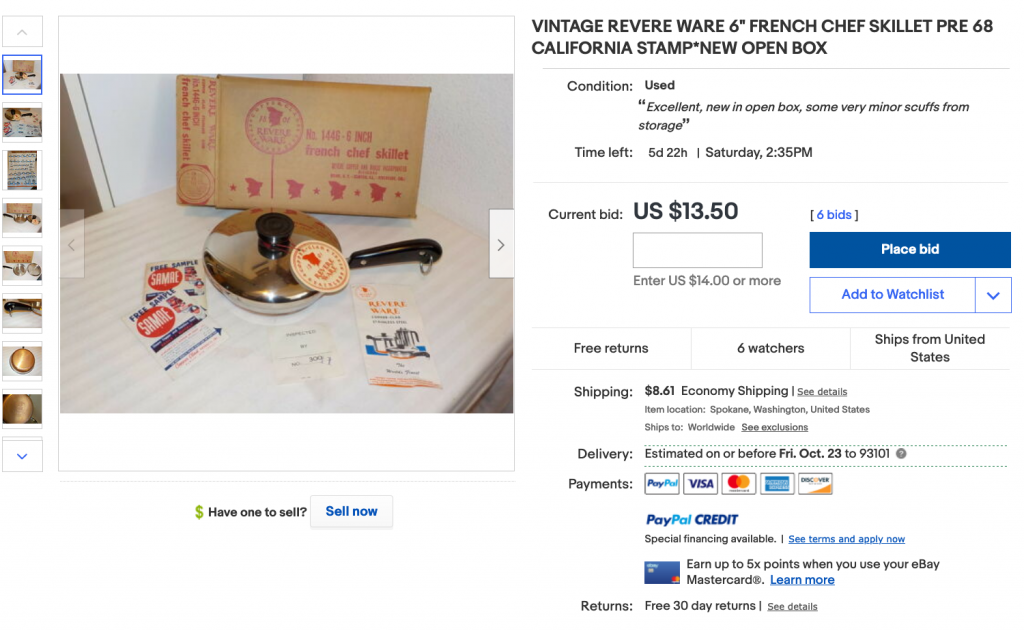 Lastly, a small sauce pan.