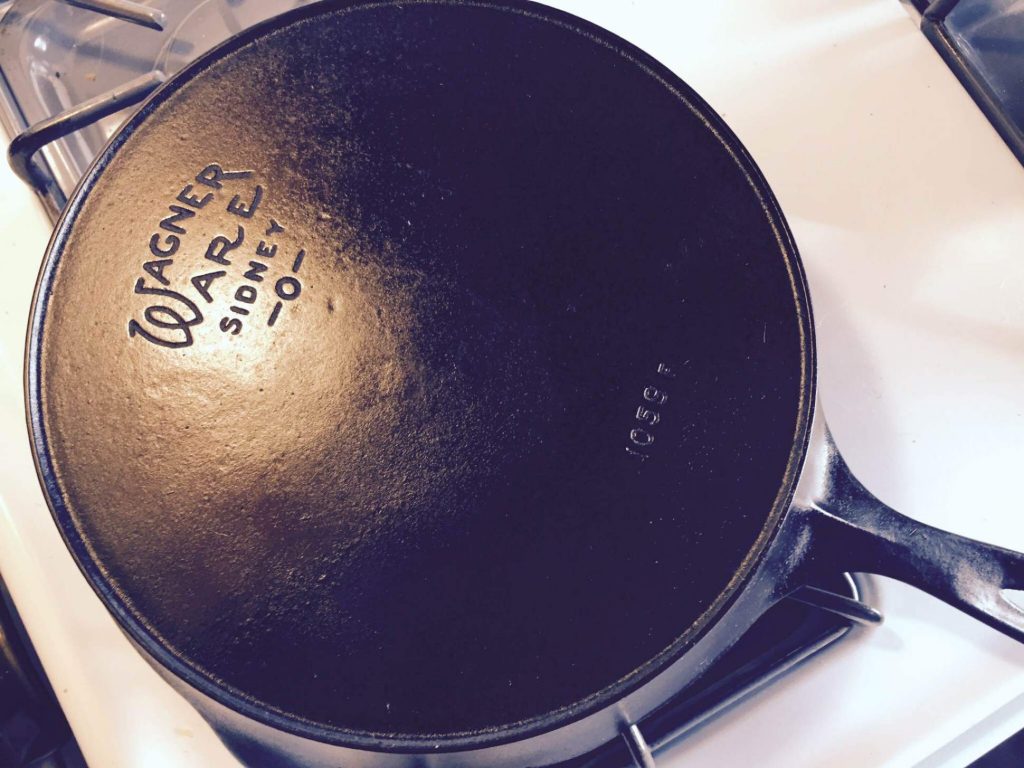 We are probably one of the most enthusiastic fans of Revere Ware cookware, so much so, that we decided to start supplying replacement parts that were no longer available (hence this site and store).
But our enthusiasm for vintage cookware extends beyond Revere Ware, with a nice collection of Pyrex bowls, Corning Ware, and many well made vintage utensils.
What we like about the vintage stuff is that is made so much better than the most of what is available today, and it is relatively cheap.  Given the choice between modern aluminum and non-stick cookware or some beautiful vintage Revere Ware at the same price, we would take the Revere Ware every day.  Modern Pyrex is made of cheaper glass that breaks more frequently than the old stuff.
Along these lines, some of our favorite cookware pieces are our cast iron pans.  We picked these up from thrift stores more than ten years ago, seasoned them well, and have been using them almost daily since.  They have a permanent spot on our stove top, a large one and a medium one.
To be sure, cast iron is definitely in these days, with small boutique makers charging hundreds of dollars for pieces made by artisans in small batches.  But that just smacks of trendy nonsense to us.  We are perfectly happy with our ten dollar thrift store finds.  In our experience, almost every thrift store has some cast iron pans (just like we've found them to be a great source for Revere Ware lids).
However, an article I recently came across has me pining for some vintage cast iron to add a little more history to our stove.  As it turns out, cast iron has quite a history, with cast iron vessels being use for over 2,000 years.  The flat cast-iron skillet was introduced in the late 19th century and was really popular through middle part of the 20th century; most households had one.  And restoring an old cast iron pan and re-seasoning it, they seem to work quite well.
Incidentally, one of our favorite ways to use our cast-iron pan is for low-carb cheesy skillet bread.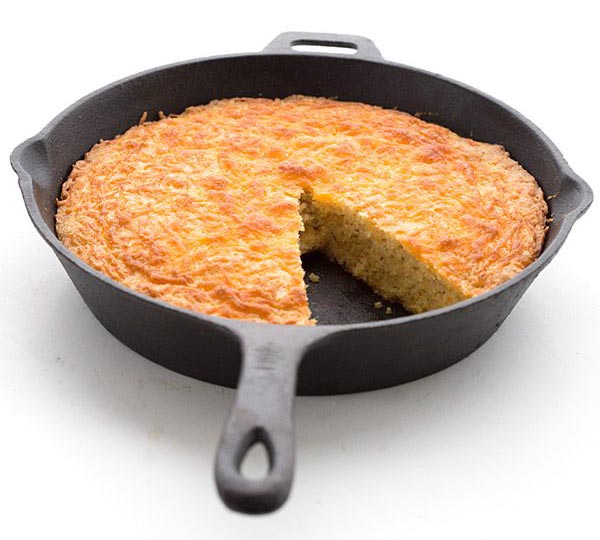 So here's to putting more history on our stove as I start searching for my Wagner Ware skillet.