I love random facts, and that includes breaking down our customer base to consider who is buying replacement Revere Ware parts these days.  So I broke down a month of orders to see what I could get from it.
62% of our customers are female
42% of our customers are male
4% of our customers I am unable to tell the gender from the name (i.e. initials or a name like Pat that both men and women use).
(I realize that my breakdown doesn't particularly fit with the pronoun ideology that is becoming more pervasive today; it is hard to gather that kind of information from order names.)
The most common name of customers was John, representing 5% of customers.  Margaret, Mary, Laurie and Thomas/ Tom all had about 2.5% of the share of customers.
Almost all of our customers were in the US, just one from Canada this month.  Not surprising as those are the only two countries we sell to.  Here are the city's and states of our customers mapped out: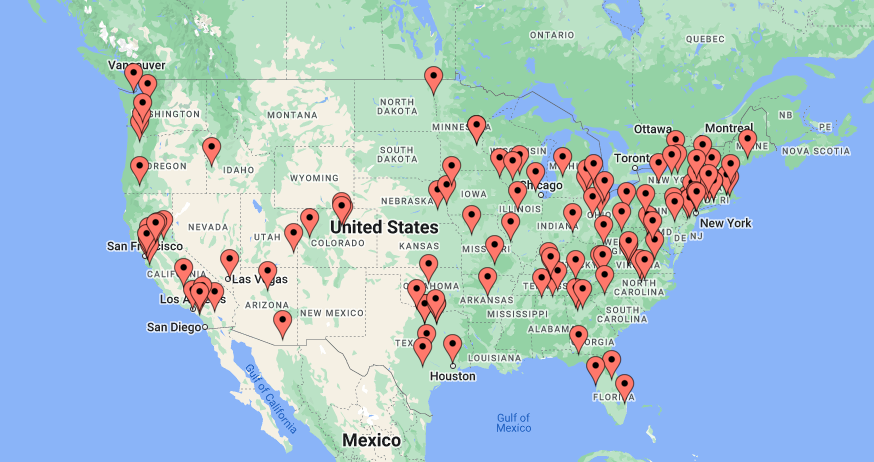 The coasts are well covered.  The interior states other than the Midwest are pretty thin, but I suspect that has more to do with population density than actual interest.  I'd say overall we have pretty even coverage across the US.
Cheers!