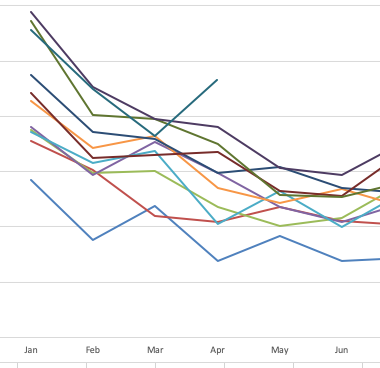 For 11 years now, we've seen the same cyclical pattern in sales; interest peaks around the holidays (as do sales) and is at it's slowest in mid-summer.
But this year, due to the coronavirus, we are seeing a lot of interest in typically slower months; sales in April are about 30% higher than a typical April and almost reached that of our typical December.  And much of the increase is due to sales from our website rather than on Amazon.com, likely due to the increased lead times that Amazon.com has been quoting for delivery.
We aren't alone in this; Etsy reported a doubling of sales last month.
So it looks like people are making good use of their time at home.