I've seen the Revere Ware utensil hangers s from time to time but never really knew how they were properly used.  Just the name makes one thing of hanging spatulas and the like.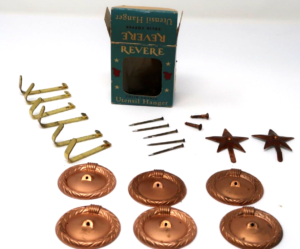 This particular listing shows the back of the box, which I haven't seen before.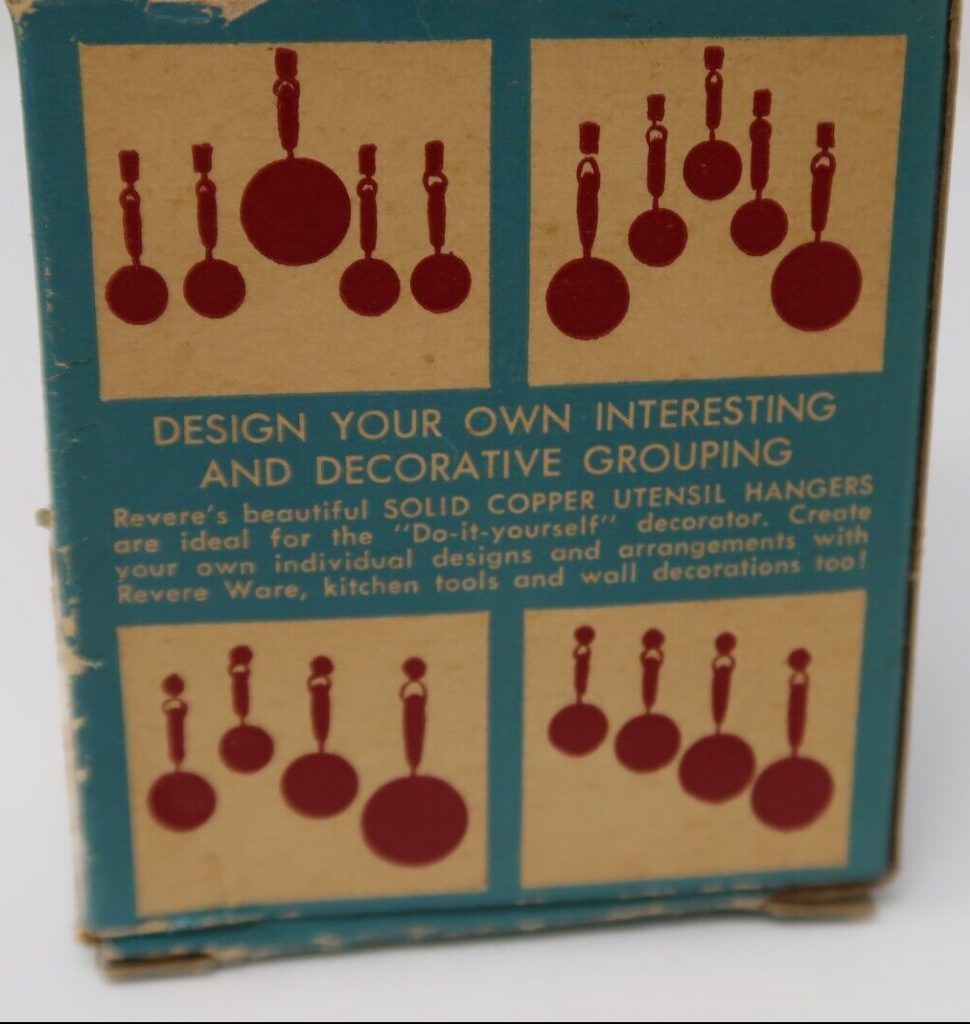 And an add I found shows what this looks like in practice.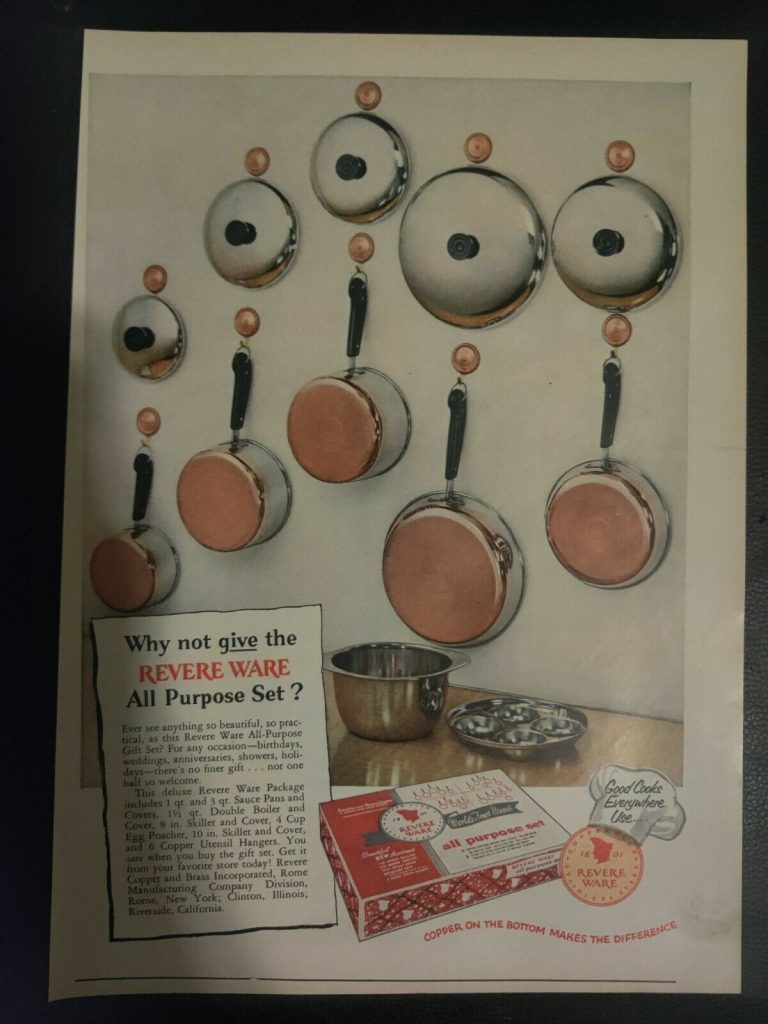 Very nice. I'm tempted to put up a display like this in our guest room kitchenette.  You can find quite a few on eBay.