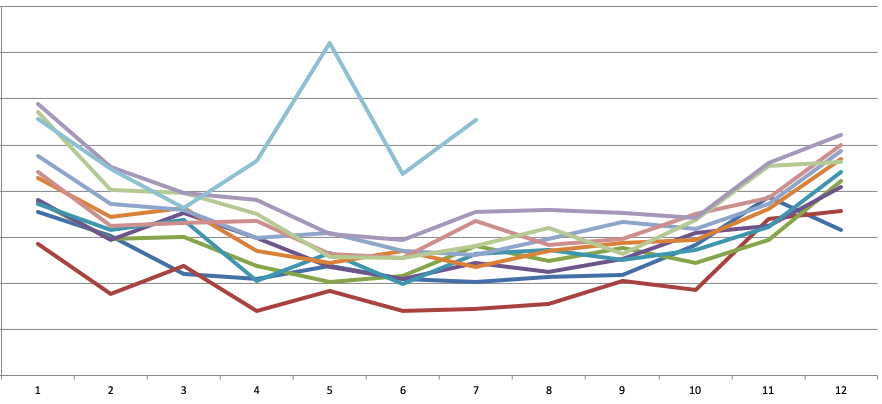 Well, here we are in the 5th month of the pandemic.  Since April, we've seen a boost to sales as people spend more time (a lot more time) at home cooking, and are likely wanting their cookware to be in tip top shape.
May was our best month ever, in 11 years, and was 2 1/2 times our normal May volume.
June slowed down somewhat, but was still 1 1/2 times our normal June.
But July picked up significantly again and was about equal to our busiest month of the year, January, and was almost double our typical July.
The sad news is, the trend in July is probably happening because the coronavirus is again running rampant, worse than it ever has, and people are once again hunkering down and spending less time going out, and more time cooking in.
In this sense I guess we are just one more dashboard into how the country is feeling about the coronavirus.