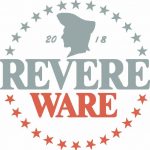 In a stunning reversal of their decades long production of cheap cookware that mimics the look of the quality of pre-1968 Revere Ware copper bottom cookware, World Kitchen LLC, the owners of the Revere Ware brand, have announced that they are dusting off the old molds and equipment, and will once again start producing cookware to the exacting pre-1968 standards.
However, in a twist retail analysts are calling "interesting" and "different", they are taking a cue from denim manufacturers, and will offer the cookware in pre-worn condition, with three basic finishes.
Weary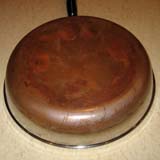 Abused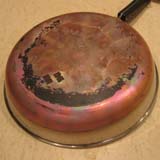 Not quite new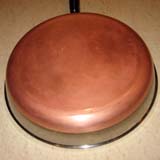 The new cookware is available immediately through eBay and select thrift stores nation wide.