Customer Lois contacted us looking for information about these beautiful Revere Ware copper bowls.
My family was stationed at Griffiss AFB, Rome, NY 1962-1966. Given that I believe my mother may have bought them then, but do not know for sure.  There are six of them. Weigh about 9.5 oz ea. Six inch diameter. One and a half inches high. Someone in the past scratched the inside surface of one of them to prove they were solid copper. The red interior finish could be lacquered?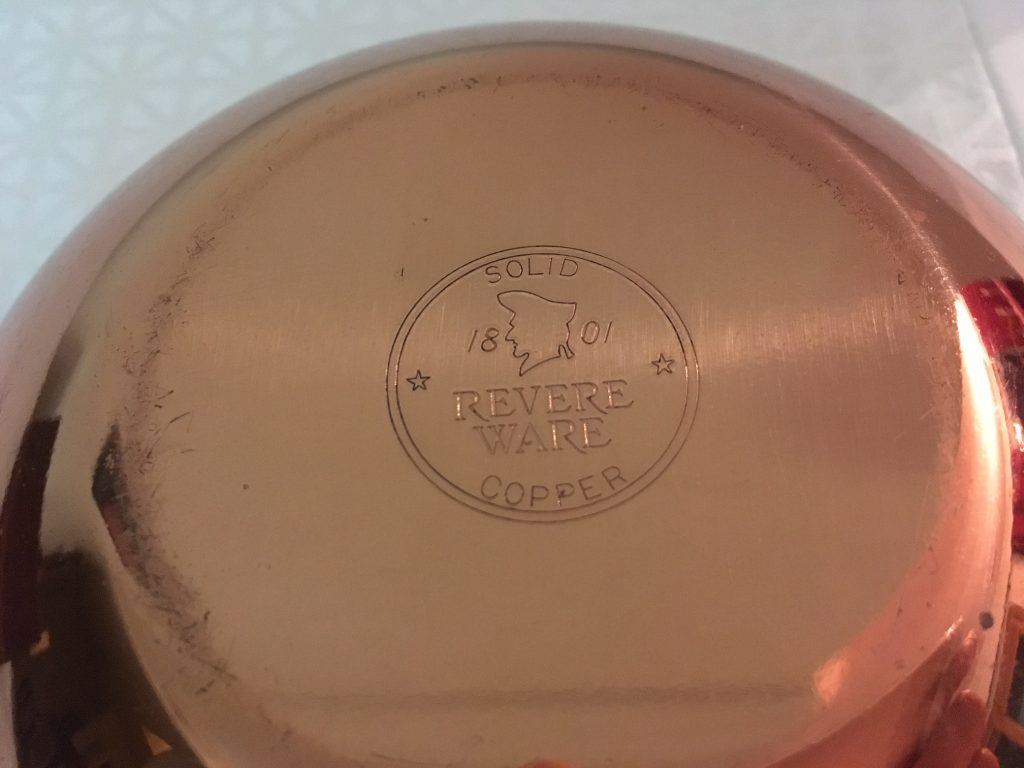 I've never seen anything like them and we were unable to find any historical information about them.
If you have any information about what line these belonged to, when they were produced, what the red finish on the inside might be, or anything else regarding these bowls, please contact us.