I came across an auction on eBay that had a Revere Ware vintage pressure cooker with a manual I had never seen before.  Then for some reason, the seller listed the manual separately, so of course, I had to buy it.  Here it is: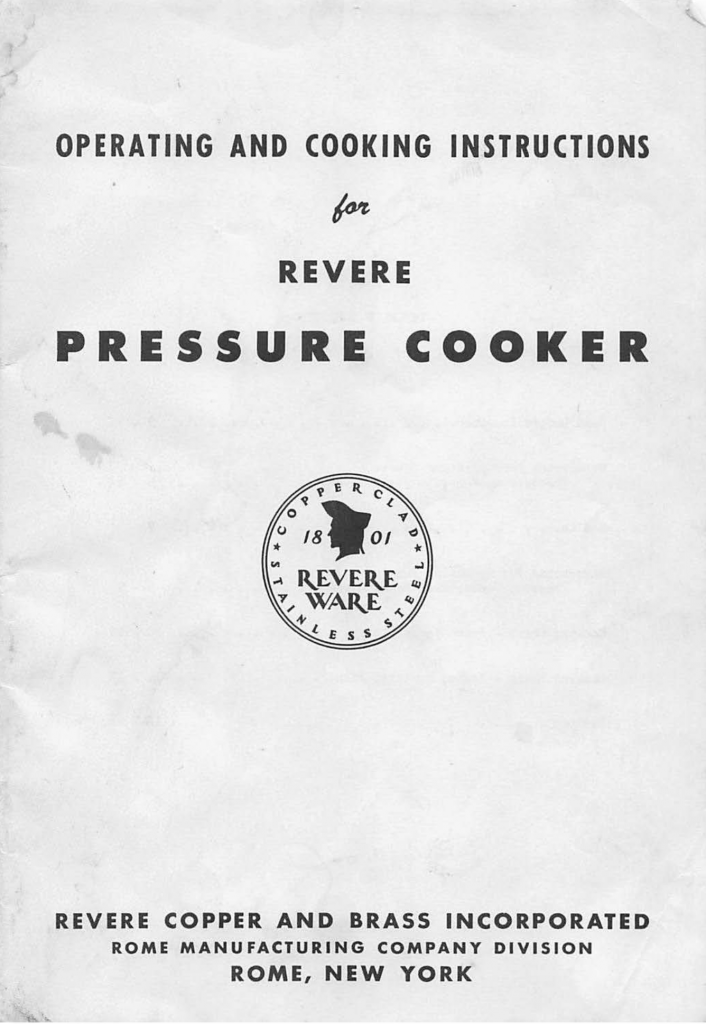 It seems to be missing the outer cover. This manual is very simple as it appears to be mostly typewriter produced and contains few pictures.  Upon first seeing it, I assumed that perhaps it was the very first version of the pressure cooker manual from when they were first produced.  Here is what we know about the pressure cookers from the photo guide.

Reading through this new manual, I came across this, from page 3.

Hmm.  So this isn't the first version of the manual, but something that spans both models.  There is unfortunately no date on the manual (it is usually on the back cover, which is missing) so that isn't any help.
My best guess here is that, when they first came out with the redesigned dial gauge model, and they had some of the old model and some of the new model, they quickly needed a manual that could be shipped with both types, until the older inventory was gone.  It's my working theory right now anyways.