I got my dose of humor this morning finding a couple of listings for our parts on eBay.  If you aren't familiar with drop-shipping arbitrage, it is the practice where people take items for sale off Amazon.com, for example, and list it on eBay for a higher price.  When someone places on order on eBay, they simply execute an order on Amazon.com for the item, thus, getting Amazon.com to "drop-ship" the order for them.
We don't like the practice at all and have tried reporting these sellers to eBay, as this is a violation of eBay's policies.  It inflates the price to the buyer, the buyer has no possibility of getting support from us, and we believe the practice results in a higher number of returns that affect our standing with Amazon.com.
Other than that, they are great! 🙂
The first thing I found humorous about the two listings is that they cut off the full title of the product, which makes them rather confusing:


To top that, they chose to replace the actual description with these very interesting one liners.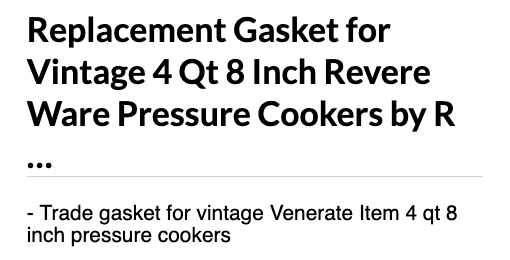 Trade gasket?  Venerate?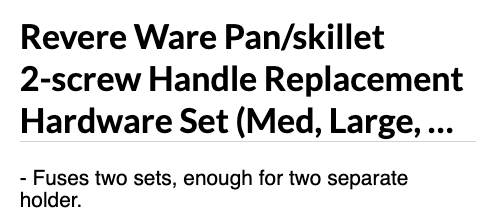 I'm not sure what fusing two sets actually does.