Have you noticed your Amazon orders taking longer than expected lately?  You order a 1-day or 2-day item and it comes several days late?  Amazon's forced enrollment in Amazon Day might be the reason.
Amazon Day allows you to bunch up your ordered items to be delivered on a single day, in fewer boxes.  It's a nice option for people that want it, but, beware; if you enroll it it, there appears to be no going back.  In some cases, like with our Amazon account, it can get turned on by itself, and is enabled even when settings say it is not.
If you go to your account settings, you can find your Amazon Day settings.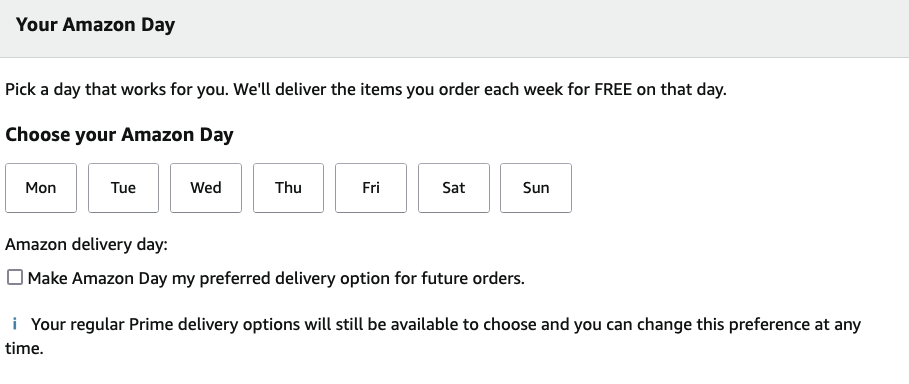 Now, from looking at our Amazon Day settings, you could be excused for thinking it is turned off.  That doesn't seem to be the case.  For example, we go to order an item that shows free 2-day delivery.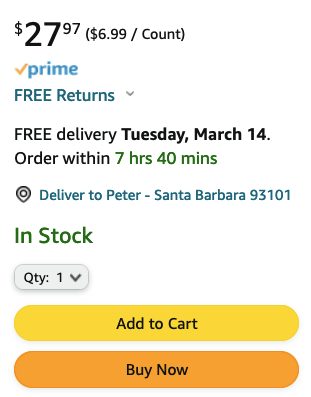 But on checkout, it defaults to the following Saturday.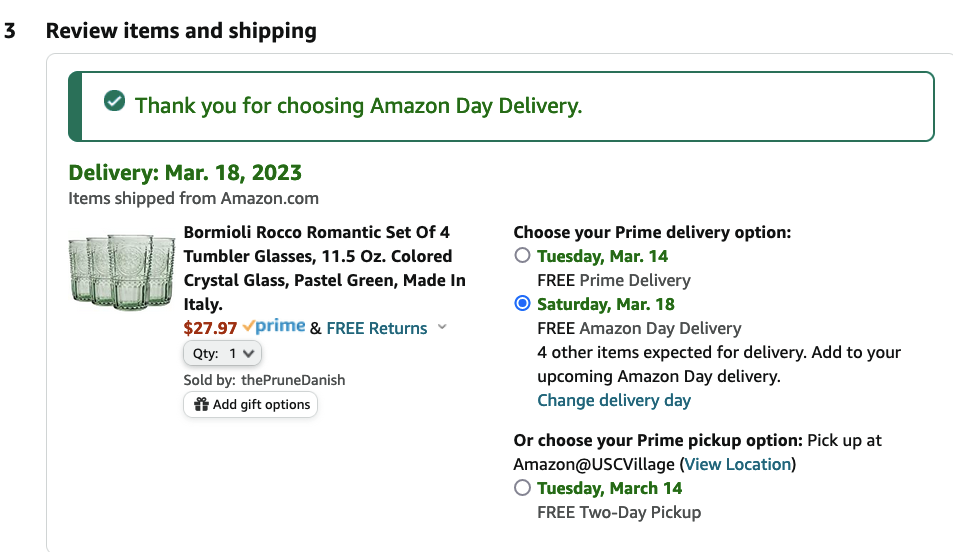 I spoke with Amazon customer support and they confirmed there is no way to turn Amazon Day off.  The settings appear to be completely non-functional other than the day selection (although ours shows no day selected and it is using Saturday).
I can only imagine that Amazon is forcing this on customers because most customers will fail to notice the less expedient option is chosen, or get tired of the extra hassle to use them (see below), and Amazon will save money shipping less boxes.  It seems really disingenuous to force this option on customers with no way to cancel it.
Seems strange for the company that "invented" (or at least patented) 1-click ordering to force customers to use more clicks to checkout.  The solution is to be vigilant and chose the speedier delivery option upon checkout.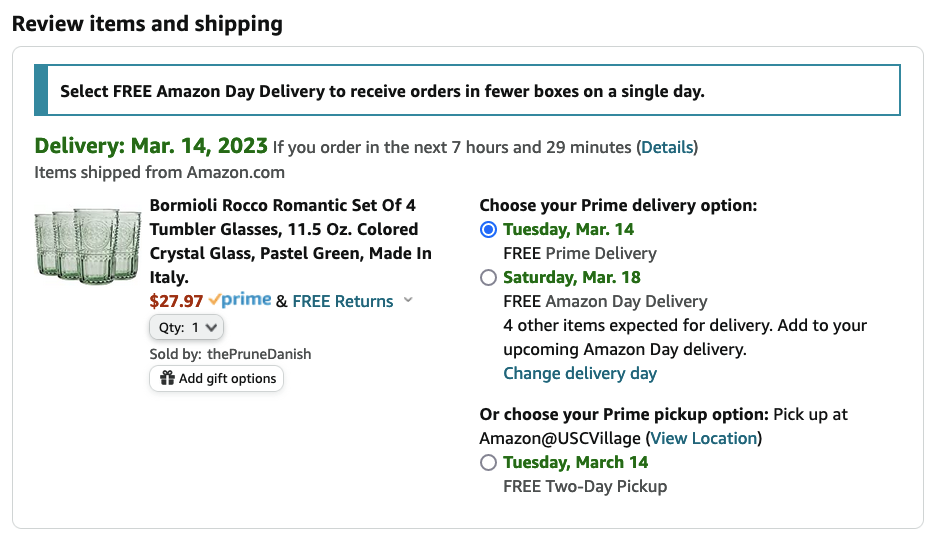 If you are ordering with 1-click on a mobile app they really try to hide the option.  Click on the date area to bring up the delivery options.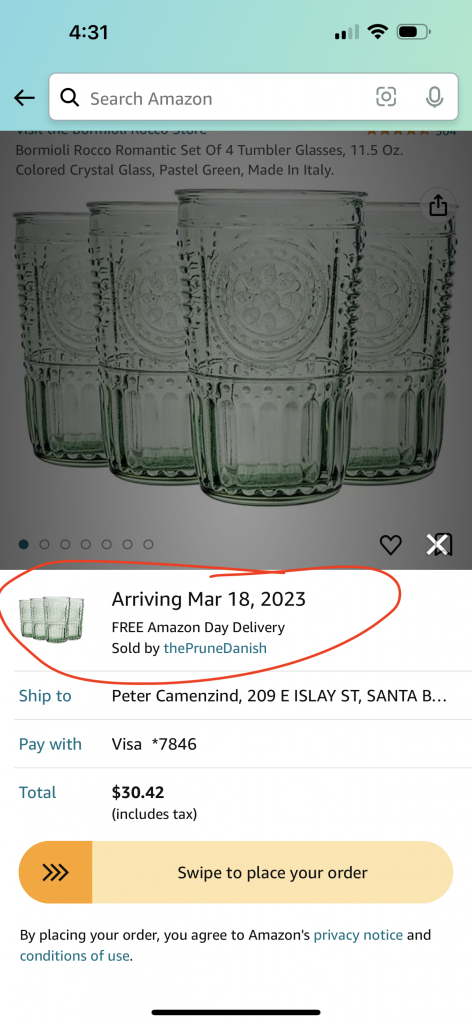 Then click on the FREE Prime Delivery option.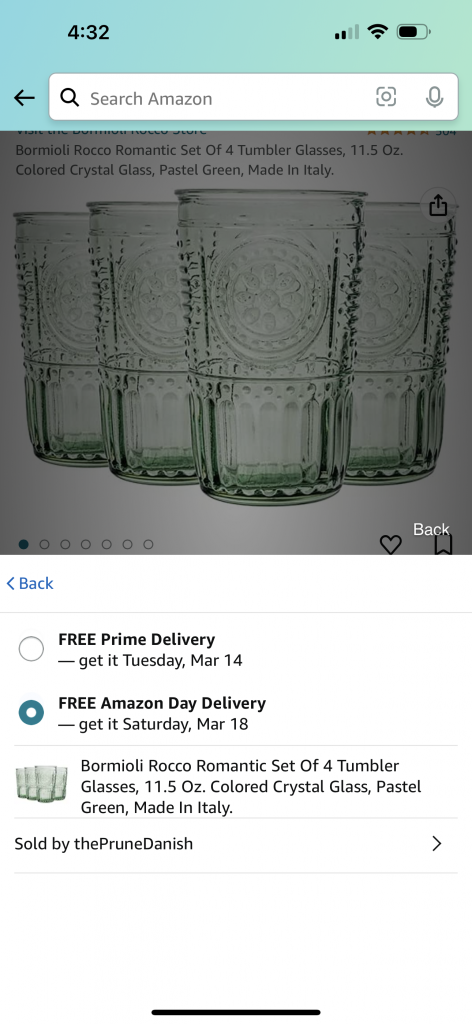 Now here is where it gets a little strange.  You just clicked on the FREE Prime Delivery options, but it takes you to another screen where you again have to make that selection.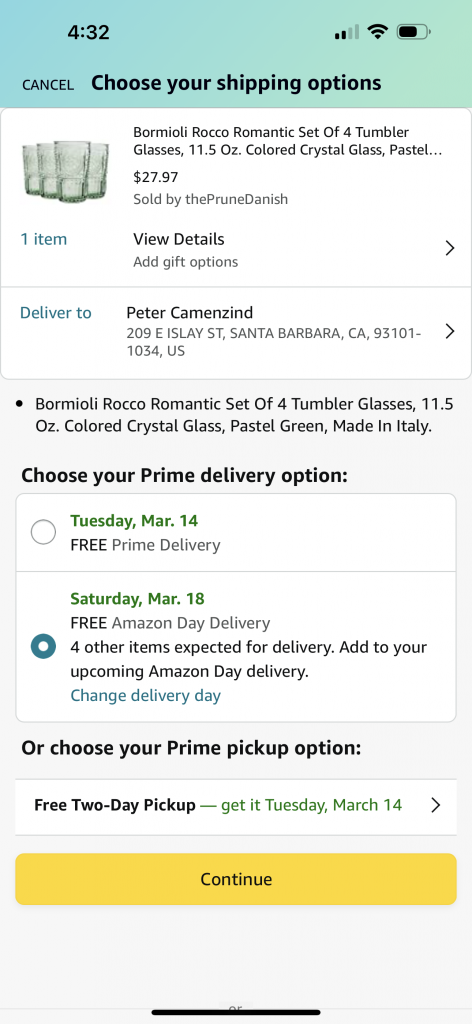 Hmm.  Didn't I just select Tuesday delivery?
The fact that they make you click three more times, combined with the fact that just changing the shipping speed takes an exceptionally long time on both the mobile and desktop versions, I can only think Amazon is trying really hard here to make not using the Amazon Day delivery option really difficult.
As an Amazon marketplace seller, I've gotten used to Amazon foisting really unfriendly policies on sellers that help their bottom line, but this move seems just downright sleazy.  Shame on you Amazon.
Update: The deceit is much worse than I thought.  Today I tried to place a 1-click order.  Three times I clicked on the more immediate date, and three times it took me back to the confirmation window with the Amazon Day date shown as the delivery date.  It would appear they have made the area you can click on so specific, clicking anywhere else assumes you are keeping the same options.  On the fourth try, I apparently clicked on just the right spot to select the faster delivery, and it took me to the regular checkout screen with a message that my delivery options had been updated, and yet, the Amazon Day delivery was still selected.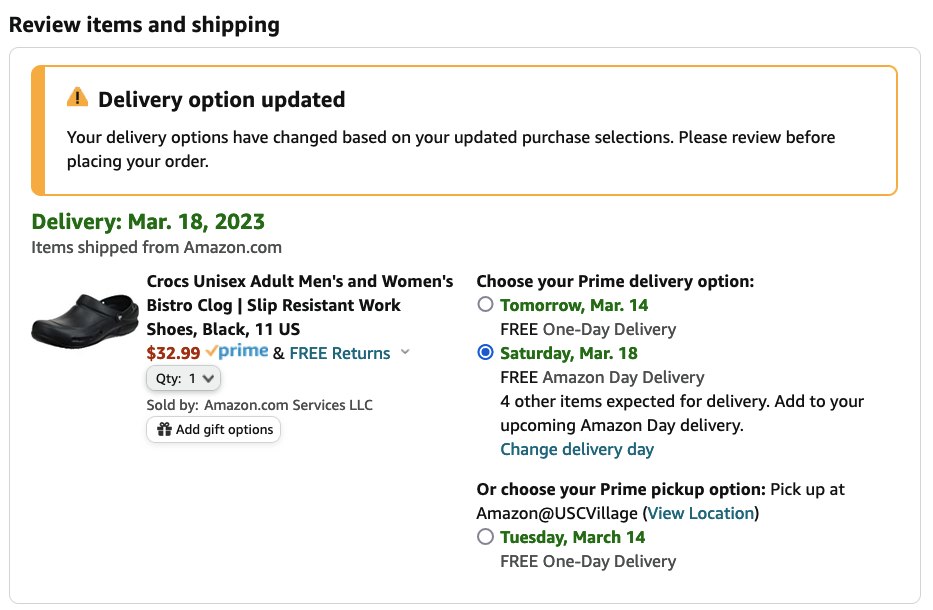 Does the portend some kind of extreme desperation on Amazon's part to reduce costs?  Is the post-pandemic slowdown causing them to freak-out about costs and take extreme measure to contain them?