In the last few years, the Instant Pot has become all the rage.  My wife loves hers.  Here is how one review describes them:
Instant Pot is a multi-cooker that does the job of a slow cooker, electric pressure cooker, rice cooker, steamer, yogurt maker, sauté/browning pan, and warming pot. It's a single appliance that does the job of seven different kitchen appliances or tools. Sounds kind of impressive, right? And I don't know about you, but I definitely don't have the space to store all seven of those appliances.
Revere Ware actually had an appliance in the 80's, the Meal-n-Minutes, that could do all that.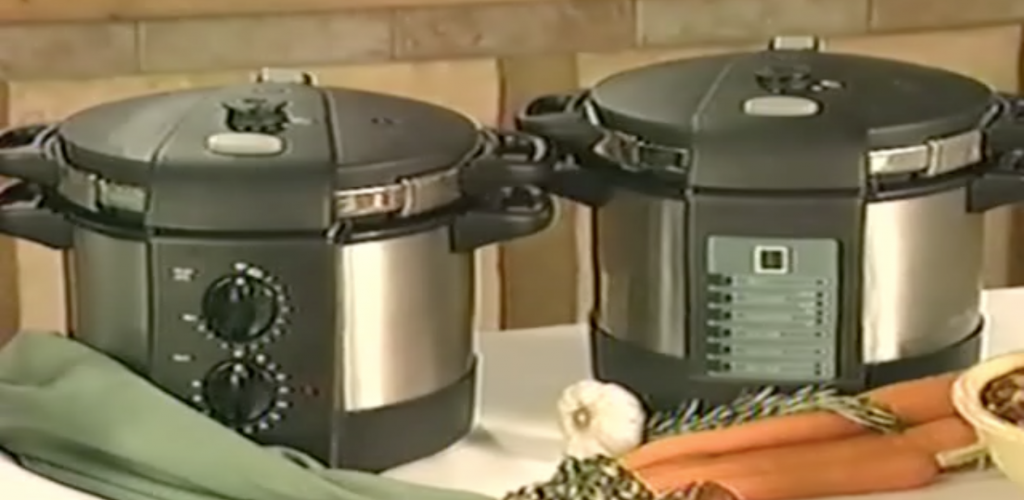 Electric pressure cooker with delayed start – check
Cook rice- check.
Steamer – check
Browning – check
Warming – check
Slow cook – yup, on low pressure mode
I'm not sure about yogurt, but it could probably be used to make yogurt on the warming setting.
My take?  I suspect that in the 80's, a phenom like the Instant Pot wasn't as likely, given that a big part of why it seem successful is the availability of lots of recipes, and the type of social media marketing buzz that is only possible now.  In the 80's, recipes would had to come from best seller cookbooks, and there just wasn't buzz like there is today.
So cheers to you, Meal-n-Minutes, you were the instant pot before the Instant Pot.