Prior to our providing new Bakelite parts, the only option we knew of restoring faded dishwasher-worn Bakelite to its original look was a complicated process of repeated sanding process with finer and finer sandpaper offered by one restorer.  They came out looking decent but it was a labor intensive (and expensive) process.
Availability of new handles made the a non-issue for many parts, but there are still some that we don't produce, like the very early Revere Ware cookware handles.  If fading (probably from repeated washing in a dish washer – see our test) is the issue, then we just came across something which might help.
We recently came across a blog post that talks about restoring Revere Ware pots and pans.
Their suggestion for Bakelite is:
What you need to do with these is actually use Mineral oil and rub it into the handles. Let them sit for a while (mine sat for a day) and then wipe off any access oil. This will bring them back to looking good.
From the pictures, there does seem to be quite an improvement:
Before: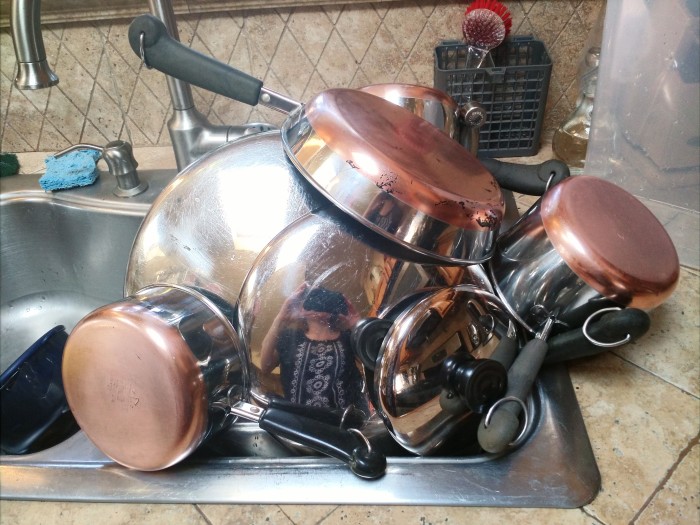 After: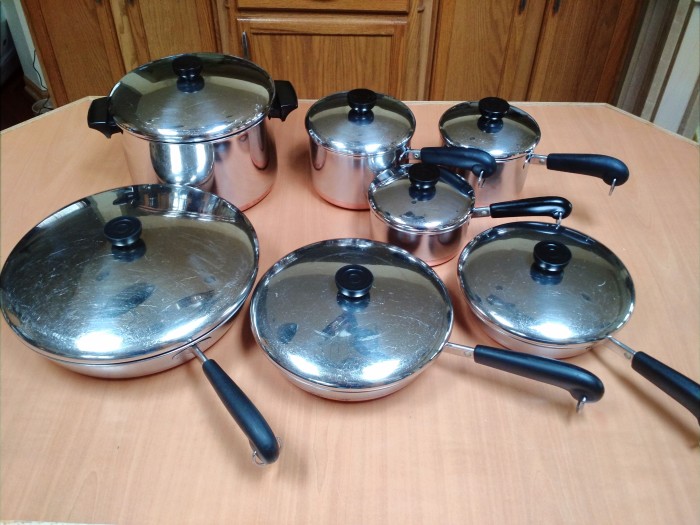 There does appear to be considerable improvement, although you can easily tell the difference in the after photo between the original Bakelite shine on one handle, and the rest of them with mineral oil restoration.  For parts that simply aren't available anymore, it can probably make a difference.