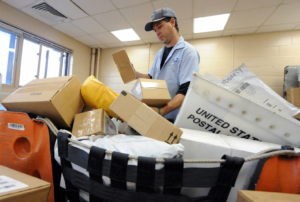 We recently wrote about the current state of USPS shipping (which is how most of our orders are shipped as it is the lowest cost for packages of the size we ship).
An article in the Wall Street Journal today presents the official ship-by-dates as release by the USPS, UPS, and Fedex, for packages to arrive by December 24th, in time for Christmas.
The U.S. Postal Service is recommending domestic mail for destinations in the contiguous U.S. be sent by Dec. 15 for those using its ground service. The recommended date is Dec. 17 for first-class mail, Dec. 18 for priority mail, and Dec. 23 for priority mail express.
If this holds true, it will present a much better picture than last year, where many of our shipments shipped in early December took 2 weeks or more (some took 4 weeks) to arrive.  But I remain skeptical given the general disarray that is all things supply chain, are this year.
My advice, order by late November to insure delivery by Christmas, just to be sure.